Sports
Sports writing now worth $200M at The Athletic
October 30, 2018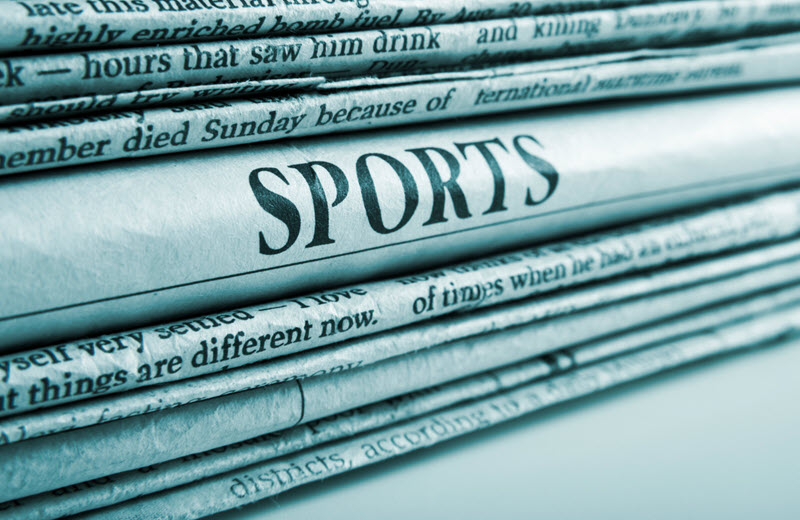 The Athletic
, a two-year-old sports media startup that offers a bevy of ad-free sports coverage to its subscribers, has raised $40 million in new funding at a $200 million valuation, according to Axios.
Founders Fund
and
Bedrock Capital
reportedly co-led the round, with existing backers such as
Comcast Ventures
,
Courtside Ventures
and
The Chernin Group
renewing their investments.
The funding comes less than eight months after The Athletic raised $20 million at an $80 million valuation, bringing its total VC backing to nearly $70 million. Those are heady numbers for any startup, let alone one that sells words about sports on a screen.
But The Athletic has been in the midst of explosive growth, nearly quadrupling its number of active markets so far this year while spending large chunks of its stockpiled cash to hire away big-name journalists from newspapers and other rivals. The company has now been claiming over 100,000 subscribers for the past five months, with those subscribers paying a monthly fee for access to in-depth coverage of most major sports in the US and Canada.
Founder Alex Mather told Axios that most of The Athletic's new markets are already profitable. If the company keeps that up, it will have been able to crack a nut that's puzzled established media companies ever since the rise of the internet—namely, how to make money off online subscriptions. In the pre-internet days, newspapers logged much of their profits off print advertising. As those advertisers shifted their dollars online, the struggle to adapt took down hundreds of papers across the US and drove widespread changes at those that survived.
The Athletic's attempt at a solution has been to create something of a network effect, collecting so many respected writers and reporters in one place that diehard fans can't afford not to subscribe. The company emphasizes quality over quantity, believing readers will pay for coverage that's worth paying for.
It's a unique model among the host of other sports media startups that have risen to prominence in the current decade, filling the void left by newspapers' decay. Many of them, such as SB Nation and
Barstool Sports
, have embraced social media and buzzy online content, demonstrating the old idea that the medium is the message. Others, like
Bleacher Report
in its early days, have focused on multimedia and on pure quantity, churning out a flood of content from young, underpaid writers.
Those models have also drawn in plenty of investment. SB Nation is part of
Vox Media
, which had raised well over $100 million in VC before collecting a $200 million investment from
Comcast
in 2015. Barstool reportedly brought in $15 million earlier this year at a $100 million valuation. Bleacher Report was acquired by
Time Warner
for $175 million in 2012 and has since become a linchpin of Turner's sports coverage, including plans to broadcast a pay-per-view golf match between Tiger Woods and Phil Mickelson next month.
None has yet been able to unseat
ESPN
, the 800-pound gorilla of American sports media. But The Athletic's new cash sure seems like an attempt to do just that. The company reportedly plans to use some of the new funding to invest in podcast and video teams, already branching out from its base of the written word in order to compete across multiple platforms.
Everyone knows that there's money out there in sports media. There are lots of different ideas about the best way for companies to get their hands on it. And VCs keep betting more and more millions that The Athletic's answer is the right one.
Related read: The Athletic continues sports media expansion
Join the more than 1.5 million industry professionals who get our daily newsletter!