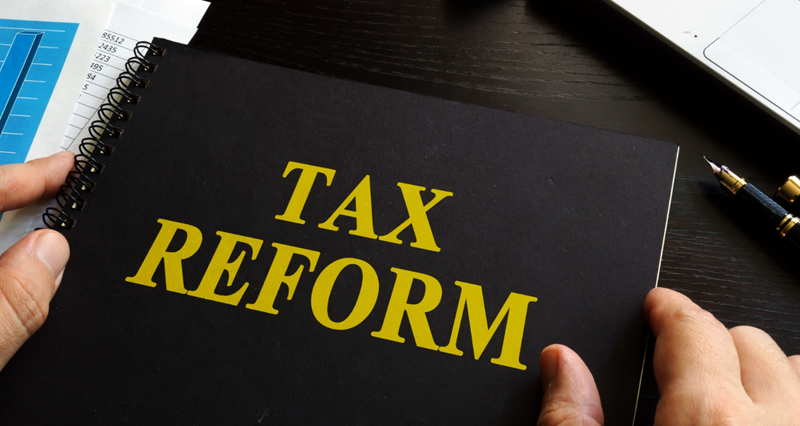 When Congress passed the Tax Cuts and Jobs Act of 2017 late last year, the carried interest loophole that taxes private equity income at the lower capital gains rate (which tops out around 20%) instead of the rate for ordinary income (which can be as high as 37%) went largely unchanged—despite President Donald Trump vowing on the campaign trail that he would close the loophole after the election.
Now, multiple states are trying to finish the job.
In January, New York Gov. Andrew Cuomo introduced legislation that would tax hedge funds, private equity firms, venture capitalists and some real estate investors an additional 17% on top of the federal capital gains rate they already pay.
Dubbed "The Fairness Fix," the proposal says it could raise almost $1.1 billion annually and help lessen the increasing fiscal deficit from the recent federal tax cut that dropped the corporate rate from 35% to 21%. However, as a way to minimize investors' ability to move operations to skirt the tax, the law would only go into effect if Connecticut, New Jersey, Massachusetts and Pennsylvania sign legislation that would have the same impact on the aforementioned investors.
Illinois and Maryland have also introduced state carried interest tax legislation, with their own respective twist. In Maryland, legislators are proposing a 19% state capital gains tax on investment management services to fund higher education, rather than one that is conditional on states passing a similar law. Illinois, meanwhile, has proposed a 20% state capital gains tax; that bill has been stuck in committee since last year.
Earlier this month, the state of California made its latest revision to AB 2731, a bill similar to New York's proposal in that it would levy a 17% state tax on carried interest. However, it won't need any neighboring states to follow suit to be enacted. The bill passed an initial committee April 23. It must pass another vote in the Assembly Appropriations Committee scheduled for Friday to avoid being killed.
The bills have drawn a strong rebuttal from the American Investment Council, a private equity advocacy group based in Washington, DC. Members of the AIC include a who's who of PE heavyweights, including
Blackstone
,
The Carlyle Group
,
Apollo Global Management
,
Silver Lake Partners
and
TPG Capital
.
In a letter to Anthony Rendon, the current Speaker of the California State Assembly, AIC general counsel Jason Mulvihill argued that PE firms and other investors in California would be forced to leave the state to remain competitive if the bill was passed:
AB 2731 will result in a 30.3% income tax rate on carried interest in California – a tax rate borne by no other category of income earned by any California worker. Tech sector hubs like Seattle, Washington, and Austin, Texas, have no income tax. The consequences of AB 2731 are that California-based funds will suffer under this measure making these firms unable to compete with firms based outside the state. A significant number of financial services businesses – and their high-paying jobs – will leave California. This will shrink the tax base, produce less growth and revenue, and threaten California's tech and biotech sectors."
TPG Capital, which has a hub in San Francisco, declined to comment for this story. Silver Lake, which is based in Menlo Park, also declined to comment. Both firms referred to the aforementioned statement from AIC when contacted.
For what it's worth, the California bill doesn't look like it has a great shot at success in the near term, per a recent analysis from PwC. Because it's aimed at raising revenue, state law requires the bill to be approved by a two-thirds majority in both the California State Assembly and the California State Senate. Democrats recently lost their supermajority in both chambers to Republicans, who are traditionally more tax-adverse and more closely aligned with the private equity industry.
But that doesn't mean buyout shops aren't worried. Blackstone has already cautioned investors about the possibility that it could face a larger tax burden soon, per The Financial Times. And if that happens, the firm could go the way of
Ares
and
KKR
, which recently switched from a partnership to a C-Corp as a result of the corporate tax rate dropping.
A recent analyst note from
Credit Suisse
claimed that Blackstone's valuation could increase more than 50% by switching to a C-Corp, a move that could conceivably get done as soon as early next year. If state carried interest tax is implemented by then, it might be a hard option to turn down.
Related read: 3 ways US tax reform will impact private equity