Food & Beverage
The LaCroix effect: Public and private interest in sparkling water is bubbling over
August 17, 2018
View comments

(4)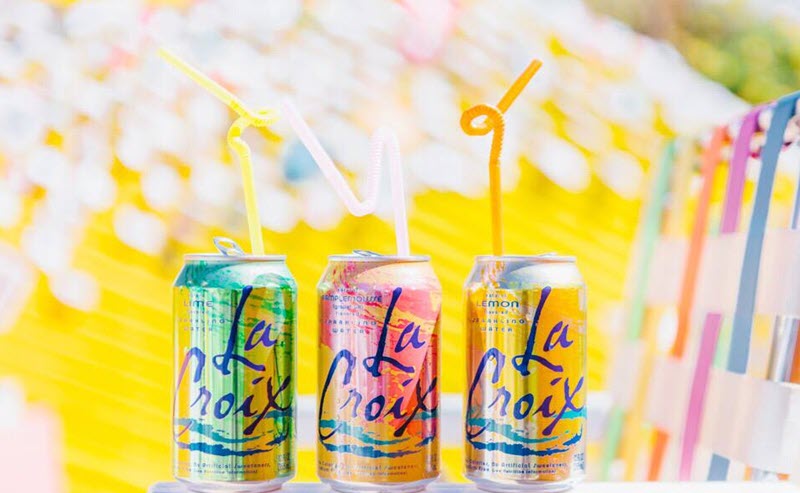 I got a
Costco
membership last week. In no way do I need a Costco membership. I live in 550 square feet and have absolutely no reason to buy frozen chicken and paper towels in bulk. So why spend $60 on an annual membership to a warehouse store?
Because
LaCroix
.
I love LaCroix. I love its carbonation. I love the flavors (well, most of the flavors—not sure why Peach Pear exists, but it could be time to end that experiment). I love the feeling of inner peace that comes with that first sip of an ice-cold Passionfruit LaCroix on a hot summer day.
In fact, I love it so much that the 9 cents per can I save by shopping at Costco makes the $60 membership worth it. The math checks out. Let's say I drink an average of three cans per day. (It was two until I added the refreshing and now-indispensable 8 a.m. LaCroix to my daily routine.) That's 1,095 cans a year. Factor in the cost of the membership and the 9 cents-per-can discount, and I'm saving about $40 per year. Maybe one day Costco will start handing out free samples of LaCroix, and I'll really have it made.
I am most definitely not the only one who's jumped on the LaCroix bandwagon. Naturally flavored sparkling water has existed for a long time (remember Talking Rain?), but those colorful LaCroix cans have become something of a cultural phenomenon. That's especially true in the tech world, where they can be found in the refrigerators of startup offices across Silicon Valley and, of course, at tech conferences large and small.
Perrier
, you are dead to us.
Keeping up with LaCroix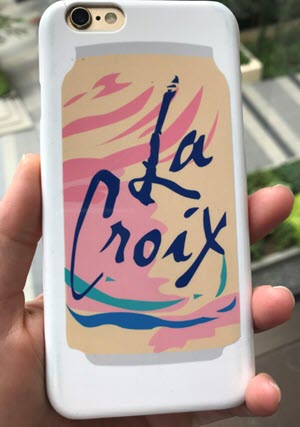 The growing popularity isn't just my imagination. Sparkling water is a real threat to the more sugary beverages that once ruled the market, like soda and juice. The sparkling water category more than doubled its sales from 2013 to 2017, according to Fortune. And according to statistics platform Statista, the sales value of sparkling water in the US is expected to continue to grow until at least 2021.
For
National Beverage
, the company that owns the LaCroix brand, profit rose from $49.3 million in 2015 to $107 million in 2017, per a report. Shares of National Beverage (NASDAQ: FIZZ) have skyrocketed: Prices were in the $12 per share range back in 2010, and today they're trading at around $115 apiece.
Competitors are paying attention.
Pepsi
launched Bubly earlier this year in an attempt to take down LaCroix and continue outgoing CEO Indra Nooyi's effort to make the company more focused on healthful products. In Pepsi's recent quarterly conference call, management touted the brand's initial success.
Coca-Cola
launched a carbonated version of its Smartwater brand back in 2015 (adding to its Dasani Sparkling offering). In July, CEO James Quincey told CNBC that the sparkling water category is doing well as consumers shift to healthy, natural and clean beverages.
VC investment in sparkling water
Private investors have gotten in on the sparkling and flavored water craze over the last decade, too, capitalizing on changing consumer tastes.
Venture capital investors have been especially prolific in 2018: This year is on pace for more VC investment, both in terms of capital and deal count, than any year since at least 2007. So far, venture capitalists around the world have invested
$152 million across 26 deals
into companies in the category, according to the PitchBook Platform.
One startup that's raised VC backing this year is
Spindrift
, a maker of sparkling beverages with a splash of juice that raised a $20 million round from investors including
VMG Partners
and
Prolog Ventures
. Another company that's brought in VC funding is
Harmless Harvest
, which makes coconut water and probiotic drinks. It secured $30 million in a round led by the venture arm of yogurt company
Danone
. Other companies that have raised money this year include the aptly named Waterloo Sparkling Water and
Rethink Brands
, which makes boxed flavored water.
One potential reason for the spike in VC investment this year is the runaway success of LaCroix: Companies and venture investors alike are probably hoping their businesses will benefit from the world's lovefest with sparkling water.
But taking down the king of carefree carbonation won't be so easy. Especially when I'm doing my part, one can at a time.
Anthony Mirhaydari contributed to this article.