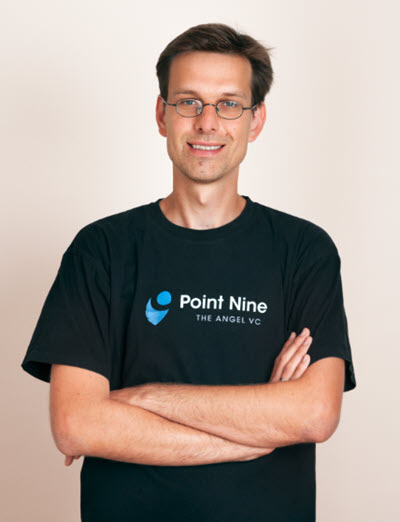 It's fair to say that Christoph Janz has been around the block. He co-founded two startups,
DealPilot.com
and
Pageflakes
, raising funding at both before completing exits. He became an angel investor in 2008, backing successful businesses such as
Zendesk
. And in 2011, he co-founded
Point Nine Capital
, and has been investing in SaaS, AI and crypto startups since through the firm.
That puts him in a decent position to play it straight and say it like it is.
"Fundraising is a major pain in the ass for founders," Janz told PitchBook.
Last month, Janz and Point Nine
announced three initiatives
designed to alleviate that pain. Firstly, the firm will guarantee doing its pro rata in a startup's Series A if it invested in its seed round. Secondly, it has simplified its term sheet and made the document public online. And finally, it has similarly stripped down and made available its due diligence checklist.
Easy does it
"We want to make the life of founders easier," Janz explained, particularly as the European VC scene is still rather nascent. "In the US, there is more competition among investors, which forces them to offer more friendly terms. In Europe, this started only 10 years ago. And if someone tells us fundraising sucks, we should do something about it."
This isn't borne out of a newfound sense of VC altruism. It comes down to benefiting the firm itself, as well as its LPs.
"If founders know exactly what they get from us, it makes our package more attractive."

- Christoph Janz, managing partner, Point Nine Capital
"We didn't get a single complaint [from LPs]," Janz said. "They get it. In the short term it might create a sacrifice, but in the long term it will benefit us. If founders know exactly what they get from us, it makes our package more attractive."
As well as appealing to founders, simpler paperwork also helps to focus time on boosting the portfolio, rather than performing damage limitation. As Janz wrote in the announcement: "We never understood why we should spend any brain power (and legal fees) on trying to slightly improve our odds of getting some money back in a 0.1% probability situation."
"We're in the business of finding companies that become large and offset the failures," Janz added during an interview. "It doesn't make sense in this business to worry too much about downside protection."
History lessons
Janz knows from past experience how tough fundraising can be, especially for early-stage companies with first-time founders.
"At the time, I didn't know anything about how [fundraising] worked," he said, referring to his time at DealPilot.com. "There was no information available, and
Quora
and
Google
didn't exist."
Given a lack of adviser expertise as well ("My lawyer didn't have much VC experience … in Germany, it barely existed."), Janz's co-founder ended up going to the library to borrow books to learn about things like term sheets to and preferred shares. One of the books he bought, a 1990s edition of John Nesheim's 'High Tech Start Up', is still on his desk today.
Another aspect of the fund has been the hiring of Tilman Langer as Point Nine's full-time general counsel. While Langer has overseen the development of the firm's simplified term sheets and checklists, his appointment also assuages an entrepreneurial bugbear of Janz's.
"In my second startup, we had to pay the VC's lawyers," he explained. "It's a standard provision, but it sucked so much. We tried to save some pennies on travel, and then you have to pay €30,000 to a lawyer out of your fund. We recently hired a full-time GC who does that for us, which means we aren't billing portfolio companies."
Investor competition
Point Nine isn't the only European VC trying to make the continent's venture scene more transparent and founder-friendly.
Earlier this year, UK firm
Kindred Capital
launched
an £80
million seed fund
which would give supported founders carry in the vehicle. And just last month,
High-Tech Gründerfonds
closed
its third flagship fund on €316.5 million
, with an important new provision: While previous vehicles required a contribution in the round by the founder, this one does not.
"There is more competition," Janz said. "And it's about what terms, what value-add you can offer. It's no longer enough to just write a cheque."
"The bar has increased, which is good. Back then, you just needed risk appetite as an investor to get the deal. Now, you have to offer more and more because there is more money around. That's great."
For more on European VC, check out our 1Q 2018 European Venture Report