2019 PitchBook Private Equity Awards
February 6, 2020
For the US private equity industry, 2019 was defined by record fundraising totals, elevated deal multiples and a tough exit environment. But the titans of alternative investing continued to press on, in a year when public figures from Bernie Sanders to Taylor Swift dragged the industry over the coals.
Alas, the new year has arrived, January has already come and gone and it's now time for awards season, with the Oscars scheduled for Sunday night. So without further ado, let's look back on the year that was with the second rendition of the PitchBook Private Equity Awards, which aim to highlight the top performers, trends and players that helped shape the private equity industry over the last year.
Here's to hoping this will be better-received than
Ricky Gervais was at the Golden Globes
Dealmaker of the Year: Vista Equity Partners
The rise of tech investing among private equity firms in the past decade has been well-documented. And few, if any, investors have succeeded as much as
Vista Equity Partners
, a tech-focused buyout shop with more than $52 billion in AUM. But 2019 was especially notable for Austin-based Vista, as it completed a series of huge deals, raised its largest fund to date and
—
in a first
—
took a portfolio company public.
In September, Vista closed its seventh flagship fund on $16 billion in outside commitments, easily exceeding a predecessor, Vista Equity Partners Fund VI, that pulled in some $11 billion in 2017. That huge step up in fundraising was no doubt aided by the latter vehicle and its predecessor finishing in the top quartile of its respective benchmark, according to PitchBook data.
Also in September, Vista completed its first IPO of a company it majority owns, taking authentication software company
Ping Identity
public. The company's stock has since risen to $24.66, pushing the market cap to nearly $2 billion after the IPO pegged its initial market cap at some $1.2 billion.
Vista founder and CEO Robert F. Smith has said the firm has never lost money on an investment. And it is willing to spend big:
The firm completed five deals of at least $1 billion in 2019
, highlighted by taking
Apptio
private for some $1.9 billion in May. The five deals of $1 billion-plus ranked fourth among US buyout shops, trailing only buyout heavyweights
Blackstone
,
KKR
and
Apollo Global Management.
That's elite company for a firm that was once a niche investor.
Deal of the Year: Athenahealth
In a year when private equity mega-deals were scarce,
Veritas Capital
's acquisition of
Athenahealth
had it all: a high price tag, executive drama and a massive merger with a company spun out of
General Electric.
The deal officially wrapped up in February when Veritas and
Elliott Management
's private equity arm,
Evergreen Coast Capital
, took Athenahealth private for $5.7 billion. The company then merged with Virence Health, a fellow healthtech business that Veritas acquired a year earlier from
GE Healthcare
. As part of the latest deal, Veritas installed former Virence CEO Bob Segert to lead the combined company.
The news came more than a year after Elliott began pushing Athenahealth to sell by launching its typical activist campaign, building up an 8.9% stake as company co-founder CEO Jonathan Bush eventually was pressured to resign after allegations of inappropriate workplace behavior. Sensing an opportunity, Elliott first tabbed Bain Capital to help acquire the company, but eventually chose Veritas to acquire a business it had long sought.
By using its private equity arm to complete the deal, Elliott proved it could be more than an activist investor.
Fund of the Year: Blackstone Capital Partners VIII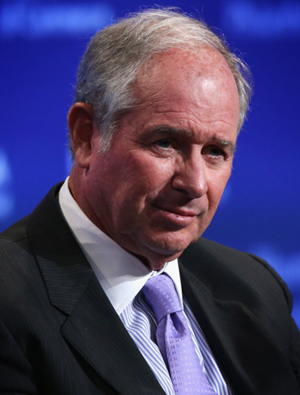 It was the fund so big that Blackstone never even sent out an official press release. But luckily for the masses, co-founder and CEO Stephen Schwarzman, pictured, did confirm in his autobiography that Blackstone raised a whopping $26 billion for its eighth flagship vehicle, marking the largest buyout fund in history. As a result, the firm surpassed Apollo Global Management, which brought in a reported $24.6 billion for its ninth flagship fund in 2017, exceeding a $23.5 billion hard cap.
The vehicle has yet to make any high-profile acquisitions. But don't be surprised if it makes a big splash in 2020. A recent report from Nasdaq indicated the firm is interested in acquiring
Envestnet
, a provider of financial and wealth management software for investment advisors. But such an acquisition wouldn't be cheap. The company's stock closed Thursday with a market cap of some $4.3 billion after speculation about an outright sale or the company spinning off
Yodlee
, a fintech company that offers a data analytics platform that helps promote financial wellness.
Exit of the Year: Acelity
With fears about a recession looming, one would think that private equity firms would be racing to sell off portfolio companies. But that wasn't the case in 2019, with exit activity finishing with one of the lowest totals in the past six years, according to the
2019 US PE Breakdown
. Large sales were particularly scarce, with just 53 exits of $1 billion or more, compared with 95 in 2018.
One notable exception came when
Apax Partners
,
Canada Pension Plan Investment Board
and PSP Investments sold
Acelity
, a medical products-maker, to 3M for around $6.7billion, netting Apax a 3x gain on an investment it made eight years earlier. Apax and its co-investors had twice filed to take Acelity public in an IPO
—
hoping the San Antonio-based company would be valued at roughly $5 billion the second time
—
but they ultimately opted to sell the company outright.
Executive of the Year: Robert F. Smith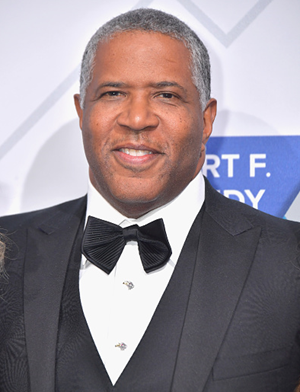 It was tempting to give the award to Schwarzman, who was reportedly paid $583 million last year as the firm's stock rocketed up following Blackstone's flip to a corporation. He's also been easily the most visible private equity executive, giving a host of interviews where he didn't back down from questions about some of the firm's more controversial business practices. Then earlier this week, Schwarzman announced plans to join the Giving Pledge in a move that ensures a majority of his vast fortune (his estimated net worth is $20.7 billion) will be given to charity.
Instead, the award goes to Vista's Smith, who made national news in May when he pledged to pay off the student loans of Morehouse College graduates. The gift reportedly totaled $34 million and helped about 400 students. Even in a world where charitable giving from private equity executives is commonplace, the gesture stood out.
Related read: 2017 PitchBook Private Equity Awards