SoftBank
A look at six of SoftBank's most high-profile investments this year
October 10, 2018
Last Friday, Bloomberg reported that Saudi Arabia's sovereign wealth fund is set to pour $45 billion into
SoftBank
's second Vision Fund, after already investing the same amount in the first one. On Tuesday, SoftBank made headlines again when The Wall Street Journal reported that it's considering spending up to $20 billion for a majority stake in
WeWork
. Then, on Wednesday, reports indicated that while SoftBank is still in talks to make a major investment in WeWork, the co-working giant's leadership isn't willing to give up control.
Suffice to say it's been a big week for SoftBank. Then again, almost every week is big for SoftBank, the Japanese telecom giant that seems to be taking over the tech world one mega-deal at a time.
SoftBank first announced plans for its $100 billion Vision Fund two years ago, and the fund has been making headlines ever since, mostly because of its size. It's the largest VC or PE investment vehicle in history, coming in at nearly five times the size of even the biggest buyout funds. Although it's officially classified as a PE fund, the vehicle makes global tech investments and looks for deals requiring at least $100 million in capital, and often the amount of its investments greatly exceed that threshold.
With that kind of cash, SoftBank has been able to make very different types of investments (read: bigger) than a typical venture capital fund, though it is backing the types of companies favored by VCs. The Vision Fund began making major investments last year, but many of its highest-profile transactions have taken place since the beginning of 2018. Here's a look at six of the fund's biggest deals since the beginning of the year:
1. WeWork
SoftBank's potential new investment in WeWork isn't exactly a transaction yet, but it has the potential to be huge. As of Tuesday evening, reports indicated that SoftBank was in talks to pick up a majority stake in the co-working company, which is currently valued at $21 billion, for somewhere in the neighborhood of $15 billion to $20 billion. At that price, it would use about 20% of the Vision Fund on one deal. On Wednesday morning, Axios reported that WeWork CEO Adam Neumann had changed his mind about giving up control of his company. The two businesses remain in talks about some type of major deal, but SoftBank is unlikely to take a majority stake.
SoftBank already owns roughly 20% of WeWork after investing $3 billion in the company in August 2017 and another $1.4 billion across subsidiaries in China, Japan, Southeast Asia and Korea. For WeWork, another big deal with SoftBank could give the company the cash to continue opening co-working offices around the world at a fast clip.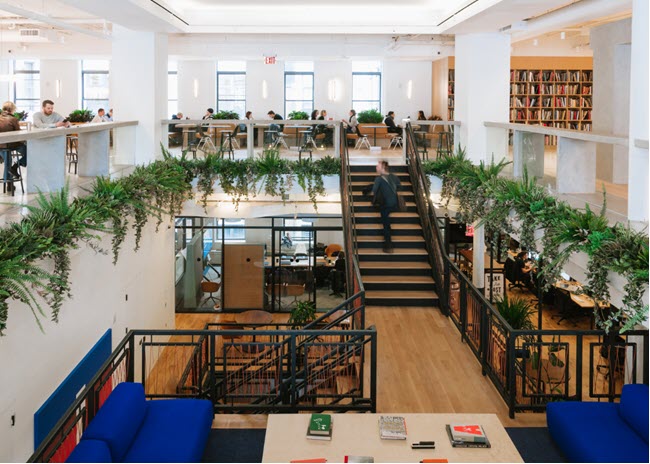 2. & 3. Opendoor & Compass
SoftBank is apparently very interested in real estate tech. The Vision Fund announced two $400 million investments—one in
Opendoor
, which operates an online real estate platform, and the other in
Compass
, which also operates an online real estate platform—on September 27. Because the deals came to light on the same day, and they're for the same amount, and the companies are both in the real estate tech space, we're putting them together for the purposes of this list.
The fund poured the full $400 million into Opendoor, which was valued at an estimated $2 billion with the fresh funding. It led a group of investors in investing $400 million in Compass, which doubled its valuation to $4.4 billion. It's the second time SoftBank has invested in Compass. The massive rounds are part of a trend toward big bucks going into US real estate tech companies, and SoftBank is responsible for a lot of it. So far this year, businesses in the category, including Opendoor and Compass, have
raised more than $2.2 billion
. Last year the space secured nearly $5.4 billion—which includes the $3 billion SoftBank invested in WeWork.
4. DoorDash
The SoftBank Vision Fund made
DoorDash
a unicorn when it led a $535 million Series D for the food delivery platform in March. The company's valuation reached $1.4 billion with the huge cash infusion, double the $717 million valuation it hit two years before. DoorDash went on to raise $250 million in fresh funding just five months later, in August. That round, led by
DST Global
and Coatue Management, valued the business at $4 billion.
In August, reports emerged that SoftBank was in discussions to invest between $500 million and $750 million in
Zume
, a startup that specializes in robots that make pizzas while en route to deliver them to customers. The Vision Fund is also a major investor in
Uber
, which is expanding its Uber Eats food-delivery business. All that is to say: SoftBank is making moves in the world of food delivery.
5. Wag
About a week before SoftBank announced a $300 million investment in
Wag
at the end of January, The Information reported that the Vision Fund's interest in backing the dog-walking company had caused other investors to back away. Venture capital mainstays including
NEA
and
Kleiner Perkins
were considering participating in a $100 million round, but SoftBank reportedly indicated that it would only partake if it totaled $300 million. The other investors dropped out, SoftBank dropped in, and the $300 million deal was completed.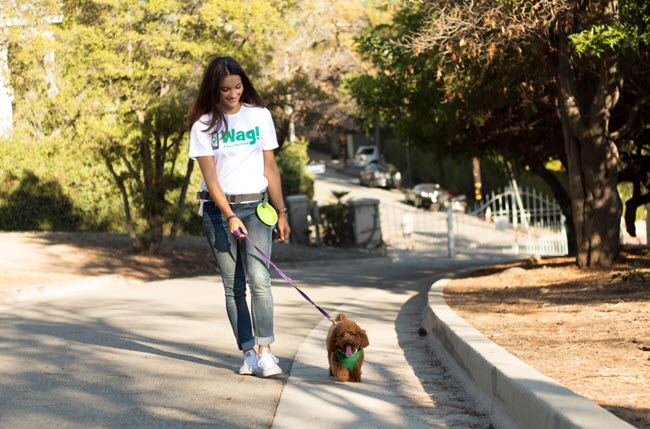 6. Uber
SoftBank kicked off its year by closing a major deal with Uber. In mid-January, the Vision Fund led a group of investors that bought $8 billion worth of secondary shares from early investors and employees, and SoftBank invested another $1.2 billion-plus directly into the ridehailing company. With that deal, SoftBank became the single largest shareholder in Uber, which is the most valuable VC-backed company in the US. SoftBank purchased the secondary shares at a discounted valuation and the direct shares at the company's previous valuation of roughly $70 billion. Uber is now valued at $72 billion.
If SoftBank does complete another deal with WeWork, it would own significant parts of two of the five most valuable venture-backed companies in the US.
Related read: Visualizing SoftBank's epic reach