Amazon, Whole Foods strike game-changing retail deal
June 16, 2017

Amazon has agreed to acquire organic grocer Whole Foods in a $13.7 billion deal that expands its brick-and-mortar retail presence to more than 460 stores in the US, Canada and the UK. The ecommerce giant's purchase of Whole Foods could change the game for food delivery and the grocery business in general.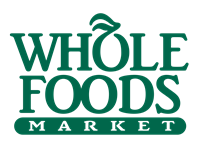 The deal comes just one day after news emerged of Amazon's possible acquisition of Slack. Reports had put a $9 billion price tag on the popular messaging service, a figure nearly 9x bigger than any of Amazon's previous acquisitions. But what a difference a day makes—the size of the Whole Foods purchase eclipses the potential Slack deal by nearly $5 billion.

The sale should come as welcome news to Jana Partners, the activist investor in Whole Foods that has agitated for a sale of the grocery chain. Jana now stands to earn $300 million on its 9% stake in the soon-to-be-acquired company, per Reuters. But that's just one of many takeaways from the deal.
Amazon's going for the green in grocery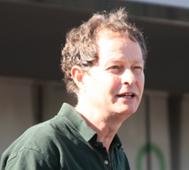 Although the terms of the deal are such that Whole Foods will continue to operate stores under the Whole Foods Market brand, with founder and CEO John Mackey (right) remaining at the helm in Austin, Amazon's bid to buy the organic grocer is a little more complicated than a conventional white knight scenario would suggest. This is a monster acquisition for Amazon, but it stands to gain a great deal, not least a ton of consumer data from a singular vertical in the wider retail space.

In fiscal year 2016, Whole Foods had sales of approximately $16 billion. Although the sticker price on the deal works out to Amazon effectively paying almost $30 million for each Whole Foods location, that tells only part of the story—the bigger play here is for insights on shifting consumer behavior in the space that Whole Foods will provide.
Grocery is unique in retail because, as McKinsey partner Jessica Moulton has recently pointed out, "you get trial and retrial, and you get to come back to your consumer and get them to reevaluate you," as shoppers frequently return to the same grocery week in, week out. That's a lot of consumer data, and Amazon is uniquely positioned to capitalize on it.

Perhaps with the acquisition of such a big grocery chain, Amazon's food delivery service will become the game changer that Amazon chief Jeff Bezos envisioned when he first introduced Amazon Fresh in Seattle in 2007. Traditional grocers immediately felt investors' collective anxiety about that outcome, with several supermarket chains posting significant losses on Friday. Costco's stock was down 7%, Kroger saw a drop of more than 9%, and shares of Supervalu closed down nearly 15%.
What will be perhaps as interesting to watch will be what happens to Whole Foods' 18-year partnership with its largest supplier, United Natural Foods—UNFI shares tanked Friday by some 11%.
Instacart: Ready to roll…over?
If you deliver groceries for a store and that store gets bought by the world's largest delivery service, what do you do?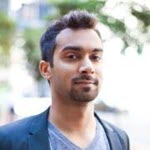 With the sale, grocery delivery company Instacart is in a tough spot. Instacart is backed by Whole Foods, and now Whole Foods is owned by Amazon, which has its own grocery delivery arm: Amazon Fresh. To be fair, Instacart delivers groceries from stores other than just Whole Foods. But the company, long considered due for an IPO, cannot beat Amazon at its own game, leaving it with few options. It could sell itself to an Amazon competitor like Walmart that's looking to carve out a corner of the market. Alternatively, the startup's CEO Apoorva Mehta (left), a former fulfillment engineer with Amazon, could turn up at his old boss's office hoping to strike a deal to roll its customers into Amazon Fresh. That would likely come as welcome news to his company's existing investors.
Instacart has raised more than $725 million in venture financing since it was founded in 2012 from the likes of Andreessen Horowitz, Sequoia, Khosla Ventures and Kleiner Perkins Caufield & Byers, among others. Instacart's most recent round pegged it at a $3.44 billion post-money valuation in March.

Amazon has agreed to purchase Whole Foods for $42 per share in an all-cash transaction that includes the organic grocer's net debt. The price represents a 27% premium to Whole Foods' closing price on June 15. Shares of Whole Foods (NASDAQ: WFM) gained a staggering 29% Friday.

For more on the Instacart angle, including a company spokesman saying "Amazon just declared war on every supermarket and corner store in America," read this TechCrunch piece.
Join the more than 1.5 million industry professionals who get our daily newsletter!