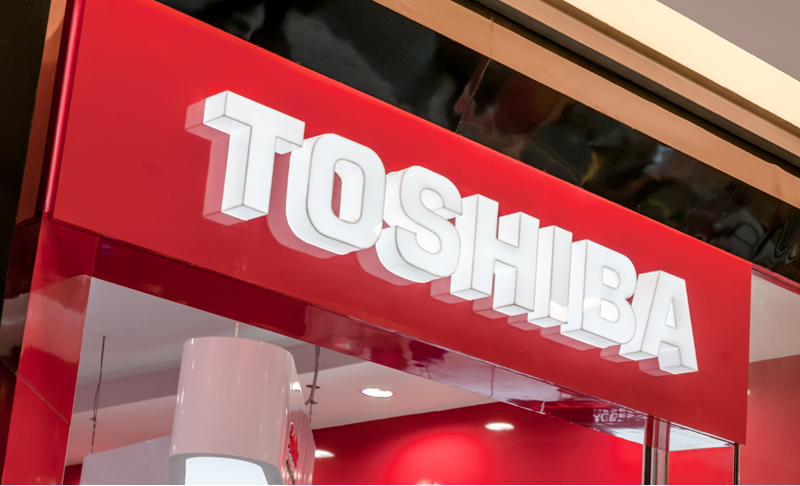 Bain Capital
's deal to buy the memory chip business of
Toshiba
for some $18 billion might not close, after all.
The latest twist in the drawn-out saga came Tuesday, when The Wall Street Journal reported that Toshiba has "mostly given up" on the agreement because the Japanese conglomerate's leadership doesn't think antitrust approval from the Chinese government is likely to occur soon. Toshiba has now reportedly begun weighing whether to take its NAND memory unit public, find a different buyer or hold on to the business after the parties failed to close the deal by an April 1 deadline.
A consortium including Bain Capital,
Dell
,
Apple
and South Korean chipmaker
SK Hynix
initially agreed to buy the division, which provides tech for smartphones and other electronic devices, for some $18 billion this past September, with Toshiba committing to re-invest as part of the transaction. A group that included
KKR
was also in the mix to acquire the unit last year until the Bain consortium won out.
Toshiba had sought to sell the chip unit after sustaining crippling losses from its bankrupt US nuclear power plant company,
Westinghouse Electric
. But in January, a division of
Brookfield Asset Management
agreed to buy Westinghouse for $4.6 billion, with a reported $3.7 billion added to Toshiba's capital base. And late last year, the company raised some $5 billion in new capital.
No longer as short on capital, Toshiba still faced a legal challenge from chipmaker
Western Digital
, a Toshiba partner that objected to the deal. But those two businesses reached a truce and an eventual close looked likely until March, when talk of a possible trade war between the US and China began to take shape.
Now, Chinese regulators are essentially ignoring the Bain-Toshiba deal, again per the WSJ. A spokesman for Bain Capital didn't respond to a request for comment.
The drama highlights the difficulty of US PE firms pulling off mega-deals of $10 billion or more outside their home country. Since 2008,
US private equity investors have completed just six such transactions
, according to the PitchBook Platform.