Unicorns
Casper seeks IPO underwriters, tops $1B valuation with new $100M round
March 27, 2019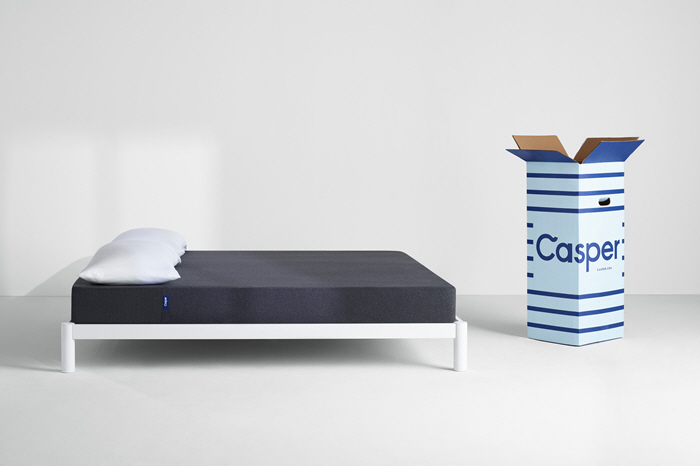 Mattress retailer
Casper
is seeking to hire underwriters for a possible IPO, according to Reuters, with plans of interviewing banks in April. The company also announced Wednesday it has raised $100 million in new funding from various investors including
Target
,
NEA
,
IVP
and
Norwest Venture Partners
; as first reported by Bloomberg, the round gives the company unicorn status with a $1.1 billion valuation, up from its previous $920 million valuation after a $170 million Series C in 2017.
As part of the financing,
Neiman Marcus
CEO Karen Katz and
Canada Goose
CEO and chairman Dani Reiss will join Casper's board as independent directors. Reiss is also investing in the new round.
Founded in 2014, the New York-based company has raised roughly $340 million in total funding amid a consistent upward trajectory of success. Initially, the startup raised a $1.6 million seed round led by
Lerer Hippeau Ventures
at a $7.2 million valuation in early 2014. Later that year, the company completed a $15 million Series A led by NEA at a $59 million valuation; just a year thereafter, that soared to a $555 million valuation after a $55 million Series B led by IVP in 2015, with participation from A-list celebrities like
Leonardo diCaprio
and
Adam Levine
.
As part of the most recent funding announcement, Casper revealed its revenue topped $400 million in 2018.
A recent report from The Information
gave more insight into those financials, noting the company pulled in revenue of $105.3 million in 3Q 2018, a 60.6% YoY gain, and would have posted a quarterly profit if taxes and other miscellaneous items were not factored in.
Casper prospers vs. legacy competitors
The mattress industry usually involves consumers browsing brick-and-mortar locations showcasing dozens of mattresses featuring different materials, firmness levels and composition. Initially, Casper offered one single proprietary design that could only be ordered online and shipped rolled-up in a box.
This simplicity kept costs down and also helped set it apart as a fresh, modern alternative to legacy businesses like
Mattress Firm
, which filed for bankruptcy last year and has closed hundreds of locations with more to come.
But inherent to many industries selling online, the issue of prospective consumers wanting to physically engage with the product persisted, and Casper first opted for the cheaper, more progressive concept of pop-up stores in 2017.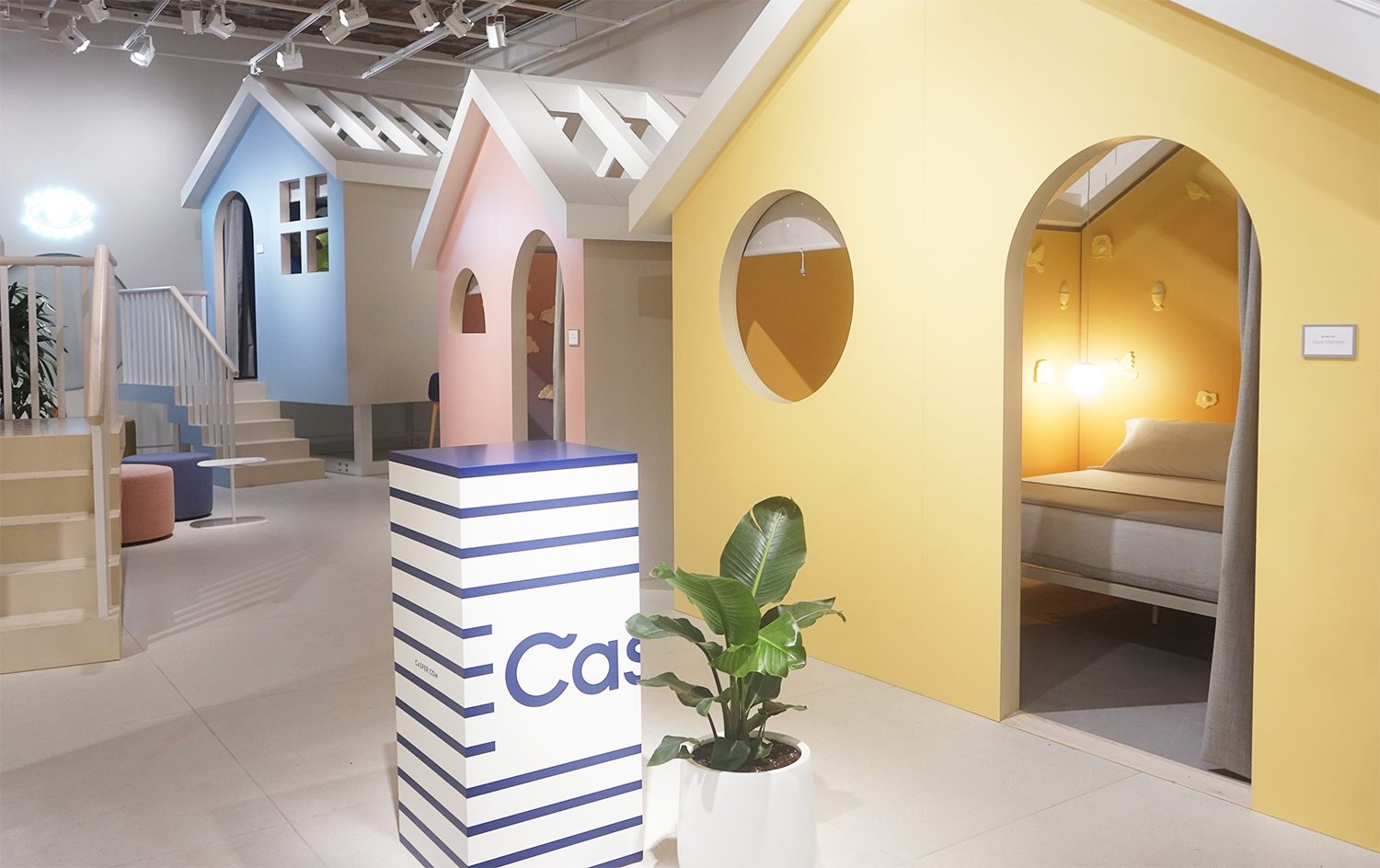 The company ultimately launched its first permanent store in early 2018 in New York City—but in a style that further disrupts the traditional low-energy traits that have contributed to the greater retailpocalypse. Rather than presenting a sterile farm of static mattresses for shoppers to plunge into during an hours-long browsing marathon, Casper sought to offer a full experience that would drive excitement and novelty.
In an interview last August with Inc
, Casper CEO and co-founder Philip Krim detailed the experience: "If the trial beds are occupied, you can touch the fiber that goes into the pillow. There's a wind simulation, where you can touch the sheet to see how air circulates through it. Videos show how products are created. Other experiences, like food and drink, could create the right atmosphere for folks to hang out."
Casper now has more than 20 locations across North America, with plans for significant growth; its products—which have expanded to include pillows, bedding and furniture—are also available at large retailers like Target and Hudson's Bay.
Don't miss our recent analyst note on the valuation performance for $1 billion+ VC-backed exits.