TechCrunch Disrupt
DraftKings sitting pretty after Supreme Court ruling
September 7, 2018
View comment

(1)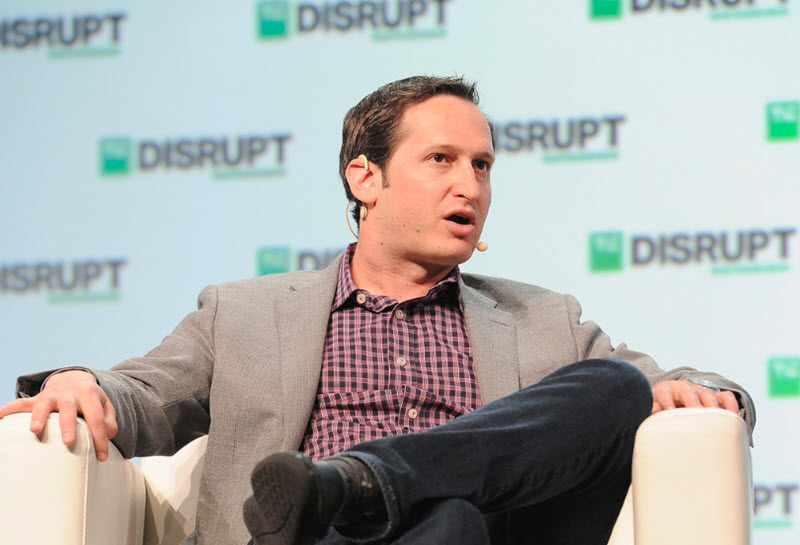 This post is part of our ongoing coverage of TechCrunch Disrupt
SAN FRANCISCO—When a ruling by the US Supreme Court in May cleared the way for states across the country to legalize betting on sports,
DraftKings
CEO Jason Robins knew his gamble had paid off.
It had been a crazy past 18 months. In November 2016, Robins and his Boston-based daily fantasy sports startup had agreed to merge with rival
FanDuel
, seemingly the pinnacle of a four-year ascent since the founding of DraftKings in 2012. But months later, in July, the Federal Trade Commission blocked the deal, claiming a DraftKings-FanDuel combination would have dominated more than 90% of the daily fantasy market in the US.
That decision marked a major setback for DraftKings. And as May's Supreme Court ruling loomed, it was still on Robins' mind—another government decision with serious implications for his company's future.
"Everybody was hopeful, but we didn't really know what the outcome would be," Robins told PitchBook on Thursday, the day before he spoke to the rest of the crowd at TechCrunch Disrupt. "We had invested a lot of time and effort (on the FanDuel deal), and it didn't go through. So I think everybody was like, 'Oh God, is it going to be a week like that again?' Obviously it worked out much better this time. One for two is not bad."
And now, DraftKings is in the process of reshaping its business to reflect the new gambling reality. The company recently launched a sportsbook app in New Jersey, with NBA Hall of Famer and noted gambling aficionado Charles Barkley
serving as its pitchman
. Expansion is in the works: Now with about 600 employees, DraftKings opened an office in San Francisco this summer and plans to do the same in Las Vegas sometime soon. Then there's the new 105,000-square foot headquarters in Boston the company plans to unveil next year. '
That type of growth isn't cheap. A report emerged
in late August
indicating DraftKings was close to receiving a $200 million investment at a pre-money valuation of $1.5 billion. That's on top of the almost $900 million in funding the company pulled in over the past five years.
"We have big ambitions and we're not going to be able to do that by ourselves," Robins said. "We need good investor partners. We need good strategic partners. And I think for us, its a balance of being aggressive and wanting to go after the opportunity, but also proving ourselves a little bit."
Despite 10 million users and a diverse array of offerings, Robins said DraftKings isn't yet profitable. The company's ultimate goal is to go public, though he doesn't have a timeframe.
"If it were totally under our control I might have a more specific answer, but so much of it depends on when things open and how that market develops," Robins said. "It's hard to predict that, really, but assuming [gambling legalization] happens quickly, I don't think we're that far off."
FanDuel, meanwhile, has taken a different path than its rival since the road was cleared for legalized sports betting. In May, the New York-based company—which was founded in 2009, three years before DraftKings—agreed to sell a majority stake in itself to UK gambling company
Paddy Power Betfair
in a move that valued FanDuel at more than $1 billion, marking the first major gambling deal since the Supreme Court ruling.
Both FanDuel and DraftKings have come a long way from where they stood three years ago, when it seemed that a scandal caused by a DraftKings employee winning hundreds of thousands of dollars in a FanDuel contest was set to bring both companies crashing down. The fallout was substantial, with since-disgraced New York attorney general Eric Schneiderman at one point demanding the company cease operations in the state.
Both DraftKings and FanDuel eventually settled with Schneiderman, separately agreeing to pay $6 million to resolve a lawsuit alleging deceptive business practices. They also settled for $2.6 million in Massachusetts as part of a related suit last September.
"There were definitely moments where it's, 'What if we don't get through this?'" Robins said. "It's hard not to (think that)."
But get through it DraftKings did. And if recent developments are any indication, the company's not going away anytime soon.
Related read: DraftKings, FanDuel hit jackpot as Supreme Court opens door to sports betting