Corporate VC
Europe's most active corporate VCs target pandemic-proof startups
February 17, 2021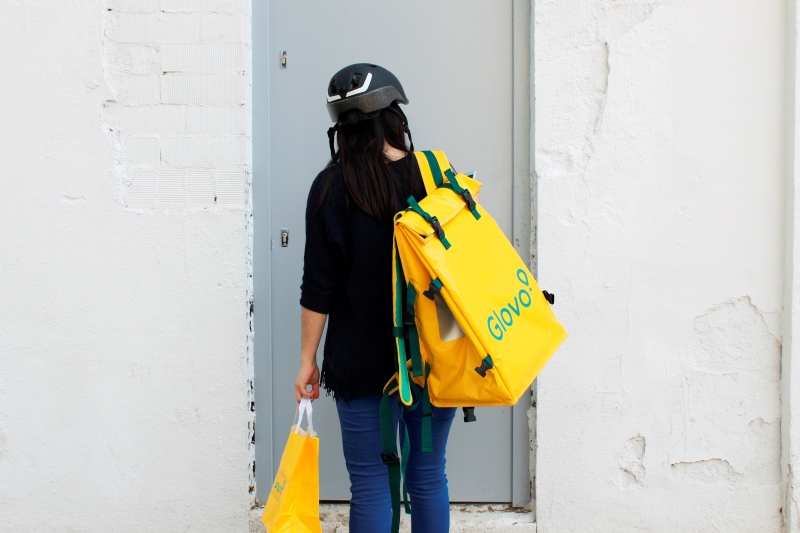 Corporate venture investors took part in a record-setting year for betting on European startups in 2020 as companies sought to increase their exposure to pandemic-proof sectors, and the trend looks set to continue into 2021.
Last year, European startups raised a record $21.4 billion through rounds with CVC participation, a nearly 35% increase over the year before, according to PitchBook data. About 34% of 2020's investment was directed to IT and software startups, with healthcare companies accounting for 23% of the capital raised.
"The pandemic has shown that there's never been a better time to be investing in software early-stage tech," said Matthew Goldstein, a London-based partner at
Microsoft
's venture arm,
M12
. "It has become very clear that sitting on the sidelines is a losing strategy for corporate investors whether they are strategic or financially driven."
In many cases, CVCs back technologies that are relevant to their sector or could even be integrated. Notable examples include
ABN AMRO Ventures
, which joined an €85 million (around $102.4 million) round for Swedish open banking platform startup
Tink
in December. Another is
Convivialité Ventures
, the venture arm of beverages group
Pernod Ricard
, which took part in a €150 million Series E for Spanish on-demand delivery startup
Glovo
in December. More recently, in January, the investment arm of truck manufacturer
Scania
backed a €132 million Series D for freight-forwarding software startup
Sennder
.
Goldstein expects CVC interest in European startups to remain robust in 2021. Below, PitchBook data shows the top five CVCs in Europe and Israel in 2020 based on deal count:
Zürcher Kantonalbank (19)
Founded in 1870,
Zürcher Kantonalbank
is one of Switzerland's largest banks. It makes VC investments through its startup fund Pionier, which focuses on early-stage startups. Its investments last year include crypto custody platform provider
Metaco
's $17 million Series A. It also participated in a 20 million Swiss franc (around $22.3 million) round for
Synendos Therapeutics
, a biotech startup focusing on treatments for central nervous system disorders.
Salesforce Ventures (16)
Based in San Francisco,
Salesforce Ventures
is the VC unit of the eponymous cloud-based CRM software giant. The firm has been investing in Europe since 2015, committing an initial $100 million to startups on the continent, and launched a $125 million vehicle in 2019 exclusively for Europe. In November, Salesforce Ventures participated in online events platform
Hopin
's $125 million Series B, as well as the startup's $40 million round in June. Other investments last year include insurtech company
Wefox
and cybersecurity startup
Privitar
.
VF Venture (14)
VF Venture
is a part of the Danish state investment fund,
Vækstfonden
, used for direct equity investments in Danish companies with ambitions of expanding internationally. It focuses on backing companies in sectors such as healthcare, IT and industrial technology. Last year's investments include medical device company
CathVision
and agtech startup
Nordic Harvest
.
M12 (14)
Set up in 2016 as Microsoft Ventures and rebranded in 2018, M12 backs early-stage B2B companies giving them not only capital but access to Microsoft's products and networks. The firm opened up a London office in January 2020, led by Matthew Goldstein, but has been investing in Europe and Israel since its inception. The firm participated in a €9 million round for business travel startup
Comtravo
in January 2020, as well as a $30 million Series B for
Wandelbots
, a company that lets users program industrial robots without code.
Boehringer Ingelheim Venture Fund (13)
Boehringer Ingelheim is one of the largest German pharmaceutical companies and launched its own CVC arm in 2010 to give the group access to new therapies. The firm typically invests up to €15 million over a company's lifetime and has a total fund volume of €250 million. Its investments last year include
T-Knife
, a developer of T-cell therapies to treat cancer, and immunotherapy startup
eTheRNA Immunotherapies
.
Join the more than 1.5 million industry professionals who get our daily newsletter!