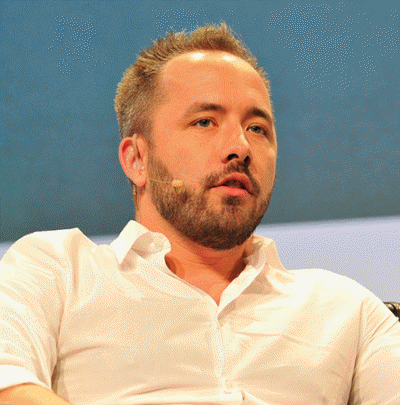 Just about two weeks after
Dropbox
raised $756 million on the day of its public market debut, the file-sharing company has tacked an additional $113 million on to the total amount brought in through the public offering.
Underwriters have exercised their option to purchase another 5.4 million shares at the original IPO price of $21 per share—a smart decision, given that shares of Dropbox (NASDAQ: DBX) closed at $30.85 on Wednesday.
For the San Francisco-based company, parting with the additional shares means it has raised a total of $869 million in the IPO. That number rises to a little over $969 million when taking into account the roughly 4.8 million shares Dropbox sold to Salesforce Ventures in a concurrent private placement. Altogether, Dropbox received $776.7 million in gross proceeds via the IPO and Salesforce sale, while stockholders who sold their shares brought in $192.7 million.
With the additional purchase, Dropbox, which was one of the most valuable private companies in the US before it went public, is valued at about $12.3 billion, per a PitchBook estimate. That's a big jump up from the $9.2 billion the company was worth on a fully diluted basis in its IPO on March 23.
Taking advantage of the so-called greenshoe option, which allows underwriters to procure and sell more shares to investors than originally planned if demand is high, is fairly common in public offerings. We've taken a quick look at other big-name tech companies that have granted underwriters the option to purchase additional shares in the weeks following their public offerings.
Three companies that have exercised the greenshoe option—and one that won't
In what was arguably the most high-profile IPO of 2017, Snap raised $3.4 billion by selling 200 million shares. The Snapchat parent then sold an additional 30 million shares at its IPO price of $17 per share to its underwriters, pushing the total amount raised to just about $3.9 billion.
When it went public in 2013,
Twitter
raised $1.8 billion by selling 70 million shares at $26 each. But the micro-blogging company also sold 10.5 million shares to its underwriters after the fact, raising $273 million more and pushing the total amount raised to more than $2 billion.
Facebook
conducted one of the biggest IPOs ever back in 2012, but it was also a good example of a major greenshoe event. The social media giant went public by selling 421 million shares at $38 each, raising an incredible $16 billion. Then underwriters purchased 63 million additional shares at the same price, raising another $2.4 billion.
Spotify
, the other high-profile VC-backed company that's gone public this year, won't see a greenshoe option at work. Because the music streaming company went public
via a direct listing
, it doesn't have underwriters, thus eliminating any chance that additional shares will be sold.
Related read: A brief history of Dropbox [datagraphic]