PlayBook 1Q 2019
How edtech is getting smarter
March 15, 2019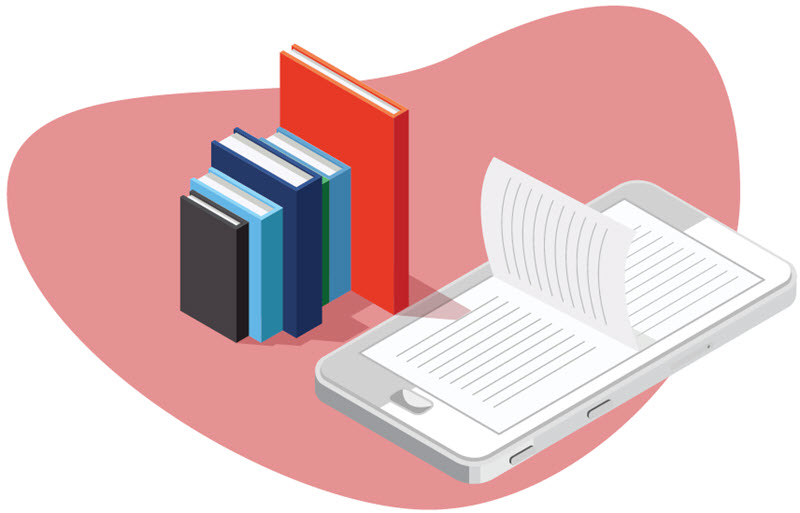 This story is featured in the 1Q 2019 edition of the PitchBook Private Market PlayBook.
Pop quiz: What do PLEs, LMSs and OERs have in common? Answer: You've likely never heard of them.
You're hardly alone there—and that's a very bad sign for education technology. But it also represents a teaching moment for those in the space.
On the back of widespread adoption of app-based services and innovations in consumer-facing technologies, education has slowly started to fall under the B2C umbrella, creating several novel offerings and deploying business models that borrow directly from the consumer products playbook. Even still, education has lagged where other industries have led this change, even as seemingly every other consumer product has turned into a tech offering of some kind or another.
Look no further than the annual Consumer Electronics Show in Las Vegas.
Although edtech like personal learning environments (PLEs), learning management systems (LMSs) and open educational resources (OERs) have failed in varying degrees to command much attention off campus, the products that can harness the internet and mobile to deliver on a consumer-facing business model appear poised to drive more investment into the space. And there's much to recommend moving off campus and into the CP space for edtech companies. After all, who uses an LMS such as
Blackboard
once they've graduated?
The bureaucracy of many a university can make the adoption of new technologies slow. The Ivory Tower here is not exactly big on moving fast and breaking things. It's not a great environment to sell into and, more importantly, many educators resent the pressure to use tech they may perceive as unproven or simply complicated.
In the roughly 40-year history of edtech, likely no savvier move's been made in the US than Steve Jobs getting the Apple II into schools in the 1980s—that is, until the company made the same play with the iPad a generation later. But a consumer concerned with his or her own lifelong learning likely represents a far more promising sell, not least as economic shifts demand changes in the skillsets of the existing workforce. It's something that startups such as
Lambda School
are trying to address as the costs of traditional education skyrocket.
There may be even more at stake than that. The possibilities that the internet promised for education in its earliest days of mainstream adoption in the late 1990s with the dot-com boom were undeniable—i.e. the world's knowledge available at the click of a mouse.
At least at first, edtech represented something akin to using the internet like TV: nothing interactive, just a "dumb" broadcast signal carrying a lecture to a screen near you. In short, it was nothing that really demonstrated what the tech underlying a connected world could deliver to a learner. With a host of factors now coming together, however, a handful of emergent platforms would appear well placed to capitalize on edtech reaching its present tipping point.
Today, the tools provided by artificial intelligence and machine learning not only connect a consumer to a product or service, they also provide personalization with a degree of specificity unavailable even in real life, where constraints such as geography represent true barriers to entry for those seeking domain expertise from perhaps half the world away. This shift represents, at least in theory, a revolution in democratizing education precisely by embracing a consumer product model for the offering.
2011 marked a massive shift in edtech's fortunes. That year a single massive online open course commanded headlines and the attention, for a time at least, of more than 160,000 learners enrolled in a Stanford MOOC on AI co-led by Sebastian Thrun, who would later found edtech giant
Udacity
.
With the rise of MOOCs in 2012, in their own way an extension of the internet's potential as a broadcast mechanism, venture capital finally came calling. In 2010, edtech commanded just $351 million VC dollars across 92 deals in the US. For 2012, those figures would jump to $689 million and 217 deals.
The high-water mark for edtech activity came quickly, however. In 2014, 283 deals closed on $1.3 billion in aggregate value. And although 2015 would close on a record $2 billion in deal value, it also marked the beginning of a steady year-over-year decline in activity. Last year, about $1.2 billion went to 181 deals.
Since the start of 2010, VC investment activity in terms of dollars spent grew at a compound annual rate of 17% and, in terms of rounds completed, a more modest 9%. Along the way, a small class of edtech unicorns has also graduated.
Age of Learning
, for example, raised $150 million in 2016 at a $1 billion valuation from Iconiq Capital on the strength of its ABCmouse app for kids. The platform targets children from the ages of 2 to 8 with over 9,000 learning activities and uses a subscription model redolent of
Netflix
or
Spotify
.
These trends speak to a larger phenomenon that has taken shape over the past few years across the venture landscape, one from which edtech would hardly appear immune: fewer and larger checks are chasing only the most promising companies. But the maturation of the wider ecosystem along these lines has been a big boost for those capable of capitalizing on a winner-take-all situation.
Varsity Tutors
has evolved from the brick-and-mortar experience launched over a decade ago into a digital platform now comprising 80% of its business. The company's CEO Chuck Cohn started Varsity Tutors in college and went full-time following a stint in investment banking and private equity. But the idea was borne of his disappointment with the consumer experience involved with seeking subject matter help in high school.
"When I was in high school and you wanted tutoring, you typically had to go to a retail store such as one of the learning center chains or one of the test prep behemoths, and they would charge you an arm and a leg for either group tutoring or classroom-based instruction," Cohn told PitchBook. "That was really expensive. Very often they were using curriculum that was 10, 20, 30 years old and trying to reposition it as a positive."
With the market ripe for disruption, Cohn sees only more room to scale its product offerings. The Varsity Tutors platform uses its own algorithms, a bit like a dating app such as
Bumble
or
Tinder
might, to instantly match a learner with a tutor.
"Our goal is to make an incredibly complicated operation look simple," Cohn said. "Our hope is that you can download our mobile app, click a button and get the help that you need in real time."
Backed by the likes of
Learn Capital
, the Chan Zuckerberg Initiative and
Technology Crossover Ventures
, the company recently acquired
Veritas Prep
, adding test prep to its product lineup along with other capabilities such as recorded content available on-demand, integrated practice problems and testing.
But the biggest addition the Veritas deal represents has nothing to do with tutoring a struggling calculus student and everything to do with where the wider edtech space could head next, as consumer-facing companies in the space integrate a broader suite of services.
"They also had the most professionalized admissions consulting service that we've encountered before," Cohn said of Veritas. "And so that's a category outside of tutoring that we can also sell into our existing customer base and sell internationally, and so our hope is that we find more acquisitions such as better test prep that check multiple strategic buckets."
Cohn can picture one day combining its tutoring services with others related to undergraduate admissions. This move would include matching students with institutions where data indicates they're most likely to succeed by pairing aptitude testing with personality exams, something that once represented a high school guidance counselor's best guess based on anecdote, experience and reading the latest U.S. News & World Report rankings.
The role that tech plays is to support the digital experience by bringing education more in line with other tech-enabled products, so edtech companies should expect to see wider adoption as consumers worldwide grow accustomed to on-demand offerings.
The use case and core method of a 1:1 tutoring session are as old as Plato schooling Aristotle. But its methods of delivery via mobile, combined with a lack of incumbents in the space, make it possible for consumer-facing edtech to do to traditional education what
Uber
did to taxis or Netflix did to TV—augment the space incumbents occupy, thereby reducing their market share a great deal rather than displacing them outright, by tapping into new markets with products and services that were once tougher or pricier to secure by other means.
Indeed, if edtech can hammer out the deeper problems on the horizon—not least, fair compensation for outsourcing what can be costly expertise to acquire in the first place—then it could make good on the far larger promise of disrupting a very old industry. That's proven a tall order so far, but the cost of edtech's failure could be greater still, as it does represent a serious effort to create an informed global citizenry.