Investor Spotlight: Roark Capital Group, where Ayn Rand meets Arby's
September 6, 2017
View comments

(2)
Private equity often involves deals of dizzying size to buy companies your average consumer has never heard of. Makers of industrial parts and telecom infrastructure providers play a crucial role in the economy, but you don't see their commercials on TV. You don't drive past their logos every time you leave the house.
At some firms, though, the business of private equity investing is a little more mainstream. That's certainly the case at Roark Capital Group, an Atlanta-based firm with a star-studded portfolio that belies the relative scarcity of its deals. Roark has completed more than 10 investments in a year only once, per the PitchBook Platform, but among those few targets are consumer companies with major national presences in the US. Here's a sampling: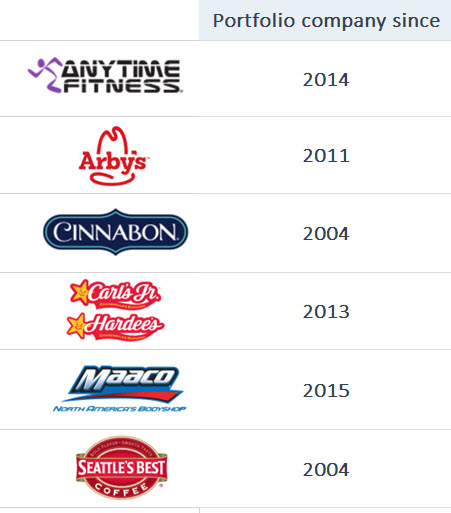 So how did Arby's, Carl's Jr., Maaco and Cinnabon all end up under the same umbrella? And what does Ayn Rand have to do with it? We've got answers.
Firm History
Published in 1943, "The Fountainhead" is perhaps less well-known than Rand's second major novel, "Atlas Shrugged." But the books espouse similar themes, including an emphasis on individualism and a firm belief in the need to think for oneself.
It was the latter point Neal Aronson had in mind when he founded Roark Capital Group in 2001, naming his firm after "The Fountainhead" protagonist Howard Roark, an iconoclastic architect who helps pioneer a new style of building. As Roark's website puts it:
"If a man sincerely believes a claim to be true, then he must hold to this belief even though society opposes him. He must think independently and form values that he never sacrifices. Howard Roark's life exemplified the true nature of this independence and integrity."
Aronson established the firm as a way to apply his expertise in franchising. Before launching Roark Capital, he was the co-founder and CFO of US Franchise Systems, an owner and operator of hotel brands that increased its holdings more than 20-fold under his leadership. After a few quiet years, Roark raised its first flagship fund in 2005, a $413 million vehicle, and quickly got to work making deals, completing four investments in 2006.
In the decade-plus since, Roark's trend lines for both deal activity and fundraising totals have moved up and to the right, all while building on Aronson and the rest of the firm's experience with franchise businesses. Roark is currently investing a $2.5 billion fund, and it completed 13 new investments last year, an all-time high: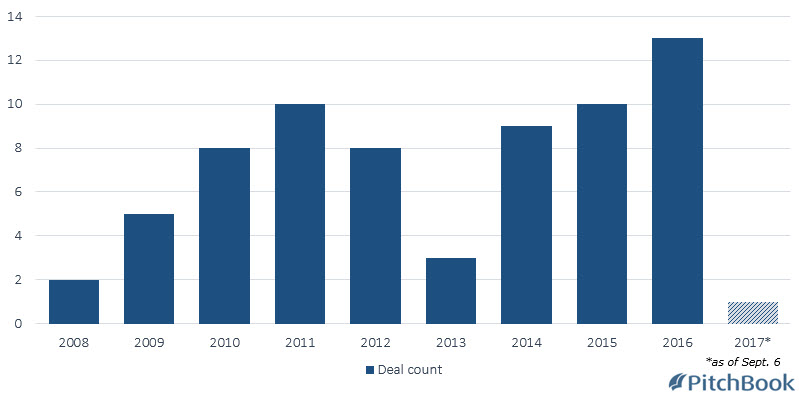 Investment Strategy
While its number of new investments has gradually increased, Roark has stuck to its roots in terms of the sort of companies it backs, operating primarily in the restaurant, retail, consumer products, consumer services and environmental services sectors. Within those preferred industries, Roark also chooses companies with franchised and multi-unit business models. The firm's portfolio brands have a vast reach, spanning 27,000 locations across all 50 states and nearly 80 countries.
Roark pursues a range of majority deals, including management buyouts, take-private transactions, corporate divestitures and recapitalizations. The firm typically targets equity investments ranging between $15 million and $1 billion in companies with experienced management teams and at least $10 million in EBITDA and $20 million in revenue.
One differentiating factor between the firm and its competition is Roark's preference for long-term investments that minimize the use of leverage. Those two things are related: Roark and its founder claim a bigger interest in building standout businesses than reaping immediate returns.
"Growth comes from operational excellence, not financial engineering," Aronson said in a 2015 interview. "We use a lot less debt than most people. Our philosophy is about continuous improvement."
Notable Dealmakers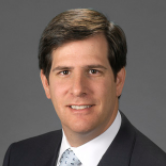 Neal Aronson, Founder and Managing Partner
As detailed above, Aronson formed Roark in 2001 to make use of his expertise from US Franchise Systems. Before that, he was a principal at Odyssey Partners and a general partner at Oak Hill Partners (fka Acadia Partners). Like many in the buyout business, his career began in the corporate finance division of Drexel Burnham Lambert.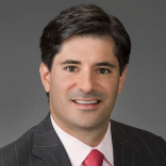 Ezra Field, Senior Managing Director and CIO
Field has worked at Roark since 2007, when he joined the firm after a six-year stint at middle-market investor ACI Capital. He was a natural fit, having worked with franchise businesses such as Jenny Craig and Qdoba during his time at ACI. Field now leads a number of Roark's highest-profile investments, including CKE Restaurants, Massage Envy and Jim 'N Nick's Bar-B-Q. Before entering private equity, he was a co-founder of Teachscape, a provider of teacher training services.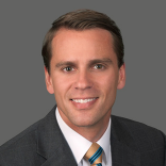 Erik Morris, Senior Managing Director
Another veteran of the consumer sector, Morris also joined Roark in 2007. Before that, he was a partner at Grotech Capital Group, a consumer-focused firm where he had worked since 1999. He also previously worked at Deutsche Bank. Morris plays an active role in Roark's current investments in Jimmy John's, Arby's and Anytime Fitness, among other portfolio companies.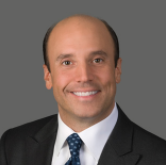 Steven Romaniello, Managing Director
Romaniello has worked at Roark since 2008, but his connections to the firm's founder go much deeper: Romaniello was the former president and COO of US Franchise Systems, the company where Aronson got his start. After leaving USFS, Romaniello became CEO of FOCUS Brands, a restaurant franchisor that owns the Arby's, Cinnabon and Auntie Anne's brands, among others. FOCUS has been a part of Roark's portfolio since the business was created in 2004.

Timothy Armstrong, Managing Director
A more recent addition to Roark's masthead, Armstrong joined the firm in 2015 after working as the head of the retail and consumer vertical for H.I.G. Capital's middle-market fund. Armstrong has more than two decades of experience with retail and consumer investing, having also worked in the space at Apax Partners and Saunders Karp & Megrue.
Industry/Geography
The B2B and B2C sectors are popular throughout the realm of private equity, but Roark is more focused on them than most. Dating back to 2001, more than 92% of the firm's overall investments have occurred in one of these two spaces, according to PitchBook data, with 50% qualifying as B2C and a tick above 42% registering as B2B. The firm has completed no more than three deals in any other sector.
Narrowing in reveals a clearer picture. Nearly 36% of the firm's transactions since 2001 have been concentrated in the B2B commercial services industry group, while its B2C deals have been a bit more diverse. The restaurants, hotels and leisure sector accounts for more than 22% of all Roark activity dating back to the start of 2001, while retail (11%) is the only other industry to command a double-digit share.
As perhaps makes sense for a firm with a specific focus on franchise-based businesses, the majority of Roark's dealmaking activity occurs in the US—about 82% dating back to 2001. Almost all the rest of Roark's investments have occurred in Canada, with just one—a 2014 add-on of LED Hut conducted along with portfolio company Batteries Plus—taking place in Europe.
Within the US, Roark also displays a clear geographic preference. The Atlanta-based firm likes to invest in its own backyard, with more than 32% of US activity since the start of 2001 occurring in the Southeast: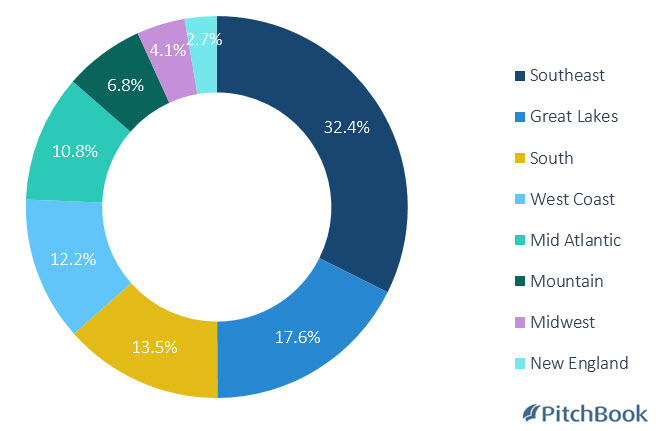 Fund Performance
Roark has raised four flagship buyout funds, with the size of the vehicles growing steadily with each new incarnation. One impetus for that, surely, was the success of the firm's second fund, which currently sits in the top quartile of its peer benchmark, per PitchBook data.
Here's a closer look at that vehicle's performance, along with the firm's two more-recent efforts. While the early returns on Roark's latest fund aren't overly promising thus far, they should be taken with a hefty chunk of salt—the firm has yet to finalize a single exit from the fund:
Roark deployed its Fund II to back a number of notable food and restaurant businesses, including Arby's, Wingstop and Atkins Nutritionals. Some of the vehicle's notable exits, though, occurred in very different sectors, including waste manager GFL Environmental and environmental service provider Quala.
Key Buyouts

Roark's most notable buyout of recent months seems clear. Last September, the firm acquired sandwich seller Jimmy John's for a reported $2.3 billion, adding another big-name food business to its portfolio. Roark retained founder Jimmy John Liautaud and the rest of the company's existing leadership, which had shepherded the business to fivefold growth during the previous decade.
Another significant buyout was Roark's purchase of Driven Brands for $637 million in 2015. The deal was in line with the firm's usual strategy: The company is a franchisor of automotive brands including Maaco and Meineke Car Care Centers. In the years since, Roark has used Driven Brands to execute a number of auto add-ons, including deals for Express Lube and Take 5 Oil Change.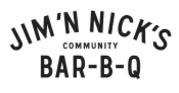 So far in 2017, Roark has completed just one acquisition, but another is in the works. In July, the firm purchased a majority stake in Jim 'N Nick's Bar-B-Q, the operator of a chain of 37 restaurants concentrated in the US Southeast. In August, Roark unveiled another deal—and a rare one, based on its location—when it agreed to buy International Car Wash Group in an SBO from TDR Capital that was funded by $725 million in debt. The company operates about 900 car wash facilities, primarily in Europe.
Key Exits
More than many of its private equity peers, Roark makes investments and holds onto them. The firm has completed only 12 exits throughout its existence, including just two between 2001 and 2010. Last year brought an uptick, however, as the firm finalized five exits.

One of those was the sale of a 23.6% stake in Wingstop, a chicken-wing restaurant chain that Roark had taken public via an IPO in 2015. Roark had been gradually selling off its interest in the intervening months—and seemingly for a nice profit. While Wingstop went public at an initial $19 share price, the company's stock was trading above $26 at the time of Roark's full exit. The firm first backed Wingstop in 2010.
Roark finalized another notable exit last August, when it sold Quala to Advent International in an SBO. Quala, which Roark had backed since 2012, is a provider of cleaning services for tank trailers and other bulk containers operating a network of more than 60 locations in the US and Canada.
The deal shows the true flexibility of Roark's investment model. While fast food may be the first thing that comes to mind when you think of franchise businesses, the firm targets companies applying the same strategy across any number of sectors—cleaning services included.
Check out our previous Investor Spotlights on
ABRY Partners
,
Providence Equity Partners
,
Audax Group
,
Vista Equity Partners
,
Ardian
and
Thoma Bravo
.
Note: All of the data for this article was sourced from The PitchBook Platform. Contact us today to learn how our core product can help your business.