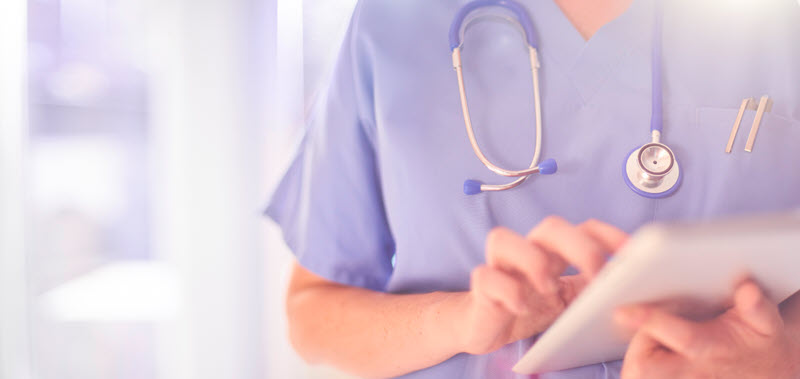 Less than two weeks after lining up
the biggest PE-backed software deal
since the recession,
KKR
has announced an even larger takeover. The firm has agreed to purchase
Envision Healthcare
, a provider of physician services in the US that experienced a stock-price tumble last year, for $5.5 billion in cash, with the deal valued at $9.9 billion including debt.
The buyout is one of the largest KKR has agreed to or completed so far this decade—and both of the other top contenders have occurred in the past six months. In the final days of May, the firm agreed to buy business software developer
BMC Software
for a reported $8.5 billion. And last December, KKR signed a pact to acquire the
Unilever
spreads business for €6.8 billion (about $8 billion at the current conversion rate).
It's also the second time KKR and Envision have linked up on a major deal. Last August, the firm and portfolio company
Air Medical Group
agreed to buy
American Medical Response
from Envision in an add-on valued at $2.4 billion.
In multiple arenas, the past year has been one of transformation at KKR. Last month, the pioneering buyout shop announced its intent to convert
from a partnership to a corporation
, capitalizing on recent US tax reform. And last summer, the firm announced the appointment of Joe Bae and Scott Nuttall
as co-presidents and co-COOs
, taking over leadership of day-to-day operations from firm founders Henry Kravis and George Roberts.
The price for Envision of $46 per share represents a 5% premium to the healthcare company's closing stock price last Friday but a 32% premium to last November 1, the day after it announced a strategic review. The Nashville-based company's share price has been on a roller coaster for the past 12 months. Envision (NYSE: EVHC) was trading well above $60 per share for several weeks last summer, but that number slid to the $40 range by the fall thanks to a number of challenges—including two hurricanes. It plunged to below $25 per share after Envision announced its strategic review and has been slowly climbing back up since then.
The transaction price represents a 10.9x multiple on the company's adjusted EBITDA over the trailing 12 months.
Several other firms had reportedly explored bids for Envision, including buyout heavyweights
The Carlyle Group
and
TPG Capital
. Their interest—as well as KKR's recent increase in big-money acquisitions—is indicative of the ongoing uptick in private equity's pursuit of mega-deals.
Investors have already completed six PE investments this year
worth $5 billion or more
in the US, Canada and Europe, according to the PitchBook Platform. That's a bit off the pace from last year's total of 15, but it's already more than were executed in four out of the six full years between 2009 and 2014. The stunning total of 30 deals worth $5 billion or more that were completed in 2007 is still far out of reach. But there's a clear overall trend of those transactions growing more frequent over the last decade: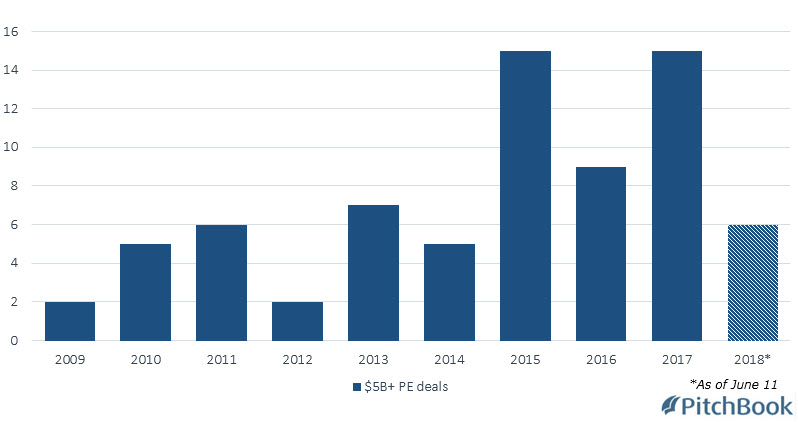 And considering the amount of fresh capital buyout firms are raising, those numbers seem unlikely to decline anytime soon. KKR, for instance, closed its latest Americas fund on $13.9 billion last year, and Carlyle is said to be approaching an $18.5 billion hard cap for its latest effort.
Related read: Meet the $10B buyout fund club