KKR
has made a voluntary public tender offer to
Axel Springer
's minority shareholders for a deal that would put an equity value of around €6.8 billion (about $7.7 billion) on the German media company. The buyout investor is offering €63 per share, representing a 31.5% premium on the company's share price during the past three months.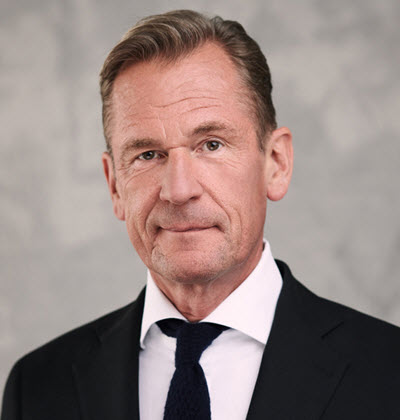 Friede Springer, the widow of the company's founder, controls 42.6% of the shares, while CEO Mathias Döpfner (pictured), holds a 2.8% stake; they have both agreed to retain their shareholdings. The Berlin-based company's executive board and supervisory board support the offer and intend to recommend shareholders to accept it, with an acceptance threshold of 20%.
Founded one year after the end of World War II, Axel Springer runs news, classifieds and marketing operations in more than 40 countries and employs in excess of 16,000 people. In recent years, it has undergone a period of digital transformation. The publisher acquired financial news website
Business Insider
for $450 million in 2015 and one year later it acquired
eMarketer
for $242 million. Just this month it increased its holding in British online real estate platform
Purplebricks
.
The strategic shift toward digital saw revenue swell to €3.2 billion in 2018, a 4.1% increase from the previous year, with digital activities now accounting for 73.8% of the company's total revenue.
Deal rationale
Not only does the transaction appear to make strategic sense, but it is also timed opportunistically with the momentum of the online classifieds space.
Hellman & Friedman
and
Blackstone
tried (and failed) to takeover
Scout24
for €5.7 billion last month and there have been persistent rumors that
eBay
's classifieds business may be up for grabs.
KKR has pledged to stay invested for at least five years and it has been reported that Springer and Döpfner want to de-list the firm following its share price slide over the past year. Taking the company private would allow the duo to grow the business without the pressure of reporting quarterly results.
The buyout firm's investment would create the necessary headroom for a long-term strategy that could see organic investments combined with add-on acquisitions. In taking Axel Springer private, KKR could use the experience it gathered during its acquisition of German broadcasting powerhouse
ProSiebenSat 1
in 2007 alongside
Permira
; the firms successfully restructured parts of the business before selling it in 2014. KKR also entered a music rights joint venture with one of the world's largest publishing houses, North Rhine-Westphalia-based
Bertelsmann
in 2009, selling its stake back to the company four years later. It's therefore no stretch to imagine the firm is bidding on splitting up some of Axel Springer's businesses before listing shares of the restructured company for a handsome profit in the future.
Stock in Axel Springer (FRA: SPR) closed up nearly 12% on Wednesday.
Images courtesy of Axel Springer