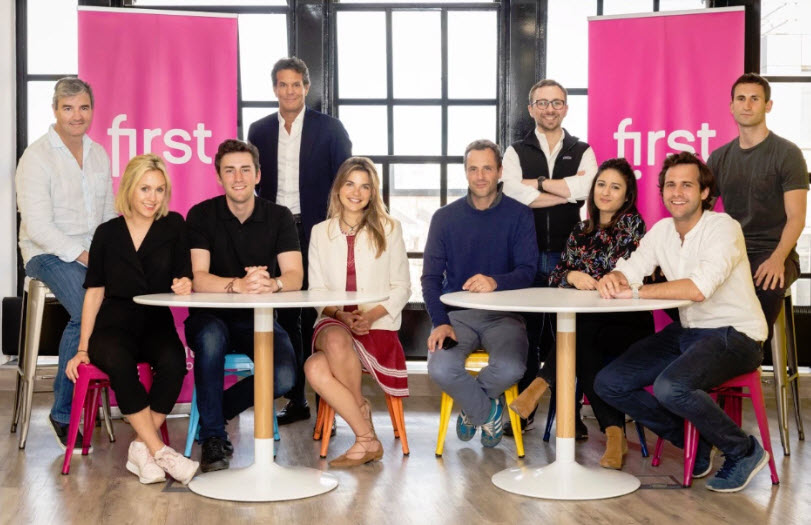 The firstminute capital team
Conventional wisdom suggests that seed stage investing is mainly driven by familiarity, with VCs tending to back companies in regions and/or verticals they know well. This narrative makes sense given how difficult it is to not only find a startup that has come up with an idea that solves a problem, but also nurture and support that company in getting a business off the ground.
But not everybody plays by the same rule book—or believes that the rule book makes any sense to begin with. Instead, some of the newer entrants to the VC space are viewing seed investing through a different lens and casting their nets wider when looking for founders to back.
Tearing up the rule book
One of these firms is
firstminute capital
, a London-based pan-European seed fund, which was launched in 2016 by serial entrepreneur Brent Hoberman and Spencer Crawley, with both acting as general partners.
The
lastminute.com
co-founder Hoberman teamed up with Crawley—a former
Goldman Sachs
banker who began his career in fixed income and currencies before helping to get the GS spin-out
DMC Partners
off the ground—and Henry Lane-Fox, who acts as a partner. Lane-Fox helped lastminute.com develop into the travel giant it became when it was sold to Sabre for $1.1 billion in 2005 and is also a co-founder and CEO of
Founders Factory
.
The firm's fund, a $100 million vehicle, has made 30 investments to date, with 70% focused on Europe, including Israel, and the remaining 30% going toward US-based startups.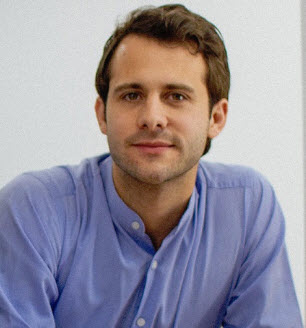 "We started out wanting to be a highly opportunistic early-stage fund that could back the best founders, regardless of where they are based," Crawley (pictured) told PitchBook.
But it is not only geography that is not as relevant as with other investors—firstminute is equally sector agnostic too, backing companies that develop self-driving car technology, emerging ecommerce players or even enterprise blockchain startups.
The slightly unusual setup stems in part from its unique mix of backers. Besides Niklas Zennstrom's
Atomico
, which was the fund's first investor, the business is now backed by 30 unicorn founders from the US and Europe.
Turbocharging seed
"Our goal was to bring together a group of unique people who could help us with not only seeing interesting things, but also sense-check ideas we are looking at due to them being domain experts or having a certain geographical reach," said Crawley. "But above all, we were looking for the capability to connect the founders we back with individuals who have started and successfully scaled businesses, or CEOs who are running global companies, or relevant family offices that have unique insights about a particular sector due to some of their business and industrial holdings.
"So that was our vision: Let's put together a group that can turbocharge seed in Europe."
This approach has led to investments in companies such as
Klang
, the German games developer; Israeli cyber security startup
CyberMDX
, which firstminute backed last year; and US biotech
VitroLabs
.
Looking stateside
VitroLabs, alongside two other firstminute US investments—financial education platform provider Harness Wealth and Block Renovation, which provides a platform that combines design and construction labor costs, as well as fixtures and materials, into a renovation package—underscore the investor's ambition to participate in US deals.
Asked if there was ever a sense of the firm preying on someone else's space, Crawley said that he has been pleasantly surprised with how well-received firstminute has been: "We knew things might be difficult initially in the US, given the sophistication of the investors and how saturated the market is. But we also believed we would have a chance and have put massive amounts of effort into getting this right."
Crawley thinks a number of factors are at play here and is convinced the firm is being perceived as a valuable partner and co-investor with a transatlantic perspective.
"We are not actually seen as competitors, but rather as complementary since we bring something to the table US funds may not have but, in some cases, might value," he explained. "A number of players in the US recognize and appreciate that having a European partner adds a layer of perspective that can be meaningful and that we can offer insights around European consumers, corporates, markets and regulators."
Backed by unicorn founders
Unlocking Europe for non-European players and providing expertise comes a lot easier when you are able to tap into an almost-unrivaled network of highly successful individuals with deep pockets and wisdom at their fingertips.
"The way we work with our backers and how they support us varies," Crawley said. "There are some of our investors who are absolutely swamped with whatever they are doing and receive tons of decks which they just want to send our way and let us deal with. There are also some who run their own venture funds and might refer a founder to us because they would see us as a strategic partner. Then there are some very active angels who will send things that they have performed diligence on, coming as curated deal flow. All of that comes into play.
"It's obviously a delicate balance, and you don't want to spam your backers. But when you create the right connections, it has proven to work nicely."
A delicate commodity
Investing at all stages comes with its own unique challenges, but backing companies at the seed stage adds an extra layer of trust, to an extent.
Crawley acknowledged this: "As a generalist you are looking to grasp many sectors and take a view on the product, the timing and the market size. Above all, you are also taking a subjective view on the founder's ability, authenticity, drive and capability of attracting the best people to come and work for them. Personally, I think getting seed right is incredibly hard."
But then, the greater the risk, the greater the potential rewards.
"To an extent, a different level of trust is required," he added. "It is incredibly hard what these founders are trying to do, in a sense defying gravity and getting a venture off the ground, so the empathy has to be really strong between a seed investor and a founder. I think when these things go right, there is perhaps an extra level of trust that develops early, given the rawness of seed-stage businesses and the inevitable setbacks that founders have to confront as they start to scale."
Related read: How Blossom Capital plans to help Europe's startups reach full bloom