How Blossom Capital plans to help Europe's startups reach full bloom
September 24, 2018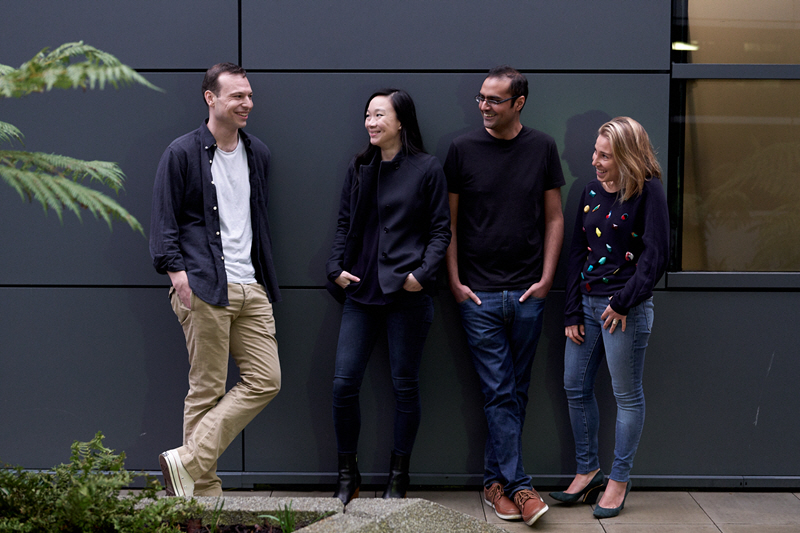 Six years makes a hell of a difference in venture capital terms.
For an entrepreneur, it can mean founding, receiving investment in and building a tech giant—and even going public. For an investor, it can mean sourcing, analysing, backing and exiting a startup over the same period.
For Ophelia Brown, the co-founder of
Blossom Capital
, it means going from starting your career in venture to being at the forefront of the next generation of European VC.
"Five years ago, the best entrepreneurs would have left for the Valley, because they believed that's where the best capital was," she told PitchBook. "But talent is now so strong in Europe, across engineering, product and design, that they can hire at least their first 50 employees through their own networks and build here, and not necessarily need to move to the US.
"But what they still want is the same kind of ambitious capital and expertise."
Setting up for success
Having emerged earlier this year, London-based Blossom is reportedly targeting $100 million for its debut, and the firm boasts a wealth of experience among its founders.
As well as Brown, who started her career at
Goldman Sachs
before moving into VC with
Index Ventures
and
LocalGlobe
, Blossom's partnership comprises
Deliveroo
CTO Mike Hudack; Candice Lo, who led
Uber
's launch in China; and Imran Ghory, a tech and venture veteran whom Brown knew from Index.
"We spent a lot of time thinking about trying to build a tier-one European fund from the outset, and what would be the best approach in doing that—trying to match the entrepreneurs and give them the capital that they need," she said.
For Blossom and Brown, that current need in Europe is distinct, particularly as the continent's seed-stage ecosystem has started to flourish. The emergence of specialist early-stage funds such as
Backed
,
Connect Ventures
,
LocalGlobe
,
Point Nine
and
Kindred Capital
—which raised
an £80 million seed fund
earlier this year—has helped establish this ecosystem. A growing angel base of ex-entrepreneurs has also fueled initial deals.
"Seeing all these great entrepreneurs coming to market for their Series A who couldn't find the partners and capital they wanted," said Brown, "we realised that there's a clear gap for another fund."
Going for growth
Establishing Blossom as a Series A specialist positions it at the point where startups are usually gearing up for growth.
"We saw a real gap in terms of bringing people in who have both investment acumen as well as operational expertise, deep product and technical expertise to help companies build at an early stage," Brown explained. "Where we see that gap is the Series A, where teams are thinking about product expansion, internationalisation and laying those solid foundations for building companies that are going to become global leaders."
Blossom's primary focus is on ambition, vision and execution. Its portfolio includes online rentals platform
Fat Llama
, travel technology startup Duffel, and AI and deep learning infrastructure specialist
Spell
. "We really want to understand how [the founders] see their market evolving over the next 10 years, and why they can create a company beyond $20 billion in value," Brown said.
"With that in mind, we look at how teams plan to grow their business–both in terms of product and geography. We avoid markets where it is highly fragmented and takes a lot of time to build and scale products."
Quality over quantity
Not only is speed of the essence for Blossom, but so is concentration. The firm plans to make only five investments per year, much fewer than traditional venture capital firms.
In practice, this approach enables Blossom's team to be entirely accessible to its portfolio companies. "We take the approach that it's all four partners for every investment," she said. "It's about working side-by-side with the founders and management rather than it being one partner at a fund working with one company in a kind of silo. That's how we believe we can maximise the value we're bringing."
Yet venture is a boom-and-bust industry by definition; for every Deliveroo and Uber, there are hundreds if not thousands of startups that make it to the Series A stage and then stall. With that, focusing solely on five companies per year appears to be a risky move in terms of having decent odds to scale a business to a multibillion-dollar valuation.
"You don't want your startups to be burning cash or adding headcount without any meaningful thought of where the company's going," agreed Brown. "We're focused on helping our teams lay the foundations, like, how do you think about acquisition in terms of earned or free at the beginning stages to build an organic user base that's going to drive your initial growth? Where are the leverage points in the business to accelerate growth? We don't believe in mindlessly spending dollars on Facebook marketing to buy revenue; that's not sustainable growth."
A team effort
For Brown, that's where Blossom's core team and its diverse skill set becomes their advantage. As Deliveroo's CTO, Hudack has immense experience in recruiting engineers who can build big businesses. Lo launched Uber across 65 cities in Asia, taking each of them to a 60 million-ride run rate. And Ghory's data science background helps companies ensure that KPIs are being accurately measured and represent reality.
"We're extremely passionate about what we do and what our founders are building. We want to contribute as much as we can to them given our experiences," said Brown. "It's more than just capital provision at this stage. It's nuanced for each sector, but there are the same growing pains."
For the Blossom partners, working alongside founders is borne out of an understanding of what entrepreneurs go through, as well as a desire to scale companies up fast.
"All of us have founded our own things," Brown explained. "We understand the excitement and rewards of entrepreneurship, but also the pain and hardship of it. It gives us an emotional quotient when we're coming into an investment, an understanding of what the team really need."
Getting to work
For Brown, Blossom marks the next step for European venture. Spells at Index and LocalGlobe have given her marked experience in early-stage deals, which she believes will stand her new firm in good stead—particularly at a stage in a startup's lifecycle where she can help fuel growth. "To be a good Series A investor, you need to be a good seed investor; you have to understand the journey from seed to raising a good A," she explained. "And to be a good seed investor, you need to be a good A investor because you have to understand what it is you're trying to get to."
"I've had the opportunity to learn from some of the best investors and founders in the world, and I'm grateful to everyone I've worked with who have afforded me the experience needed to start Blossom. I think it comes to personal enjoyment in the end, of where you want to spend time. And what I found is that the Series A is where you can roll up your sleeves and contribute in a meaningfully valuable way to entrepreneurs."