Gaming
Microsoft bets $7.5B on Bethesda in latest pandemic boost to video game valuations
September 21, 2020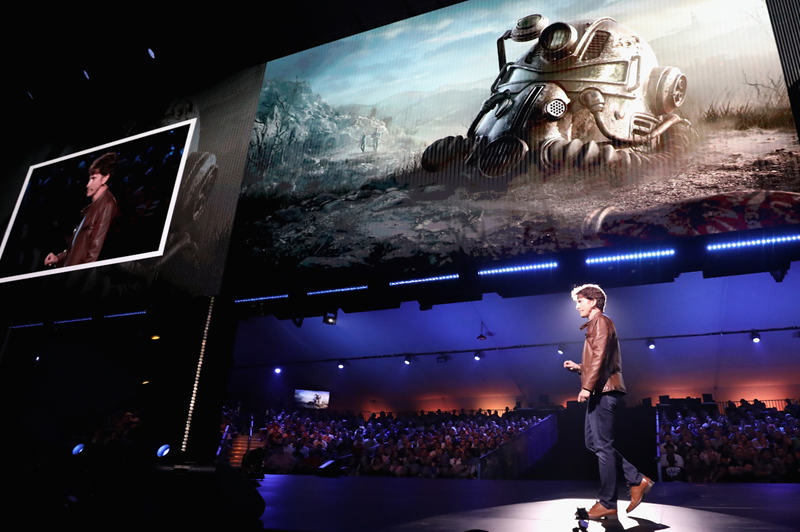 Microsoft
has agreed to pay $7.5 billion for
ZeniMax Media
, the parent of acclaimed video game developer Bethesda Softworks. The deal will help the tech giant secure a steady pipeline of best-selling games for the next generation of its Xbox consoles, and it marks the latest sign of how interest in video games has surged during the pandemic.
Faced with lockdowns and social distancing, consumers spent more than $6.6 billion in the video game sector during the first half of 2020, according to market research firm NPD Group. That's up 19% since H1 2019. And investors are taking note, furnishing some of the leaders in the space with lofty new valuations.
Epic Games
, the developer of Unreal Engine, a popular game creation platform, raised funding in August at a reported $17.3 billion valuation, while rival
Unity Software
went public last week at an initial $13.7 billion valuation.
Smaller players in the gaming space have also been stocking up. On Monday, Playco, the Tokyo-based developer of a web-based gaming platform, raised a $100 million Series A round at a $1 billion valuation from investors including
Sequoia
and Will Smith's
Dreamers VC
. Last week, Bloomberg reported that mobile gaming company
Scopely
was in talks to raise new funding at a $3 billion valuation, up from a reported $1.7 billion valuation earlier this year.
Bethesda, which is based in Maryland, publishes some of the most popular video game franchises of all time, including "The Elder Scrolls" and "Fallout," the two of which have combined to sell nearly 100 million copies, according to various reports. The company received $450 million in backing from
Providence Equity Partners
between 2007 and 2010. Providence is currently the company's only institutional backer, and the firm is set to log a six-fold return on its investment with the exit to Microsoft, according to a person familiar with the transaction.
At $7.5 billion, the ZeniMax deal will tie Microsoft's 2018 takeover of
GitHub
as its fourth-largest acquisition ever, according to PitchBook data, surpassed only by its purchases of
LinkedIn
,
Skype
and
Nokia's mobile phone business
. Microsoft's most notable previous deal in the video game space was its $2.5 billion acquisition of Minecraft in 2014.
Earlier this month, Microsoft announced a November launch for its Xbox Series X and the lower-priced Xbox Series S, which will compete with
Sony
's PlayStation 5 for supremacy in the next generation of gaming consoles. Bethesda currently has two games marked for exclusive release on the PlayStation 5 and PC; Bloomberg reported that those agreements will remain in place despite Microsoft's acquisition.