Politics
Top PE lobbying group pauses its political donations after Capitol riot
January 13, 2021
View comments

(2)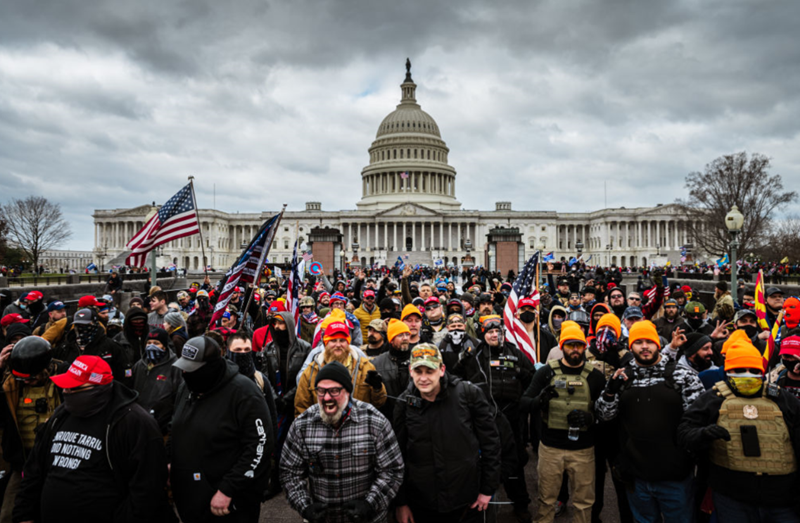 The American Investment Council, a lobbying group for the private equity industry, is pausing political donations after rioters supporting President Trump broke into the US Capitol last week and terrorized lawmakers during a rally to protest the results of the presidential election.
It is an unprecedented move for the AIC, a Washington-based trade group that launched in 2007 with backing from the biggest names in PE, including
Blackstone
,
KKR
and
The Carlyle Group
. The AIC has since donated millions to candidates through its political action committee, with donations heavily favoring Republicans, according to OpenSecrets.org.
"Our country faces enormous health, economic, and social challenges that take precedence over politics," an AIC spokesperson said in a statement.
Another major name in PE is taking a different approach to politics. Glenn Youngkin, who stepped down last year from his position as co-CEO of Carlyle, is preparing to run for governor of Virginia as a Republican in the state's 2021 election, his campaign manager told The Washington Post this week. At the time of his resignation, Youngkin said he planned to pursue opportunities in public service.
A growing number of US companies and financial institutions have pulled financial support for Trump, Sens. Josh Hawley (R-Mo.) and Ted Cruz (R-Texas), and other members of Congress who voted against certifying the results of November's presidential election.
The National Venture Capital Association on Wednesday said its political action committee, Venture PAC, is also pausing contributions to lawmakers who opposed the certification. "We are continuing conversations with our members and leaders in the industry, including those who contribute to the VenturePAC, to hear their feedback as we consider future Venture PAC contributions," a spokesman for the group said in an email.
Major names including
Airbnb
,
Amazon
and
Comcast
have suspended political contributions to Republicans who opposed certifying the votes. The AIC and many others within the financial world have opted to suspend all donations regardless of party.
During the 2019-2020 election cycle, the AIC's PAC donated $237,000 to federal candidates, with roughly 65% going to Republican candidates and 35% going to Democrats, according to data from OpenSecrets.org. The PAC made its biggest donation ($15,000) to Sen. David Perdue (R-Ga.), who lost his seat to Jon Ossoff in a runoff election earlier this month.
Overall, the PAC made modest contributions to 12 senators, with Steve Daines (R-Mont.), receiving $10,000 and Majority Leader Mitch McConnell (R-Ky.) pulling in $7,500. Susan Collins (R-Maine), Kelly Loeffler (R-Ga.) and a handful of others each received $5,000.
Some private equity leaders have directly criticized the riot at the Capitol. That includes Blackstone CEO Stephen Schwarzman, who previously served on Trump's economic advisory council and has been
among the outgoing president's biggest financial backers
even as other business leaders distanced themselves from Trump's divisive rhetoric.
"The insurrection that followed the president's remarks is appalling and an affront to the democratic values we hold dear as Americans," Schwarzman said last week in a statement. "I am shocked and horrified by this mob's attempt to undermine our Constitution. As I said in November, the outcome of the election is very clear and there must be a peaceful transition of power."
Kewsong Lee, who has been sole CEO of Carlyle since Youngkin stepped down last year, also spoke out against the riot. Based in Washington, Carlyle has developed deep political connections over the years. Former President George H.W. Bush was once a senior adviser to the firm, and former Secretary of Defense Frank Carlucci was senior chairman. Current Federal Reserve chairman Jerome Powell, meanwhile, was a partner at Carlyle from 1997 to 2005.
"I condemn the chaos and unlawful behavior," Lee said in a statement. "It is deeply unsettling after the contentious and bitter election process which put tremendous strain on all of us. Our country is better than this and deserves better than this."