Food & Beverage
Recipe for disaster: The meteoric rise and ongoing demise of Blue Apron
September 10, 2019
View comments

(14)
There was a time when it really did seem like the next big thing. That's easy to forget now, after all the losses and the layoffs. After the steadily shrinking customer base and the stock price that became locked in an inescapable tailspin. After an entire emergent industry went from red hot to ice cold. But it's worth remembering.
Today,
Blue Apron
is a cautionary tale. Yet as recently as four years ago, some of the biggest investors in Silicon Valley thought the company had a chance to change the world.
In retrospect, the peak may have been June 2015, when Blue Apron pulled in $135 million in venture funding at a $2 billion valuation from names like
Bessemer Venture Partners
and
First Round Capital
. The latest low point came this June, when Blue Apron was forced to conduct a reverse stock split in order to lift its share price above $1 and avoid being kicked off the NYSE. The downward spiral has continued in the ensuing months, with Blue Apron's market cap sinking at one point below $100 million.
What happened? It's a question without a simple answer. It's also one worth asking. (We tried asking Blue Apron; the company didn't respond to an email seeking comment for this story). Not every VC bet pays off, of course. But Blue Apron seems to be in the midst of crashing and burning with a blinding brilliance rarely seen.
Not long ago, it was a well-funded startup that wanted to disrupt one of the biggest industries imaginable, a company defined by its lofty ambitions, rapid growth and rampant hype. Now, the narrative has turned to rising costs, plunging stock, a saturated market and massive losses, a saga of flying too close to the sun. And it all began seven years ago, with a former VC, a software developer and a Pilates pro packed into a tiny kitchen in Queens.
The good old days
Blue Apron was founded in New York in 2012 by Matt Salzberg, Ilia Papas and Matt Wadiak, three young men who followed three very different entrepreneurial paths. Salzberg was a former investor at both
Blackstone
and Bessemer Venture Partners, as well as a graduate of Harvard Business School. Papas had spent more than a decade working in software. And Wadiak was a trained chef who more recently had passed the time as the proprietor of a Pilates studio.
There are differing versions of how Blue Apron came to be, as the writer Alex Konrad detailed in a
Forbes cover story
on the company back in 2015. Salzberg and Papas first raised seed funding for a different idea, a crowdfunding platform for scientists, but quickly realized a pivot was in order. As the two co-founders told it to Konrad, they settled on meal kits after Papas spent hours hunting down the ingredients for and preparing a steak dinner and—in classic startup fashion—realized there must be a better way. The original name for the business was Part & Parsley.
At the very same time, and in the very same city, two other HBS alumni were getting a very similar idea off the ground. First, Josh Hix and Nick Taranto called their meal-kit startup DineIn Fresh; before long, they changed the name to
Plated
. The leaders of both Blue Apron and Plated say they were inspired by a Swedish company called
Linas Matkasse
that pioneered the idea of packaging up finely tuned ingredients and shipping them off for customers to prepare in the comfort of their own kitchens.
But Forbes posited a different idea: That both were instead inspired by
HelloFresh
, the
Rocket Internet
-backed upstart that started selling its meal kits in Europe the year prior, in 2011. One piece of evidence the magazine points to is the similarity between slogans displayed on the three companies' sites back in 2012; "Discover the joy of cooking," read HelloFresh's homepage, while Plated proposed that visitors "Discover a better way to cook" and Blue Apron offered the chance to "Discover incredible recipes." Another possible indication is that, on its original site, DineIn Fresh literally referred to itself as HelloFresh in two separate locations.
Coincidence or not, it wasn't long before Blue Apron was up and running. In the early days, Salzberg, Papas and Wadiak packed up and shipped off the company's meal kits themselves, reportedly operating out of a rented commercial kitchen in an industrial neighborhood in Queens. After positive initial reception, the company began to quickly gain traction and expand. In February 2013, Blue Apron raised $3 million in VC funding from Bessemer, First Round and other backers at a $9 million valuation. Six months later, it pulled in $5 million more at a $30 million valuation. And in April 2014, it collected $50 million at a $500 million valuation, marking a step-up of nearly 17x in the span of eight months.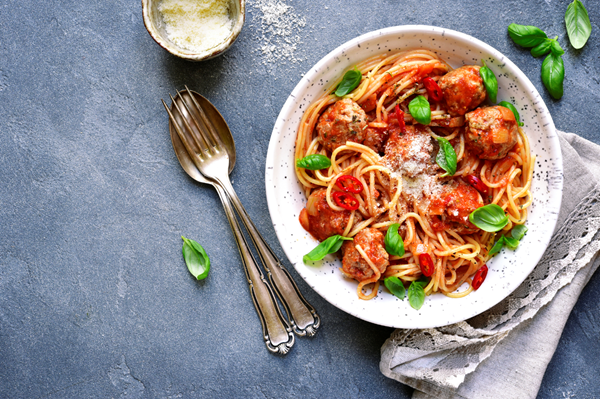 With its bank account well-stocked, Blue Apron embarked on a period of booming growth. In 2014, it had $77.8 million in net revenue and total operating expenses of $108.6 million, with $14 million in marketing expenses to attract new customers, according to the company's 2017 IPO filing. By 2016, those numbers had skyrocketed to $795.4 million in revenue, $850.2 million in expenses and $144.1 million in marketing costs. Blue Apron quintupled the size of its workforce, to more than 5,000. And while the company was still losing money, in the strange world of unicorn economics, it was a relatively manageable amount: a net loss of $30.8 million in 2014 increased to about $54.9 million by 2016.
It was in the middle of that run, in June 2015, that Blue Apron raised its final round of VC backing, reaching a $2 billion valuation with a $135 million funding.
Meal-kit madness
Blue Apron was far from the only meal-kit company that burst onto the scene during the middle half of the decade. Along with HelloFresh and Plated, names like
Sun Basket
and
Home Chef
began establishing footholds in the space, eager to capitalize on what some saw as a widespread shift toward a more subscription-focused economy. What startups like
Harry's
and
Stitch Fix
did for razors and clothes, the thinking went, this new class of companies could do for healthy meals.
Venture investors certainly bought in. During 2011, just one meal-kit company raised VC backing anywhere in the world, according to PitchBook data. In 2015, venture firms made 16 investments in the space worth a total of more than $440 million, as investors placed their bets on which upstarts might come to dominate the nascent sector:
The revenue was coming in. It was nearly impossible to listen to a podcast without hearing an advertisement for one meal-kit service or another. But even then, at the height of the craze, there were reasons to be skeptical about the business model's long-term prospects.
As evidenced by Blue Apron's rapidly escalating marketing costs, it can be expensive to attract new customers. And once you do bring customers in, it's difficult to retain them. In 2017, an assistant professor of marketing at Emory University named Daniel McCarthy estimated that 72% of Blue Apron users canceled their subscriptions within the first six months.
One explanation is that there were so many competitors offering deals to new customers that meal-kit fans could simply jump around from one service to the next. Another, perhaps simpler hypothesis is that the idea of meal-kit services was more appealing to consumers in theory than in reality. Prospective chefs might like to think that the only thing stopping them from whipping up culinary delights is the lack of easy access to properly packaged ingredients. But sometimes, you realize you just don't like to cook.
There's also the potential for issues in a meal-kit supply chain. Ingredients must go from farm to fulfillment center. Then they must be packaged, often in refrigerated boxes. And the right ingredients need to go in the right boxes every time—it might only take one poorly packaged meal for a customer to cancel. Then the boxes must travel (quickly) out to their destinations, and the integrity of those boxes must be maintained. One punctured piece of cardboard could mean the chicken filets inside are spending hours at higher-than-intended temperatures. You get the idea.
Add it all up, and you get a capital-intensive industry where companies must be well-funded to pay for all that food, all those customers and all that shipping.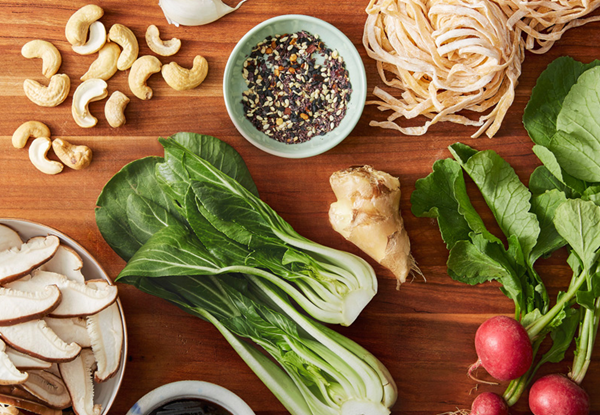 And if those weren't enough different headwinds to battle, there was of course all the competition. Blue Apron was the most well-funded of the bunch, but Sun Basket, HelloFresh, Plated and the rest were combining to raise hundreds of millions from VCs to finance their efforts. It's a lot easier to undercut your rivals' prices when you have access to what seemed at the time like nearly limitless amounts of outside capital.
Perhaps venture firms realized they'd overplayed their hand. Both the number of VC deals and the amount of total VC funding given to meal-kit startups declined in 2016, according to PitchBook data. It declined again in 2017. Suddenly, the once-glitzy industry wasn't gleaming quite so brightly.
The beginning of the end
By 2017, with funding for the space beginning to dry up, most of the biggest meal-kit delivery startups were searching for an exit. For Blue Apron, that meant filing for an IPO in June of that year, with initial plans to sell 30 million shares for between $15 and $17 apiece. Almost immediately, things began to go south. Two weeks after the filing dropped,
Amazon
announced plans to acquire
Whole Foods
in a mega-deal that immediately shook the food and grocery industry; if Amazon was going to go all in on the sector, it would likely be bad news for any up-and-comers trying to carve out a niche.
There were of course other reasons investors were skeptical, including major questions about Blue Apron's path to profitability. But skeptical they were. In response, shortly before the listing, Blue Apron drastically reduced its expected price range down to just $10 to $11 per share. When the company finally did list on the NYSE in late June, it priced at $10, raising $300 million and establishing a valuation lower than the $2 billion VC-backed figure from two years prior.
A few months later, in November 2017, HelloFresh conducted an IPO of its own in Germany; like Blue Apron, the listing came at a lower valuation than the company's final round of VC backing. Around the same time, Plated opted for a different kind of exit: It sold itself to
Albertsons
for a reported $200 million, uniting with an established grocer with a more finely tuned supply chain that might be better equipped than a startup to package and ship huge amounts of food at scale.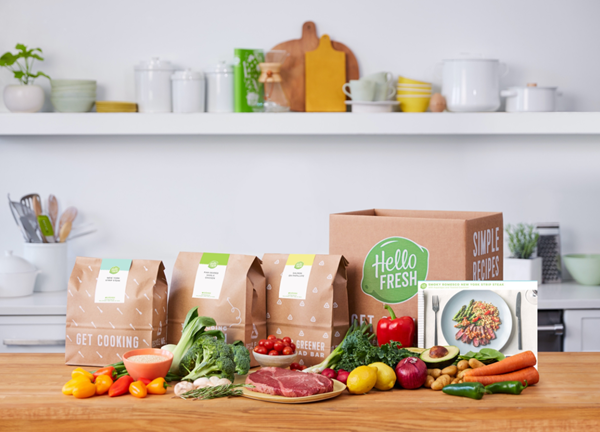 Two other meal-delivery startups also reached the end of the line in 2017:
Maple
, which had been valued at $115 million by VCs, sold itself to
Deliveroo
, connecting meal-kit deliveries with restaurant deliveries. And a startup called
Sprig
called it quits, going out of business about two years after raising $45 million from VCs at a $169 million valuation.
The trend continued in 2018. That June, Home Chef followed in Plated's footsteps and sold itself to a retail giant, inking a sale to Kroger worth at least $200 million, and potentially up to $700 million based on sales milestones. And the next month,
Chef'd
ceased operations and sold its assets to True Food Innovations, a larger foodtech company with meal kits of its own. All in all, in the span of about a year, seven companies in the space experienced major ownership changes.
Sun Basket is perhaps the biggest company in the sector still playing the VC game: It raised $30 million in new funding this May. That ranks among the 15 biggest venture investments ever in a meal-kit delivery startup, per PitchBook data:
The Blue Apron IPO aftermath
From the outset, analysts and journalists were using words like "disastrous" and "insipid" to describe Blue Apron's IPO. In their first month and a half of trading, shares in the company were down nearly 50%. And while there were a few brief periods of optimism in the next few months, the ensuing two years have largely been one long, steady decline to the bottom.
It was potentially a sign of things to come when the company's founders started heading for the exits. Matt Wadiak, Blue Apron's original chef, stepped down as COO less than a month after the business went public, shifting to a senior advisory role. Four months later, in November 2017, Matt Salzberg followed suit, resigning as CEO. That move came not long after Blue Apron conducted hundreds of layoffs in an ill-fated effort to get closer to profitability.
At the time of Salzberg's departure, Blue Apron's stock hovered at around $3 per share; a little more than a year later, in December 2018 (after another round of layoffs), it dipped below $1 for the first time, ignominious territory for a business that was once the talk of Silicon Valley.
This May, the NYSE informed Blue Apron that the company's stock was trading at such a low price that it was in danger of being de-listed. In response, a month later, Blue Apron announced a 1-for-15 reverse stock split, reducing the quantity of the company's Class A shares from about 100 million to 6.7 million. It's a move that's typically taken by public investors as a sign of distress, and that was certainly the case here. Blue Apron's stock plunged more than 15% the day after the split was unveiled, falling to 55 cents per share.
The stock split led to an increase in Blue Apron's share price, as the company's value was concentrated in a much smaller number of shares. It closed its first trading day after the move at $8.18 per share. But in the weeks to come, the price just kept on sliding, other than a brief bump up to above $10 when Blue Apron revealed plans to begin selling
Beyond Meat
products in its meal kits—a move that linked the current next big thing in foodtech to the company that held that title a half-decade ago.
But the shine from Beyond Meat didn't stick. At the end of August, Blue Apron's stock sat at $6.78 per share, representing a market cap of just $88.7 million. That's a decline of more than 95% from the $2 billion valuation that came with its final round of venture backing.
It's possible, of course, that Blue Apron turns it around. But it doesn't seem likely. The list of companies that have arisen from such close proximity to their deathbeds is a short one. There was a time when VCs were full of optimism about the company's future. Yet from the moment Blue Apron started planning an IPO, the public market's reaction has been disbelief.
Just like the customers who have left the company in droves, investors are no longer buying what Blue Apron is selling.
Featured illustration by Conor Hamill/PitchBook
Related read: How 3G Capital and a $50B buyout turned Kraft Heinz upside down
Join the more than 1.5 million industry professionals who get our daily newsletter!