Food & Beverage
How 3G Capital and a $50B buyout turned Kraft Heinz upside down
May 23, 2019
View comments

(2)
It wasn't supposed to turn out like this. When
3G Capital
and
Berkshire Hathaway
arranged the food industry mega-merger of Kraft and Heinz back in 2015, the newly formed
Kraft Heinz
was to serve as the latest testament to 3G's parsimonious approach to private equity, a style that involves slashing costs, major layoffs and—in the past, at least—the sort of returns that make investors giddy. A formula that worked before at
Anheuser-Busch InBev
and Burger King would awake another sleeping giant.
That was the idea, at least. But news from recent weeks and months has made it clear that, when it comes to turning around a food and beverage conglomerate, 3G and Berkshire don't possess any secret sauce.
In February, Kraft Heinz announced a $15.4 billion write-down of its critical Kraft and
Oscar Mayer
brands, as well as a sharp reduction in its quarterly dividend and an SEC investigation into its accounting, sending its stock plummeting 27% in a single day. In April, Kraft Heinz named a new CEO, bringing in Miguel Patricio from AB InBev to replace Bernardo Hees, a partner at 3G who'd led Kraft Heinz since the 2015 merger. A week later, an investor called Timber Hill reportedly filed a lawsuit accusing Kraft Heinz, 3G and Hees of insider trading in the run-up to the recent write-down.
The result: More than $16 billion has vanished from the company's market cap, and a flurry of unpleasant questions has arisen about what the future may hold for both Kraft Heinz and 3G, a company and a firm at the heart of one of private equity's most interesting experiments.
How did it all go wrong?
The rise of 3G
Since its founding in 2004 by a quintet of Brazilian businessmen, 3G has developed a reputation as a unique presence in the world of private equity, with a focus on cost-cutting and restructuring that stands out even in an industry built in no small part upon those two tactics. Perhaps the best example is the firm's practice of implementing zero-based budgeting at its portfolio companies. Most businesses plan a new budget based on the budget for their previous accounting period. Zero-based budgeting forces executives to begin with a blank slate for each new quarter or year and justify every expense they want to undertake. The penny-pinching process can be ruthless, but also profitable.
It's one of the many ways 3G has shaken up the worlds of private equity and consumer products. But the firm doesn't claim to be doing anything particularly new. In a 2013 interview with Fortune, 3G co-founder Jorge Paulo Lemann pointed to
Goldman Sachs
and
GE
as two models for his firm's management, saying 3G has "copied most of the things we know from the US, quite frankly."
3G implemented its tactics first at AB InBev, an enormous alcohol conglomerate that took its current form in 2008, when the 3G-backed InBev took over Anheuser-Busch, the maker of Budweiser, in a deal worth $52 billion. The move was the culmination of decades of dealmaking. 3G's co-founders have owned a stake in some of the businesses that went on to create AB InBev since 1989;
3G backed the combination of Belgium's Interbrew and Brazilian brewer AmBev in 2004, which led to the 2008 combination with Anheuser-Busch, which in turn led to an even larger merger in 2016 with rival
SABMiller
.
And it was all a runaway success. After its creation in 2008, AB InBev quickly began to post eyebrow-raising returns, reaching nearly $40 billion in revenue by 2012. Harry Schuhmacher, editor of the Beer Business Daily, at the time described the company to Fortune as "a profit- and margin-generating machine."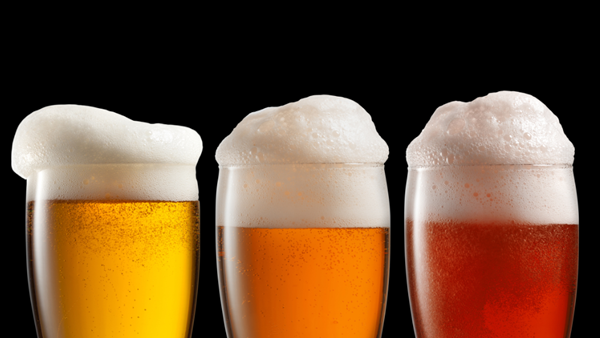 The AB InBev conglomeration is also an example of another preferred 3G strategy: rolling smaller companies up into larger ones to create economies of scale in the unceasing pursuit of near-term profits. Once 3G has removed every inefficiency at its original target, the firm often seeks to combine it with a bigger company with bigger costs to cut.
3G embarked on its next act in 2010, when it acquired Burger King at a reported enterprise value of $4 billion, a take-private buyout that came at a 46% premium to the fast-food chain's prior stock price. The firm promptly began its usual no-frills restructuring regimen, slashing costs and streamlining operations. Burger King returned to the public markets with a reverse merger in 2012.
The rolling up of other fast-food brands began two years later, in 2014, when Burger King used backing from 3G and Berkshire Hathaway to purchase beloved Canadian chain
Tim Hortons
for more than $11 billion; the two companies combined to create a new publicly traded business called
Restaurant Brands International
. Three years after that, in 2017, a $1.8 billion deal added
Popeyes
to the RBI portfolio.
By most financial measures, 3G's ownership has been a boon for Burger King. The company has reportedly opened more stores and is selling more food, with revenue growth outpacing that of primary rival
McDonald's
. A recent Forbes feature on the company's partnership with 3G described Burger King's recent years as a "Whopper of a turnaround."
Kraft meets Heinz
At the same time it was racking up profits and positive headlines for its mega-deals related to beer and burgers, 3G was embarking on another new high-priced project—this one focused on cheese, ketchup and the rest of the packaged foods industry.
Negotiations surely started much earlier, but for public purposes, the Kraft Heinz saga began on Valentine's Day 2013, when 3G and Berkshire Hathaway revealed plans to acquire famed condiment brand HJ Heinz in a reported $23.2 billion deal. The per-share price of $72.50 represented a 19% premium to the stock's previous high-water mark—seemingly a sign of 3G and Berkshire's confidence in being able to guide the business to unseen heights.
It wasn't long before the collateral damage that tends to accompany a 3G-backed buyout began to emerge. The takeover closed that June. Two months later, in August 2013, Heinz laid off 600 workers, including hundreds in the company's hometown of Pittsburgh, reportedly reducing its presence in the city by nearly a third.
3G and Berkshire soon began poking around for a new, larger company to combine with Heinz. Less than two years later, they came calling for Kraft.
In March 2015, Heinz and Kraft agreed to merge in a move they claimed would create the third largest food and beverage company in North America, with reports at the time indicating a deal value of nearly $50 billion. 3G, Berkshire and the rest of Heinz's backers took a 51% stake in the combined business, while existing Kraft shareholders assumed a 49% ownership. To sweeten the deal even further, 3G and Berkshire funded a special cash dividend of $16.50 per share for Kraft's investors—representing more than a quarter of the company's share price at the time of the announcement.
The next bit of this script might seem familiar. The merger closed in July, and the newly formed Kraft Heinz began to trade on the NASDAQ under the symbol KHC. Barely a month later, reports emerged that the company had announced plans to lay off 2,500 workers, or about 5% of its total employee base. News of the cuts came up with other reports indicating a newfound stinginess—perhaps a result of that zero-based budgeting. Bernardo Hees, the new CEO, reportedly sent a memo directing Kraft Heinz employees to make sure they printed on both sides of pieces of paper. And free Jell-O was eliminated from company headquarters.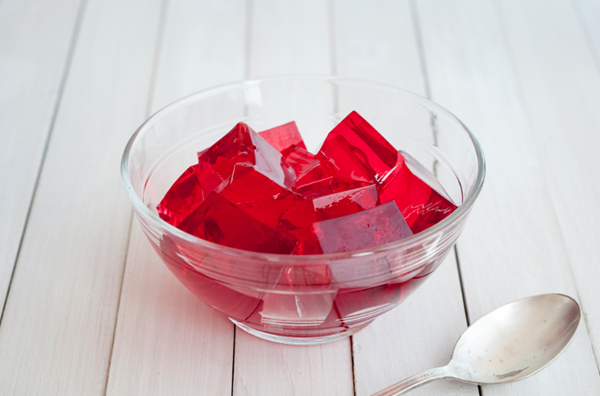 It wasn't enough. Three months after the original round of layoffs, Kraft Heinz reportedly cut another 2,600 workers across North America in November 2015 and announced plans to close several plants. Within less than five months of its creation, Kraft Heinz had laid off more than 5,000 people, or more than 10% of its total staff.
Those workers and their families surely didn't appreciate the clearcutting. But investors did. After its stock price dipped below $73 per share in the early days of 2016, shares of Kraft Heinz spent the next year-plus ticking steadily up. Things reached a peak in February 2017, when Kraft Heinz reported better-than-expected earnings that sent its stock soaring to more than $96 per share. So far, 3G and Berkshire's profit-generating plans were working. The premium they'd paid was seemingly justified.
It wasn't to last, however. With so much operational fat at Kraft Heinz already trimmed, the executives at 3G did what they've always done: start looking for another, bigger company to buy. Find new synergies. Cut more costs. And while there aren't too many consumer companies out there that could make Kraft Heinz look like a minnow, those executives had a target in mind.
The last gasp
The same February 2017 week it unveiled those glowing earnings, Kraft Heinz and 3G launched their most audacious plan yet, reportedly offering to buy European consumer goods giant
Unilever
for the staggering sum of $143 billion. It was a proposal that would have added dozens of brands to the Kraft Heinz portfolio, including iconic names like Dove soap and Lipton iced tea. But it was also a proposal that Unilever's board of directors wasn't overly inclined to accept.
Unilever quickly came out against the bid, saying the 18% premium it represented was too low, and Kraft Heinz withdrew its offer just two days after submitting it, with the two companies parting ways on outwardly amicable terms. But if a comment made two months later at a shareholder meeting by Unilever chief executive Paul Polman is any indication, the price of the bid might not have been the only issue:
"Ostensibly the bid was from Kraft Heinz, a company less than half our size," Polman said, according to a Financial Times story from February 2017. "In practice, the prime mover was a Brazilian private equity firm, 3G, with a reputation for deep cost-cutting and single-minded focus on shareholder value."
In a different Financial Times story from not long after, 3G founding partner and Kraft Heinz chairman Alex Behring tried to downplay both the significance of the rejection and industry speculation that the company would need to move on to a new target instead.
"Kraft Heinz doesn't need another acquisition to drive profitable growth for the long term," he said. "As always, we will evaluate any opportunity that makes strategic sense, with the objective of growing for the long term."
That may have been Kraft Heinz and 3G's honest opinion at the time. But the company's stock soon began to tell a different story. It dipped below $90 per share by the summer of 2017, below $80 by the fall, then experienced a sustained slide to well under $60 during the first half of 2018. Shares were trading below $50 apiece by last Christmas, meaning the company's market cap had been halved in less than two years. Attempts to remake Kraft Heinz products to better align with changing consumer tastes—less nitrates, more organics—fell flat. There were no more costs left to cut. What the company has now are a bunch of products that are still popular, but just not quite as industry-dominating as they used to be.
So it was perhaps not a total surprise when Kraft Heinz announced its $15.4 billion write-down in February, even if the scale of the damage was enough to send its stock plummeting further still, down to just over $32 per share, or a third of its worth exactly two years prior.
The ensuing weeks have continued to bring more bad news for the company, including an announcement in early May that it would be forced to make a nine-figure adjustment to its financial results for 2016, 2017 and the first nine months of 2018 in the wake of an SEC investigation into its procurement practices. Its stock price has not recovered. Some $80 billion in shareholder value has vanished into the ether, and a titan of American consumer capitalism has been crippled—at least temporarily.
It's a tale of private equity gone wrong. And it's a sign that 3G and Berkshire Hathaway's take-no-prisoners approach to restructuring can be just as problematic as it is profitable.
Featured image via DNY59/iStock/Getty Images Plus
Related read: Warren Buffett condemns PE industry over reporting practices