The eighth and final season of "Game of Thrones" has officially kicked off, bringing to close what is arguably one of the most successful TV series of all time. As the few remaining characters battle for supremacy over the mythical land of Westeros amid threats from White Walkers and dragons, audiences across the world will be waiting with bated breath to see who emerges victorious—and who will inevitably be killed off.
Back in the realms of reality, a less dramatic battle is ongoing for the dominance of the European private equity industry. Mirroring GoT houses, there are countless PE firms in Europe, but only a handful have established their supremacy by collecting eye-watering amounts of cash as well as portfolio companies. This is demonstrated by a fall in the number of funds raising capital in 2018, but an enormous jump in average deal sizes, per PitchBook's
2018 Annual European PE Breakdown
. Last year, the average size of a buyout vehicle rose 35.5% to €1.1 billion, the first time it has crossed the €1 billion threshold. The continent also saw a record number of closed mega-funds with far fewer on the smaller end of the scale.
There are several contenders for the crown of largest PE firm, each with international renown not only for its hefty funds, but also blockbuster deals. With that in mind, we took a look to establish which of the houses will likely emerge victorious and reign supreme in the buyout world.
We hasten to add that, although some bidding wars might bear resemblance, none of these revered investors would ever participate in such a treacherous act as The Red Wedding.
House Ardian

House
Ardian
's Dominique Senequier has led the firm from its humble origins as a single French buyout fund in 1996 to one of continental Europe's leading private investors, with $90 billion in assets managed or advised, controlled by a battalion of more than 550, which are strategically posted across 15 locations. The investor has built up a stack of successes on the battlefield, having completed more than 80 investments and around 170 build-ups since inception. When the house is on the warpath, it goes big with buyout targets having enterprise values of up to €2 billion. Ardian gravitates toward the same sectors as some of its peers with the addition of industries such as agribusiness and aeronautics. The firm's significant number of investments has helped cement its status as one of the pillars of the European PE world.
House of Apax Partners

The oldest of the noble houses,
Apax Partners
laid the groundwork for some of today's well-established investment strategies and the firm's history is interwoven with the development of the private equity asset class in both Europe and the US. War games research, conducted during the early '90s, led to the firm flouting its traditional values by shifting its existing strategy toward favoring larger buyouts over venture capital conquests. Having troops on the ground in China and India was viewed as a risky strategy initially, but it has since led to deals and exits including
Cholamandalam Investment and Finance
, of which Apax acquired a 10% stake for $109 million in 2014. Just two years later it sold almost half of that holding, adding $102 million to its pile of gold.
The investors also debunk the long-held myth that having a sizable amount of boots on the ground is required to ascend to the upper echelons of the buyout world. The firm has just seven offices and employs around 230 people, proving that the mightiest is not always the biggest (especially if you have a couple of dragons).
House Cinven

Tracing its ancestry back to coal pension funds before claiming independence,
Cinven
has roamed the plains of Europe for more than 40 years with managing partner Stuart McAlpine at its helm since 2015. The house is characterized by its expansionist nature, transforming and spreading the geographic footprints of the firm's portfolio companies. Cinven's influence is far-reaching, as it has made its presence known in six sectors including healthcare, TMT, and financial and business services, investing in more than 130 targets. Over the course of its existence, the firm based in the heart of London has amassed a pool of wealth, with €13.4 billion in assets under management in 2017 and total funds raised of more than €27 billion to finance its battle exploits. Its heroic victories are numerous, including the sale of
Avio Space Propulsion
to
Space2
and
Leonardo-Finmeccanica
in 2016 for €3.3 billion; Cinven originally bought the company for €2.57 billion. It will equally be heralded for deals such as last year's €925 million takeover of
AXA Life Europe
, one of the largest cross-border life assurance centers in Europe.
House CVC Capital Partners

The buyout juggernaut can trace its origins back to the Grand Duchy of Luxembourg and has more than three decades of investment expertise under its belt. Once a unit of Citicorp in London, a group of four colleagues banded together and oversaw its spinout as a stand-alone entity in 1993 via an MBO, marking the beginning of an epic saga that has propelled it to glory. This house has not one lord, but is ruled by a trusted fellowship of 19 managing partners, who combine more than 310 years of industry wisdom and experience. Its grit and tenacity have seen it grow into a global empire with a network of trusted lieutenants and investment professionals spread across 24 strategically vital offices around the world. Its global footprint is reflected in its conquests, which in turn illustrate the investment style—and audacity—of the investor. In 2011, with the Spanish economy still reeling from the aftershocks of the global financial crisis and investors retreating to safer regions,
CVC
backed the private healthcare provider IDCSalud. Just three years later it supported the company's merger with its larger peer, private hospital operator Quiron, to form
Quirónsalud
. Its fearlessness paid off when it sold the business to
Fresenius Helios
for €5.8 billion in 2016.
House EQT

In 1994, Conni Jonsson set out on a quest to establish a buyout investor that combined the traditions and heritage of his previous employer, the Swedish Wallenberg dynasty. His vision was to create a house that merged entrepreneurship and an industrial approach to create a portfolio of responsible and sustainable companies that help society at large. By the end of the century, it had ventured beyond its Nordic home turf and established Germanic outposts Munich and Zurich. Since then it has created outposts across Europe, as well as cities of strategic importance such as Hong Kong, Shanghai and San Francisco. This global footprint, combined with some €40 billion of AUM, has led to more than 210 investments and close to 110 exits. The investor has been busy during the last 24 months, with some noteworthy disposals including the Swedish automation company
Piab
for 6.9 billion Swedish kroner (around €676 million), as well selling
Direct ChassisLink
, a US-based marine and domestic chassis provider, to Apollo Global Management for a reported $2.5 billion.
House PAI Partners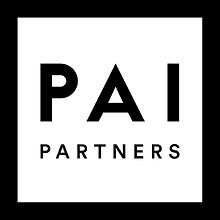 PAI
's illustrious story dates back to late 19th-century France, when it was part of Paribas' original investment business. Claiming independence in 2001, which makes it the youngest of the noble houses, it has since ascended to the forefront of Europe's private equity royal court, making it yet another contender for the crown. This house's personality is defined by its industrial approach, which has enabled it to control medium to large European companies through campaigns to the tune of between €100 million and €400 million. PAI's coffers have been steadily filled with its latest fund, totaling €5.1 billion and to be dispensed across five core sectors including business services, food and consumer, general industries, healthcare and retail. One of PAI's biggest victories took place in 2017 when it snapped up drinks bottling group
Refresco
for €1.6 billion alongside Canadian ally British Columbia Investment Management.
House Partners Group

Although seated in the small municipality of Baar in Switzerland, one should not discount
Partners Group
's thirst for growth as its reach extends far beyond its humble base. Over the past decade, its wealth has more than tripled from 25.7 billion Swiss francs (around €22.8 billion) in AUM to €73 billion, while its army of professionals has swelled from more than 360 to in excess of 1,200. House Partners' personality gravitates around three key themes which have fueled its rapid expansion. Its strategy focuses on platform investments in technology-related businesses and niche leaders in sectors including healthcare, media, industrials and infrastructure. Stand out war ventures include the €4.6 billion buyout of metering company
Techem
last year, which saw the investor conquer rivals such as CVC Capital Partners. House Partners is jointly led by co-CEOs André Frei and David Layton.
Featured image via Zeferli/iStock/Getty Images Plus