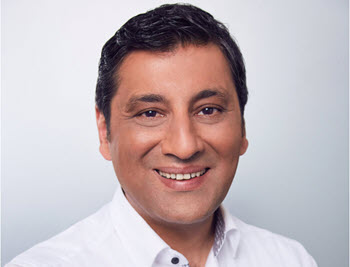 What do you do if you are one of the world's largest insurers and asset managers, and you want to tap into disruptive technology startups?
You can start placing early-stage investments and participate in company-building activities. You could also launch a digitally focused investment arm and start backing larger companies with strategic relevance to the group-wide business.
Allianz
, the German insurance behemoth, tried the former for some time, but last year announced a shift in strategy and leadership to pursue larger-ticket investments via its private market investment arm
Allianz X
.
"I joined in August and in November we decided to start backing late-stage companies in five verticals, which are all in some way connected to each other and what Allianz does," Nazim Cetin, the CEO of Allianz X, told PitchBook during a recent visit to London.
Since he took the helm, the company has been busy, seeking investments in companies from around the world that focus on mobility, connected health, connected property, wealth management (which includes retirement, insurtech and fintech), and data intelligence & cybersecurity. Allianz X has invested in companies including German banking startup
N26
since Nazim's arrival.
A different rulebook
The financial firepower and global footprint of the parent company allows the investor to do things differently than a traditional VC, forging partnerships that are mutually beneficial and, to an extent, go beyond the immediate financial return.
"For one, we definitely are able to take a longer horizon view than traditional VCs if required," Cetin said. "But perhaps more importantly, when we speak to companies that we are looking to invest in, we will very early on bring the relevant group business entity to the table and say, 'This is what we can do and this is how we think we might be able to collaborate.'"
The company's global footprint, combined with local knowledge, also offers opportunities and access to potential deals.
"Our local entities are very often frontrunners and sounding boards," Cetin said. "They obviously know the regional markets better than we do and they proactively come to us and say, 'We know this company and we think its potentially disruptive and interesting.' So, it really is a true collaboration throughout the group."
Bigger picture
This strategy has led to investments such as
American Well
. In January 2018, Allianz invested almost $60 million in the telehealth ecosystem provider, which ties in neatly with the wider group's health provisions.
Just a month later, Cetin's business partnered with Mubadala to co-lead
C2FO
's $100 million round. When asked about the underlying logic of investing in one of the world's largest non-bank providers of working capital, Nazim replied: "If you look at working capital financing platforms, there are a lot of angles Allianz can bring in. We are not just a pure-play insurer, we are also an asset manager, so while we can provide credit insurance through
Euler Hermes
, in addition, we have the ability and structures in place to deploy capital as asset managers."
Hot verticals
The verticals Allianz X invests in are receiving a lot of attention, as well as attracting significant amounts of deployable capital. This, in turn, has led to an increase in valuations in some cases, a fact Cetin puts down to just being part of the business.
"The companies we look at have been around for a couple of years," he said. "They have a strong team and customer base, a proven business model and some of them are essentially running very similar to corporations. Adding to that, there are not many of them around and this pushes valuations upwards. But we believe that while they have already come a long way, they still have a lot of headroom to grow. So, what we look out for are the right tech companies with the right talent and expertise, which complement what we offer."
Another area Cetin is excited about is health, and the potential that stems from a global shift in demographics.
"Health is an absolute mega-trend," he said. "And that's not just because of demographics, but it's also about access and areas in which tech can increase availability. So, in our world, we are looking for tech players that offer a great service at low prices. But they also need to offer access to people who currently don't have any access through tech and mobile solutions. Even if these services are on a very basic consultation basis, these can be life-changing in some areas."
Almost one year into his tenure, Cetin is convinced that the shift in strategy he helped initiate is bearing fruits both for Allianz X and its parent.
"There was always a risk attached to changing our strategy," he said, "but we are in this for the long game and we are already seeing that things are beginning to pay off."
Check out our PitchBook analyst note on insurtech.