AppDynamics founder and Lightspeed vet join forces to shake up seed-stage investing
May 15, 2018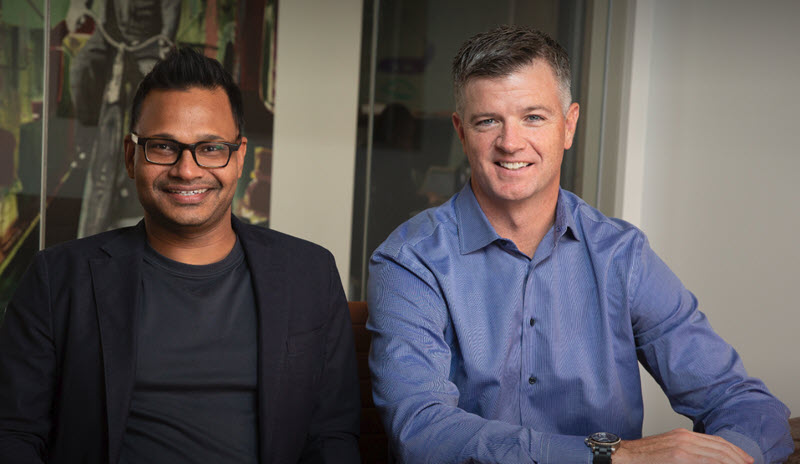 Another firm is out to redefine seed-stage investing.
AppDynamics
founder Jyoti Bansal and
Lightspeed Venture Partners
veteran John Vrionis have announced the launch of
Unusual Ventures
, a firm created to focus on seed-stage startups. The VC has also closed its inaugural fund, an oversubscribed vehicle that raised $160 million from investors including historically black colleges, as well as hospitals and foundations.
Similar to startup mentorship engine Oceans, Bansal and Vrionis don't think companies at the start of the venture pipeline are getting enough support. Maybe they've got access to capital, but they typically don't have what is perhaps most important for a fledgling company: access to experienced advisors and educational resources. To address that shortcoming, Unusual will provide its portfolio companies with more than just capital. The firm offers an experiential learning program called The Unusual Ventures Academy and intends to help startups recruit and develop a customer base with its Unusual Ventures Get Ahead Platform.
"The venture ecosystem is changing," Bansal told PitchBook. "The hardest part for any founder is the first two years, and they aren't getting the right kind of help in the first two years. ... As a founder, you are learning how to find the product market fit, how to find your initial set of customers—that's where you need help and support from your investors."
Now, Bansal said, traditional venture firms want startups to have $1 million in revenue before they invest. When his company AppDynamics raised its first round of funding, a PowerPoint—or other evidence of a great idea—was sufficient.
Bansal and Vrionis go way back. Via Lightspeed, Vrionis participated in the 2008 Series A round for AppDynamics, the app performance management tool Bansal famously
sold to Cisco for $3.7 billion
on the eve of its IPO. Bansal went on to
raise about $20 million for his next business
,
Harness,
a tool that helps businesses automate and deliver software updates.
For his part, Vrionis was an early investor in several other companies, including
MuleSoft
and
Nicira
, which also had billion-dollar exits.
He stepped down from his position as partner at Lightspeed
in December, after more than a decade of investing with the firm, and thinks seed investors are too caught up on quantity over quality.
"If you look at the vast majority of the other seed funds and accelerators, they are very much volume-based," Vrionis told PitchBook. "They have dozens, if not hundreds, of companies they invest in. A lot of them are just trying not to miss out on the next
Snapchat
or the next
Facebook
, but Jyoti and I really want to get involved in the companies we are building. We want to roll up our sleeves."
Vrionis will occupy most of the board seats for Unusual's portfolio companies, with a goal of relinquishing those in the next few years—when companies essentially age out of the firm's services. Vrionis and Bansal plan to make a number of core investments each year in companies ranging from the enterprise software industry to those in the consumer sector, as well as 20 smaller investments in startups that will gain access to their Academy.
"At the end of the day, entrepreneurs want someone with empathy, someone who has been where they are, appreciates where they are and really wants to dig into what they are doing," Bansal said.
Related reads: After a $3.7B exit, AppDynamics founder eyes next billion-dollar company

Facebook, Foursquare alums help founders spend their millions