PlayBook 1Q 2019
Crypto crash bedamned, the promise of blockchain tech remains
March 19, 2019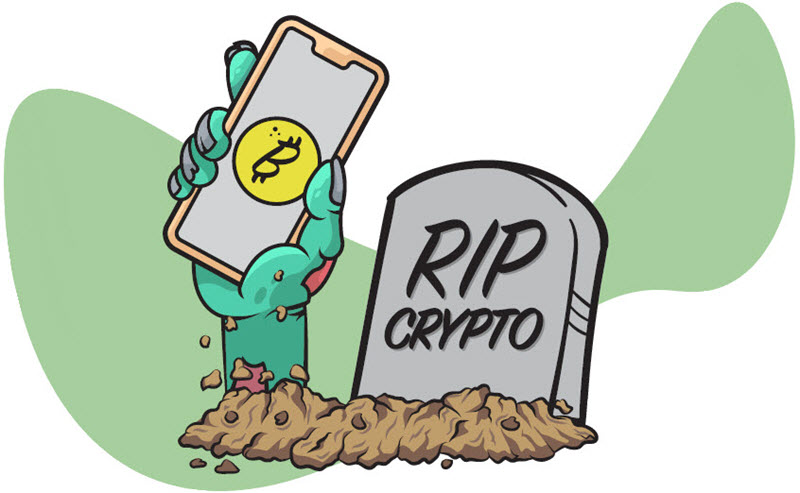 This story is featured in the 1Q 2019 edition of the PitchBook Private Market PlayBook.
The year was 1994, and Joshua Quittner was an ambitious writer for
Wired
. Armed with his blazing fast dialup modem, Quittner directly challenged the world's most notorious consumer of M-shaped yellow signs:
McDonald's
. He believed the future would run on the internet and, in a sign of confidence, he happily became the first registrant of "mcdonalds.com."
Initially, the fast-food chain was reluctant to secure the domain name. Reason cited: Nobody in its corporate office could figure out what the internet was or why it mattered long-term. Eventually, McDonald's donated $3,500 to a local school in exchange for rights to the domain—a small price for what could have been a six- or seven-figure domain auction down the line.
Over two decades and one brief crypto crash later, it seems blockchain technology is experiencing some of the same "next big thing" growing pains the internet suffered. Most cryptocurrencies have lost between 80%-90% in monetary value and trading volume from their early 2018 peaks, according to CoinMarketCap. Stories of loss, suspicion and disregard are abundant when the term "bitcoin" is brought up.
But it's important to understand that cryptocurrency is not synonymous with blockchain—it's a product. There's no shortage of debate regarding price speculation of cryptocurrency and exactly how many fraudulent crypto tokens will die in the process of discovering the next
Amazon
or
Facebook
.
All the while, the underlying technology of blockchain maintains its integrity and promise to change how the world stores, accesses and uses information, even in countries subjected to censorship and authoritarian control. Extinct will be the concept of a dictatorship stopping the free flow of information dead in its tracks, for example.
The current problem involves shedding the negative perception of cryptocurrency and making blockchain digestible in mainstream society. Unfortunately, some of the technology's most promising, legitimate visions utilized the same questionable initial coin offering scheme that was rife with fraud and exit scams. This includes projects such as Po.et, which is working to create an indisputable, permanent record of intellectual property for use in copyright infringement cases. Perhaps to avoid the negativity associated with ICOs, Po.et has shifted its development to avoid using a crypto token, at least in initial versions.
It's important to understand that cryptocurrency is not a synonym of blockchain—it's a product. … All the while, the underlying technology of blockchain maintains its integrity and promise to change how the world stores, accesses and uses information.
Much like the internet in 1994, the terminology involved may sound confusing. However, there's no need to understand the smallest technicalities. This is perhaps why venture investors are continuing to flow into this young industry, with the likes of
Nasdaq
getting in on the action. Far more regulated and influential than ICOs, the injection of venture capital is a step in the right direction.
According to PitchBook data, VC deals in blockchain-focused companies have been steadily growing despite the crypto crash of 2018. From 2012 to 2017, total annual deal amounts in this industry climbed from $14 million to over $628 million. Although 2018 saw an isolated spike in funding due to cryptomania, 2019 is on track to resume the healthy growth rate last seen in 2017. As of February 19, $108 million in venture funding has already been sunk into the industry this year.
While "blockchain" may be a buzzword that recalls a variety of preconceptions, I believe the real promise for the future is centered around the concept of a "smart contract." Bitcoin, at its heart, is simply a payment method. It allows people to move money by writing irreversible transactions to blockchain. Since bitcoin is regarded as the origin of modern-day cryptocurrency, it usually gets the most attention.
Yet lesser-known
Ethereum
specializes in smart contracts, which are sets of computer instructions programed to automatically execute certain actions upon completion of milestones, such as a down payment on a home. These sets of instructions, coded using Ethereum's own programming language, can never be changed once committed and are completely open source. If blockchain is a chassis to shape the permanent recording of encrypted data, then smart contracts are the wheels in which to move and use that data constructively.
The transparency and irrevocable perpetuity of a smart contract ensure that all parties involved know exactly what they're getting into and that a bad actor can't forge or unscrupulously change a contract's stipulations. Further, since the contract automatically executes, there's no chance one party will fail to uphold its side of the contract. While it may be hard in the present day to automatically deliver physical keys to an apartment the precise moment a lease is signed, in 10 years' time a cryptographical public key scanned via a QR code may be the standard in granting physical access to apartments and real estate. This is one example where a smart contract would come in handy.
Beyond issues of public perception, there's also the issue of integrating real-world data onto blockchain for use in smart contracts. This is known as the "oracle problem." Simply put, to transfer apartment keys to a lessee, a smart contract needs to verify in real-time that the apartment is ready for occupancy and there's nothing blocking the elevator or parking garage, for example.
These real-world data points must be integrated for smart contracts to start affecting our lives. There's no benefit if the smart contract can verify my move-in payment instantly, but I still need to wait for a shoddy landlord's belated manual intervention to access the apartment.
April 10, 2018, was a particularly optimistic date toward solving the oracle problem, when 21 members of the European Union and Norway jointly created the European Blockchain Partnership. This initiative's established mission is to identify evolving opportunities to incorporate the technology into the daily lives of Europeans, both in government and the private sector. Continuing its progress, Liechtenstein recently joined on February 1—growing the total to 27 signatories—and Italy formally recognized smart contracts to be legally equivalent to traditional, written contracts on February 14.
On the other side of the pond, however, VC appears to be taking the lead in advancing societal adoption.
Recently it was announced that
Symbiont
, a developer of smart contracts for enterprises, had raised a $20 million Series B led by
Nasdaq Ventures
. To learn more, I reached out to Ben Spiegelman, head of corporate development at Symbiont, and in our conversation, I felt a confident optimism for an elaborately connected society in the future. Absent were any concerns over the crypto crash or the public perception—or misperceptions—so common to this technology.
I wanted to know what investors like Nasdaq Ventures saw in this industry. Immediately I jumped into the pressing topic of how Symbiont's work will reach the general public.
"Our alternative assets business line is one that we think about a lot in terms of any assets or business instrument that can be digitized onto a blockchain," Spiegelman explained.
Imagine commodities and precious metals being traded— and settled—instantly, with a full paper trail being viewable in real time as it is committed to the blockchain. While the idea of eliminating prolonged settlement timeframes and instantly confirming available funds sounds like an active investor's paradise, would this all hold up in court?
Spiegelman shared this concern but had a clear goal: "We envision eventually, in the regulated markets, hopefully that the regulators will run nodes in our networks to be able to have a more real-time view of the data instead of having to pull information constantly back and forth on their end."
But Symbiont is just one company at work on creating smart contracts.
If blockchain is a chassis to shape the permanent recording of encrypted data, then smart contracts are the wheels in which to move and use that data constructively.
To get a bird's-eye perspective on investing in the sector, I interviewed Travis Scher, vice president of investments at
Digital Currency Group
. Scher's firm is somewhat of an authority in the space, with an exclusive focus in blockchain spread across over 100 active investments, according to PitchBook data.
"We aim to be a conglomerate of blockchain, like the
Berkshire Hathaway
of crypto," he said.
Going along with this goal, DCG appears to be a volume business, taking small bites out of many hopefuls. But for all the possible life-and-death applications of blockchain, Scher's use case for mainstream society penetration was simple: gaming.
While it may seem silly, there's already proof of this. "
CryptoKitties
," a VC-backed blockchain game involving unique collectible kitten avatars, was all the rage in December 2017 as bitcoin was ascending to $20,000. At the time, due to the mainstream popularity it received, I regrettably paid $25 for a kitten avatar that now sells for less than $1.
Whether the prices were driven up by people genuinely interested in the game, or simply looking to make a quick buck on arbitrage, isn't clear.
"The mania in 2017 and 2018 was utterly irrational," Scher summed up.
But it did offer vivid evidence that if presented in a cute, furry way, the general public is willing to quickly learn how to create a crypto wallet, store a private key and sign an Ethereum transaction.
"'Cryptokitties' worked with non-fungible tokens, meaning that each token you have has unique characteristics, such as a different generation or color," Scher explained. "They enable true ownership of digital assets to players."
The key phrase here is "non-fungible tokens," which Scher shed some more light on.
"Think about trading baseball cards," he said. "Traditional baseball cards are static, two-dimensional physical objects that you can trade and have fun with. But with digital blockchain cards, you can add all sorts of attributes that make it unique. You could even potentially add in some sort of future real-life experience with a player or add notes that make it special to you."
Gaming would make smart contracts and blockchain suddenly digestible and especially personalized thanks to customizable non-fungible tokens, which could get the ball rolling on increasingly more rapid societal adoption.
The timeframe for this was sooner than I thought: "Two years—and maybe two to four years for fintech and banking use cases," Scher said.
This seemed particularly optimistic considering my cryptocats are still nearly worthless.
DCG is also invested in "
Decentraland
," a blockchain-based simulation game comparable to "Second Life." According to Scher, this game would allow people to create all kinds of simulated situations for their digital life, including "governments" to democratically establish rules for the game's ecosystem.
"People can buy houses and then build on top with all sorts of things you can imagine," he said. "They can build educational experiences, entertainment experiences. They can speculate on land values and sell stuff to other players."
Most importantly, players would get to keep and take full control of their in-game possessions since it would all be held in their wallets on the blockchain. There would be no way for the company to suddenly erase your house from the game.
And if "Decentraland" went out of business, players could theoretically develop their own open-source successor to revitalize player data on the blockchain and continue playing indefinitely, albeit with new, non-copyright-infringing artwork. This perpetuity, again, is the beauty of blockchain and smart contracts. If there are computers in the world, there will be a decentralized network to continue the existence of a blockchain.
The future is never certain. But I believe that to focus on the daily price of a bitcoin or Litecoin while ignoring the promise of smart contracts is to fail to see the forest for the trees.
When I pass away someday, I believe my legacy—and medical records, college transcripts, finances, baseball cards and birth certificate—will be immediately accessible using a 256-bit private key. Family members won't have to contact many different companies to obtain my information from separate, disconnected databases. It will all be readily available, free from any single company's possession, to anyone with my private key.
Maybe my cryptokittens will have recouped their value by then, too.