Impact Investing
EQT co-founder joins the impact investing bonanza
March 12, 2019
More and more private equity firms are openly talking about their commitment to doing good with investments. Whether it's called social investing, sustainable investing or impact investing, it's all aimed at bringing about sustainable social and environmental change while still generating above-average returns. Although skeptics claim this trend is simply an attempt at some good PR, one investor is putting his money where his mouth is.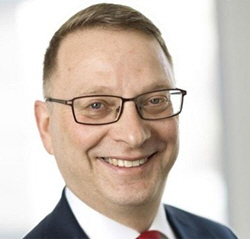 Last week, a co-founder of one of Europe's biggest private equity firms launched his own impact investing fund in partnership with
Nordea Asset Management
. Jan Stahlberg (pictured), who helped establish Scandinavian giant
EQT
in 1994, is said to have raised between €300 million and €500 million from the Danish investor, though the final total for the vehicle is expected to be much larger due to interest from other institutional investors.
The vehicle's investment thesis centers on backing companies with business models that contribute to the UN Sustainable Development Goals with the aim of improving lives and the environment. Broadly, the fund will be used to invest in areas including healthcare, energy efficiency, agriculture and waste management. The vehicle will reportedly have an investment period of 10 years and target a 20% IRR.
The EQT alum isn't the first PE heavyweight to have taken notice of the growing interest of impact investing.
KKR
launched a new unit last year to invest in businesses with societal or environmental benefits, such as Indian waste-collection company
Ramky Enviro Engineers
, in which the investor bought a 60% stake for $510 million.
Bain Capital
gathered $390 million in 2017 to focus on mission-oriented North American companies.
Perhaps the largest example of impact investing's rising status comes from
TPG
. Having secured $2 billion for its first Rise Fund, the firm is planning to raise $3 billion for its second effort. Alongside the funds, TPG has teamed up with U2 frontman and prolific philanthropist Bono
to launch impact measurement business Y Analytics
.
Private equity's interest in the impact investing space is solidifying the idea that doing good doesn't need to come at the expense of above-average returns. A study by Cambridge Associates in 2017 found that impact PE and VC funds launched between 1998 and 2014 generated a combined return of 5.8%, with around a quarter of funds achieving double-digit returns. In a recent interview,
Apax
co-founder
Ronald Cohen
told PitchBook that he believes the
market will swell to $30 trillion by 2030
, suggesting that—despite its sometimes avaricious image—money isn't the only thing on the PE industry's mind.
Related read: Meet the VC who says impact investing can exceed average returns
Join the more than 1.5 million industry professionals who get our daily newsletter!