LeBron's move to LA might mean more VC deals for King James
July 11, 2018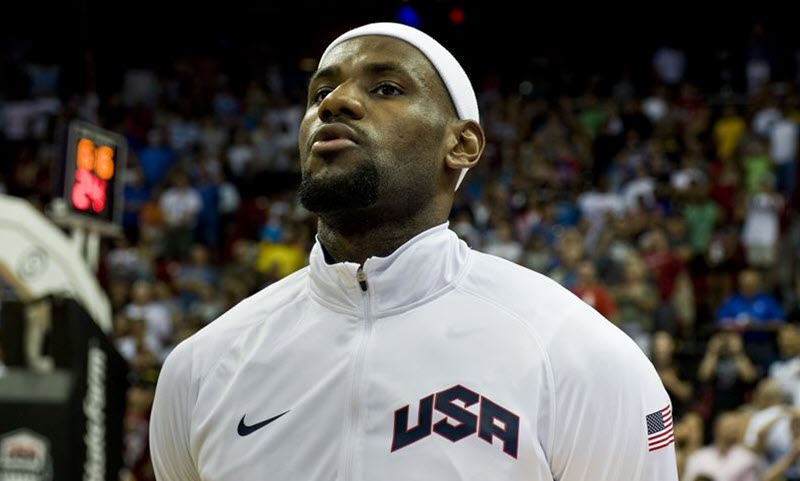 The four-year deal LeBron James signed with the Los Angeles Lakers earlier this week is worth roughly $153 million. But that's just part of the payout he's sure to see with his upcoming move to LA.
Leaving Cleveland for the Lakers makes a lot of sense, as James has already put down roots in Southern California: He owns two homes in the Brentwood neighborhood and is a co-founder of SpringHill Entertainment, a production company based in LA focused on television and documentary programming. And fans will remember that the basketball legend had a supporting role in "Trainwreck," the 2015 Amy Schumer comedy.
It's safe to say James is establishing himself as a player in the Hollywood game. But the move to Los Angeles has implications for his other business interests, too—including a potential increase in his investment activity. James' net worth was an estimated $275 million in 2016, and he's since put another $170 million or so in the bank from salary and assorted off-court income, according to Forbes. That's plenty of cash to fund some of his favorite startups.
Compared to some other NBA stars, James' existing presence in the venture capital scene is small. To name a few: Kevin Durant is
becoming a fixture in VC
, Kobe Bryant has
his own venture fund
and Andre Iguodala has backed dozens of startups. But James does have a handful of successful investments, and his move to California is likely to beget others.
A look at LeBron's portfolio
One of the most lucrative parts of James' investment portfolio is
Beats
, the headphones company founded by Dr. Dre. James was given equity in the company when it was founded in 2008 in exchange for promoting its headphones. While the deal wasn't a traditional investment, James did realize a big profit. When Beats was acquired by Apple for $3 billion in 2014, James received about $30 million worth of cash and stock, per reports from the time.
Another one of James' major equity investments is in
Blaze Pizza
, a fast-casual restaurant chain. Along with his business partners, he invested about $1 million in the company back in 2012. When LA-based private equity firm
Brentwood Associates
picked up a percentage of Blaze Pizza last year for $250 million, reports emerged that the worth of James' stake had grown to around $35 million.
King James also has interests on the other side of the table. He's the one of the founders of
Uninterrupted
, a digital entertainment platform that brought in about $16 million in equity funding from Warner Bros. and Turner Sports. Uninterrupted creates and distributes content focused on athletes through video, social media and other channels.
LA is becoming a startup hub
Los Angeles is about 350 miles down the coast from Silicon Valley, the indisputable center of the venture capital world (and home to Iguodala, Durant and the other Golden State Warriors who are turning
into serious tech investors
).
But LA is a VC juggernaut in its own right. Venture capital invested in Southern California
has steadily increased
since the beginning of the decade, per the PitchBook Platform. This year is on pace see more than $9 billion worth of venture capital invested into startups in the region, which would be a decade-high.
The boom can partly be attributed to a few big-name startups.
Bird
, the electric scooter company that's based in Santa Monica, has already raised hundreds of millions in VC funding since the beginning of 2018. Elon Musk's
SpaceX
, located in Hawthorne, has raised more than $300 million so far in 2018, and Los Angeles-based companies like medical apparel provider
FIGS
and sneaker marketplace
GOAT
have also brought in major funding rounds this year.
It's too soon to tell which, if any, LA-based startups James will invest in. We're crossing our fingers for Bird, though: We'd love to see all 6 feet and 8 inches of LeBron James riding around town on one of their scooters.
Related read: A look at Kevin Durant's search for slam dunks in VC
Join the more than 1.5 million industry professionals who get our daily newsletter!