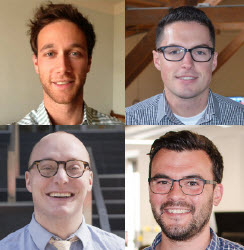 In this PitchBook SoundOff, four of our writers tackle hot topics in the VC, PE and M&A industries—Pokémon GO's success, post-Brexit activity, Uber's increasingly controversial background, and private equity firms heading more and more to software and emerging tech. Warning: There's a fair amount of snark and attempted humor.
Here's our roster (pictured on the right, clockwise order starting at the top left):
George Gaprindashvili, Managing Editor
Kyle Stanford, Senior Financial Writer
Adam Putz, Senior Financial Writer
Garrett Black, Senior Analyst
Be sure to offer your own thoughts in the comments section below.
How much should be gleaned from Pokémon GO's success? Just a fad or something more significant?
Gaprindashvili: I read an interesting TechCrunch headline as the craze started to take off: 'Pokémon GO says more about Pokémon than it does about AR.' I agree—the cartoon's popularity is a huge factor in the game's success. But Pokémon GO is also a giant, very successful proof of concept. Assuming there's content outside of Japanese cartoons that people love, AR gaming is the real deal.
Stanford: Never underestimate the future potential of a classic brand. But let me get back to you, there's a Pikachu nearby.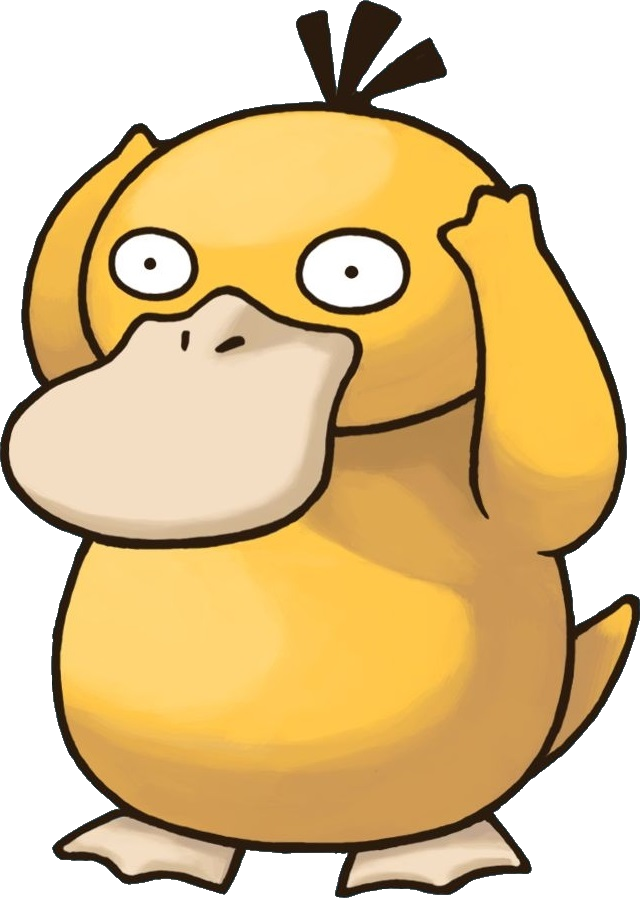 Putz: If it looks like a duck, swims like a duck and quacks like a duck, then it's probably a duck. Unless it's a Psyduck, then it's really a platypus and you should offer it some aspirin—that thing always has a wicked headache! Pokémon GO does indeed quack like a fad, but I would have declared the same of the early automobile as it zipped past my stagecoach on some dusty byway a century ago. Will the future of AR or VR gaming look like Pokémon GO? Not exactly, but no less than Tesla's Model S does Ford's Model T.
Black: Pokémon GO in and of itself is a fad, but many will probably read too much into its success, particularly with regard to what augmented reality can do for gaming. The true value of AR has yet to be really sussed out, namely, the myriad applications for AR in retail and other sectors that increasingly rely on providing experiences. For example, employing AR to enhance shopping has more potential than trying to apply it to many gaming use cases, as that is where VR will capitalize on its more immersive capabilities. Pokémon GO's genius was in taking a well-known brand and marrying it to a fairly easy activity that pretty much everyone already engages in–essentially gamifying an otherwise mundane, everyday task. But such gamification has natural limits; enhancing other activities that already are beginning to be billed or developed as experiences is a surer route to adding value.
Are you surprised to see some huge M&A announcements post-Brexit (e.g. AMC, ARM)?
Gaprindashvili: The common theme in the Brexit coverage after the stunning vote: uncertainty. One thing is certain, however; the value of the British pound has plummeted. All I'm saying is if I could suddenly buy that TV I've been eyeing at a significant discount, that would be pretty good incentive for me.
Stanford: It makes sense with the drop of the pound against the dollar, and also because it seems more and more like nothing much is going to change if Brexit actually happens. The 'Leave' leaders are already walking back their immigration promises (the heart of their campaign), and Britain will need to make sacrifices to other changes they were hoping for if they intend to get beneficial trade agreements signed and not take an economic hit.
Putz: Not at all. At a very basic level, Brexit has already created cross-border opportunities that shine through this miasma of uncertainty we're all talking about. AMC's acquisition of Odeon is a case in point, with their CEO calling the pickup "opportunistic." But SoftBank's bid for ARM makes less sense along these lines. Anticipating the changes coming to regulations controlling the movement of people and data, as the U.K. negotiates its departure from the EU and establishes new trade deals, will be the key that turns Brexit into a long-term M&A opportunity.
Black: Not at all. For some transactions, the favorable drop in the pound is an extra enticement that helps further rationalize deals that already were being talked over. For others, it may help move the needle somewhat, but helpful exchange rates aren't such a significant factor they'll lead to a large surge of interest in buying British.
As a consumer, do you care about a company's investors and background—for example in the case of Uber taking on a huge investment from the Saudi government?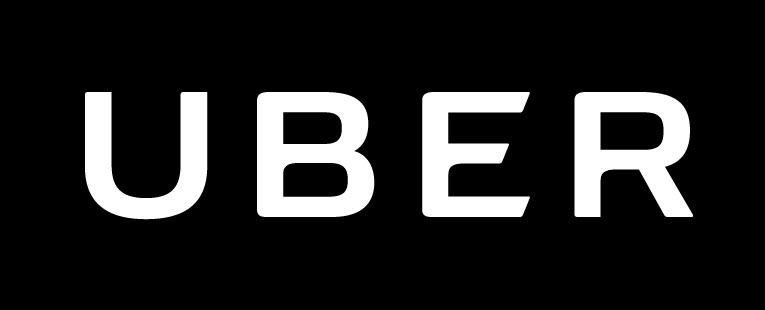 Gaprindashvili: Definitely. The first example that comes to mind is when I found out the owner of PE-backed sandwich chain Jimmy John's participates in trophy hunting. I definitely started to eat there much less frequently (though, sometimes it's just too darn convenient).
Stanford: It's hard to be a consumer and care about a company's investors and background, especially because a huge percentage of others using that service don't know or don't care. Uber is probably an extreme case in this situation, but they are creating tremendous value for their customers, which will make some look away from any improprieties. As consumers we should care, the unfortunate part is that there are skeletons in every closet.
Putz: Immensely. And as this sort of information reaches wider audiences, I believe others will care a great deal about it. There's potentially a larger demographic component to comment on here, too, along the lines of younger folks tending to be both early adopters of the kinds of companies implied by the question and also aware of what they're really doing by buying one product or service over another. But my concern is that it just becomes more news feeding into the media echo chamber, much as has campaign contributions or other "dirty" money. In short, I worry about it becoming something we know enough about to know we're mad but not enough to know what we can do about it. Historically, bad optics might lead to revenue loss and even boycotting by average consumers otherwise happy to signal their sentiments with the dollars they spend. But deleting Uber's app from my phone, what kind of protest is that really? So, let's focus for a sec on the news that's really prompting this thought: Uber accepting $3.5 billion from Saudi Arabia's Public Investment Fund. That's not arms-deal money, nor is it detestable on that level, but it's still HUGE. More to the point, the investor is a government that restricts the rights of women, as Fortune's Dan Primack and others have since pointed out, including the right to drive, restrictions which I'm not alone in finding utterly repugnant. And since the round was announced, we've learned from declassified documents that the Saudis were a lot more than just a little involved in 9/11—allegedly. But let's not think of this observation as shaming Uber. Rather, it and other private companies could participate in the developing conversation around ethics and investment. Thus far Uber's been pretty quiet, though, leaving it to others to drive that conversation.
Black: We all like to think we're fairly idealistic, but the reality is, we're more pragmatic than we'd like to admit. In the case of Uber, those who also have Lyft in their area have a nice alternative they can use if they dislike some of Uber's more troubling issues, such as the company's potential hike of commissions that could hit drivers' income, or the involvement of foreign governments with policies that spark personal disagreement. But if Lyft isn't an option, most will probably still Uber. I know I would. If Uber was cheaper than Lyft, I'd probably use Uber. Extra choices are a luxury most cannot afford in the first place, and as for the additional costs, most consumers (including yours truly) won't want to incur them. Ideals are expensive.
Any thoughts on PE firms dipping deeper into software and even emerging industries like ridesharing?
Gaprindashvili: When I hear software, emerging industries and ridesharing, I think of Dropbox, Snapchat, Airbnb, SoFi and Uber. With those kinds of success stories, I'm not surprised that any type of investor is dipping into more of these deals.
Stanford: It's about time.
Putz: Don't. For my rationale, please see the above.
Black: PE firms are simply looking for value wherever they can find it, as they always have. It's particularly difficult nowadays given the number of competitors, capital overhang, dearth of proprietary deal flow and more. Accordingly, we're seeing increased interest in sectors that haven't typically been as popular with PE (it's worth noting that the evolution of software as an industry has led to the point where the PE model makes more sense for some businesses), as well as the development of investment theses beyond the traditional buyout. Hence the focus on building out platforms as well as uptick in growth capital injections for a minority stake in mature but still healthily growing companies.