Quibi scores $400M for its quick-hit video moonshot
January 8, 2020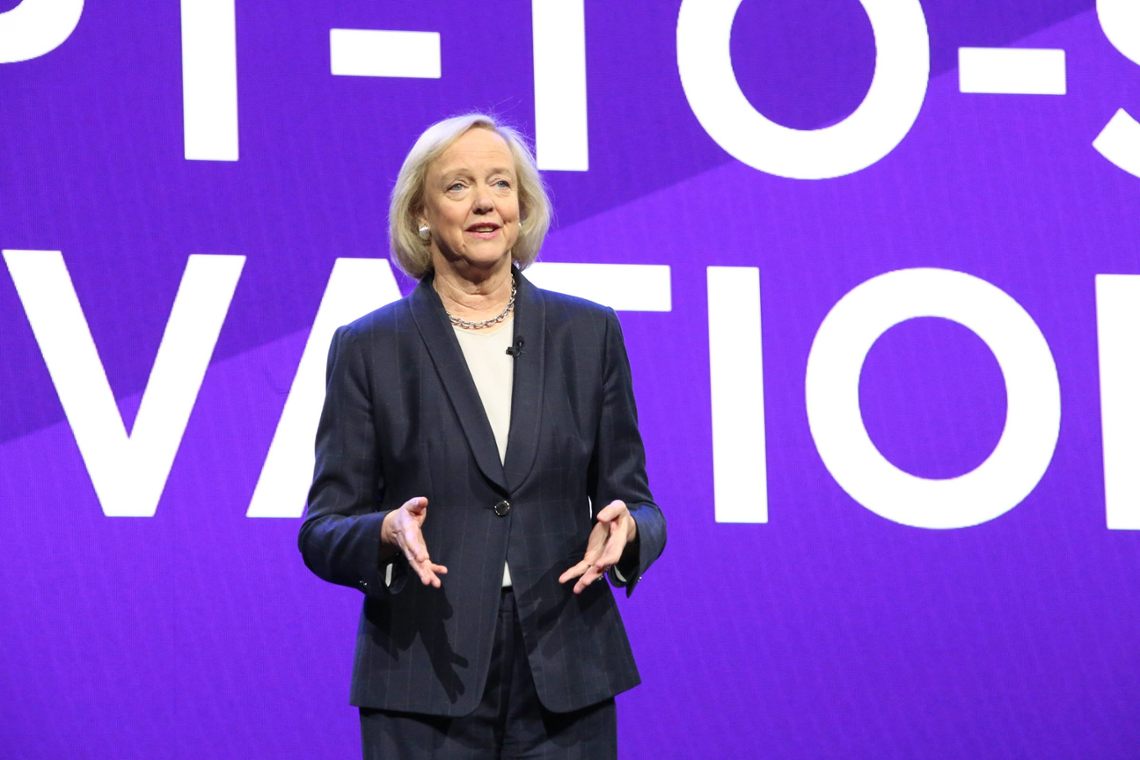 The streaming wars' latest contender is thinking small, but it's still collecting big checks.
A startup called
Quibi
—a portmanteau of "quick bites"—has raised a $400 million round from undisclosed investors ahead of its April launch, when it plans to unleash 8,500 original short-form episodes across more than 175 original shows.
In addition to a war chest to spend on its platform and original content, Los Angeles-based Quibi is banking on the expertise of its leadership to help it break into the crowded world of subscription streaming: CEO Meg Whitman is the former CEO of both
Hewlett-Packard
and
eBay
, and chairman and founder Jeffrey Katzenberg is a Hollywood mogul of DreamWorks and
Walt Disney
fame.
Quibi's vision for short-form video lives somewhere between the ephemeral joy of
TikTok
's minute-or-less mobile content and the binge-worthy sagas popularized by
Netflix
and
HBO
. Its videos will be professionally produced in chapter installments of 10 minutes or less, running the gamut from reality TV and comedy to breaking news. Like Netflix and crew, it relies on a monthly subscription model ($4.99 per month with ads and $7.99 per month without ads).
"We actually set out to tell Hollywood-caliber stories in a whole new way on a platform that has become completely ubiquitous, which is the mobile phone," said Katzenberg during a keynote speech at the annual Consumer Electronics Show (CES) in Las Vegas on Wednesday. In addition to the quick-hit format, Quibi develops a technology it calls "turnstyle" that lets users easily switch from vertical to horizontal viewing on their phones.
With a reported $1.4 billion in financing to date, Quibi isn't going toe-to-toe with the streaming giants any time soon. (For comparison, Netflix spent $12 billion and Disney spent almost $13.6 billion on content in 2018.) Still, Quibi's ambitions are without equal for a company of its stature. That $1.4 billion accounts for nearly half of the total venture funding in the US movies, music and entertainment industry since the start of 2016, according to PitchBook data:
To pull off the fundraising feat, Katzenberg courted earlier investments from some of Hollywood's largest studios, including
Warner Brothers
.,
21st Century Fox
, Disney and
Sony Pictures
, according to reports.
For its launch, Quibi is taking a page out of the
Apple
TV+ playbook by partnering with high-profile directors and stars: Steven Spielberg, Chrissy Tiegen, Dave Franco, Bill Murray and Kevin Hart are making shows for the new platform. The startup plans to have around three hours of new content each day that include episodic documentaries, reality TV shows and movies.
The company has lined up $150 million in advertising partnerships for the first year with major corporations like
Anheuser-Busch
,
Pepsi
and
Progressive Insurance
. Quibi's appeal to advertisers, Whitman said, is that it offers "a premium, brand-safe platform that targets the millennial audience."
In October, Quibi announced a partnership with T-Mobile to offer its service to the carrier's 86 million customers. And at CES, Whitman said that Quibi has partnered with Google to streamline the startup's technology.