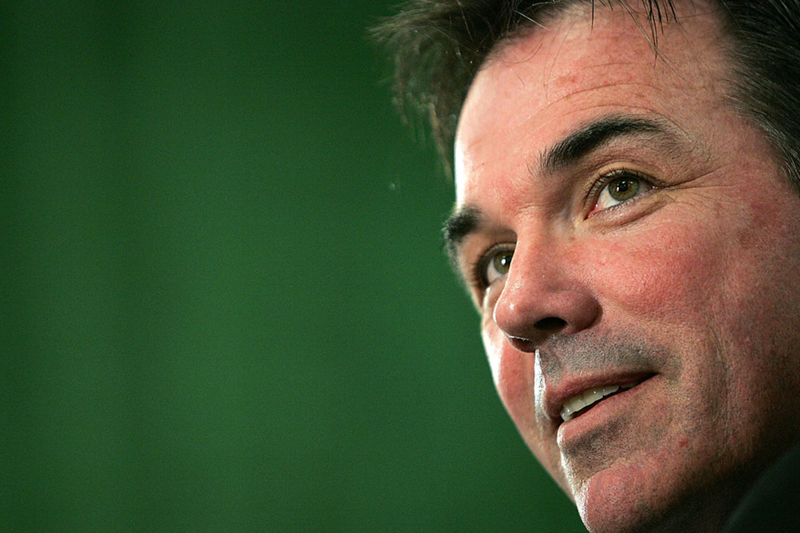 Deals pumping millions into professional sports franchises and special-purpose acquisition companies have been two of the financial world's hottest trends in recent months. Now, a private equity firm and the man who inspired "Moneyball" are offering investors a chance to do both at the same time.
A new SPAC called RedBall Acquisition filed for an IPO on Tuesday, with plans to raise $500 million that it hopes to deploy in the eventual acquisition of a pro sports team. The co-chairmen of the blank-check company are Gerald Cardinale, the founder of
RedBird Capital Partners
, a private equity firm that frequents the sports space, and Billy Beane, a longtime executive with the Oakland Athletics who was chronicled by Michael Lewis and depicted by Brad Pitt.
The popularity of SPACs
has exploded amid the pandemic
, offering companies a quicker and easier route to the stock market than traditional IPOs. Famed hedge fund leader Bill Ackman raised $4 billion last week in
the biggest blank-check listing of all time
, while privately backed companies such as
Nikola
,
Fisker
and
MultiPlan
have all struck deals to go public in 2020 via multibillion-dollar mergers with SPACs.
Blank-check listings have raised $19.2 billion so far in 2020, according to SPAC Research, already more than 40% higher than last year's total, which at the time was the highest annual sum on record.
Institutional investors have also been flocking to pro sports, eager to tap into booming valuations in the sector. It's a shift
that's been accelerated by the pandemic
, and one that could be further sped up by potential changes in ownership rules for the NBA and MLS that could make it easier for private equity firms and other institutional backers to acquire stakes.
Axios reported earlier this year that a private equity firm called
Arctos Sports Partners
was raising up to $1.5 billion for a new fund to stake sports teams.
Dyal Capital Partners
is believed to be raising up to $2 billion to invest in NBA franchises. The Straus Group is in talks to purchase the Minnesota Timberwolves, Bloomberg reported Tuesday. And several of private equity's biggest names—including
Silver Lake
,
CVC Capital Partners
,
Bain Capital
,
Blackstone
and Saudi Arabia's Public Investment Fund—have all either executed or been linked to deals in European soccer and rugby.
RedBird has also been getting in on the act. Just last week, it agreed to acquire an 85% stake in Toulouse FC, a soccer club currently in France's second division. The firm's new SPAC also has other ties to European soccer. Beane is best known for his work in baseball, but since 2015, he has worked as an advisor for AZ Alkmaar, a Dutch club. In 2017, he acquired a minority stake in Barnsley, a team in England's second division.
Beane's new co-chairman, Cardinale, founded RedBird in 2014 after two decades as a private equity banker at
Goldman Sachs
. He has a long history with the sports world: In 2001, he partnered with the New York Yankees to create the
Yankees Entertainment & Sports Network
, and he remains on the network's board to this day.
Join the more than 1.5 million industry professionals who get our daily newsletter!