Rise or fall? The evolution of the European fintech industry
July 11, 2018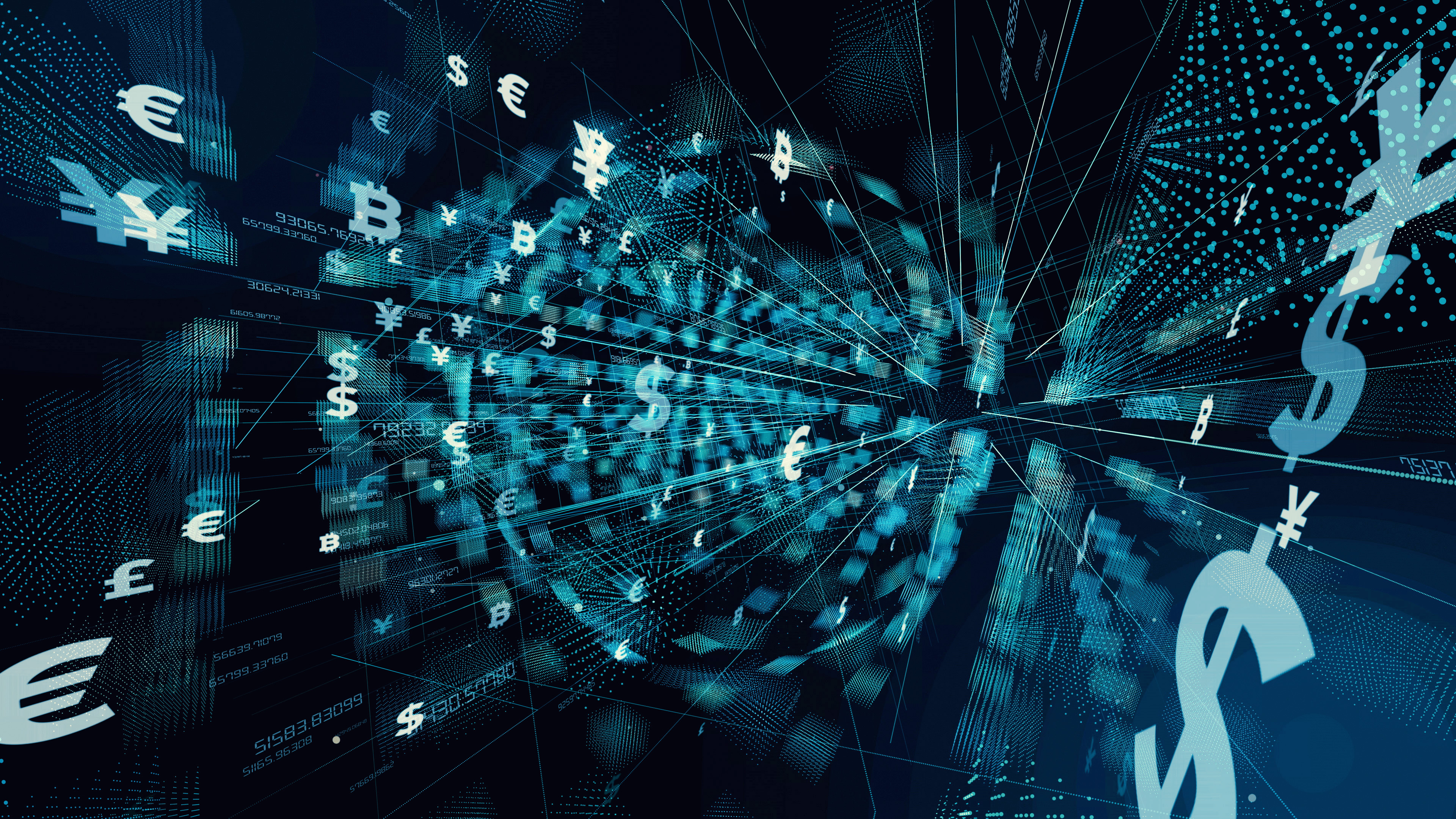 Although technology in financial services has been present in the industry for decades—from ATMs to chip and pin—it's only in the last few years that the concept of fintech has become a fixture and gained significant traction in Europe. But although it has seen considerable VC investment, will the sector be able to sustain the same pace of growth?
The rise of fintech
Fintech has become especially prevalent since the financial crisis. Traditional banks faced increased ire from customers and regulators, and in the aftermath, they focused on recovery rather than investing in digital strategies. During this time, customers have been turning away from high-street brands toward the newer technologies of challenger banks, such as
Monzo
and
Fidor
, which together have over 900,000 customers in Europe.
In addition, the ubiquity of smartphones is removing the need for a physical presence, particularly for younger generations. Research from The British Banking Association showed that visits to bank branches fell 32% between 2011 and 2016, while UK consumer association Which? found that since 2015, nearly 60 bank branches have been closing every month.
Since the start of 2013,
2,478 VC transactions have taken place
in Europe, per the PitchBook Platform, representing more than €8 billion in deal value. Last year saw the largest amount of capital and deals on record, with €2.7 billion coming in across 612 deals. Money transfer service
TransferWise
had the largest transaction, raising a total of
€238 million for its Series E
, which valued the company at around €1.6 billion. Europe is a home to several other fintech unicorns, including payments specialists
Revolut
and
Klarna
, which were valued at $1.7 billion and $2.5 billion at their last funding rounds respectively.
VC investment in European fintech companies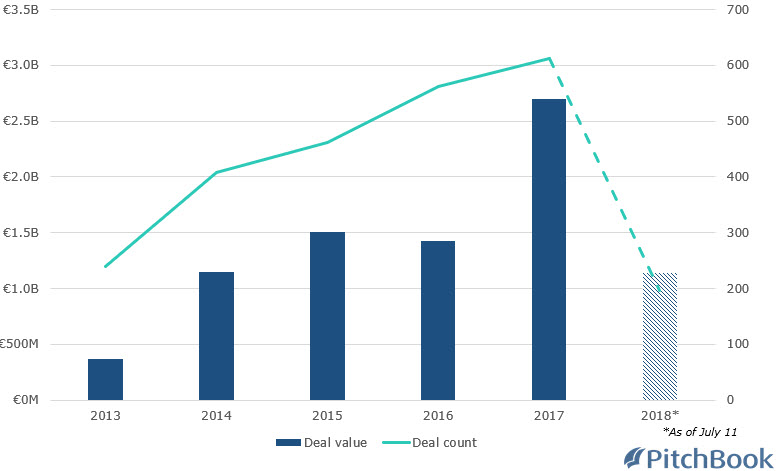 Slowing down
Yet although fintech has seen a rise in popularity in the last five years, 2018 is unlikely to reach the same heights as 2017. Since the beginning of this year, according to the PitchBook Platform,
196 deals have been completed
for a total of €1.14 billion, representing fewer than a third of the transactions in the previous year in terms of deal count. And while it's true that general venture trends have shown volume across sectors to be down, this isn't true when it comes to value, which is soaring in 2018, whereas fintech is nowhere near the pace to match last year's total. This raises the question: Why is VC interest waning?
Research from consultant
Capgemini
claims that fintech startups are realising that they will struggle to succeed in financial services as their business models are less sustainable than traditional businesses. The lack of an established brand and distribution network are hindering startups' efforts to scale up, areas that are typically strengths for the entrenched firms.
The answer to survival, at least according to this report, is to team up with the incumbents with some 75% of global fintechs identifying partnerships as their primary business objectives. This has even led to some stellar deals between fintechs. One of the biggest so far saw US payments business
PayPal
acquire Swedish peer
iZettle
for $2.2 billion
.
On the other side of the equation, established banks are also eyeing potential acquisitions, such as BNP Paribas' purchase of online bank
Compte Nickel
, and
BBVA
, which has bought multiple companies, including Finnish digital bank
Holvi
.
The increased appetite for partnerships with already established firms could explain the drop in deals, as existing startups no longer require the same level of fundraising from VC investors. Add to this the slower pace of new fintechs appearing and it looks as fintech may have peaked, for now.
For more fintech-related content, click here.
Join the more than 1.5 million industry professionals who get our daily newsletter!