Fundraising
SoftBank goes it alone on Vision Fund 2 as portfolio profits leap
May 12, 2021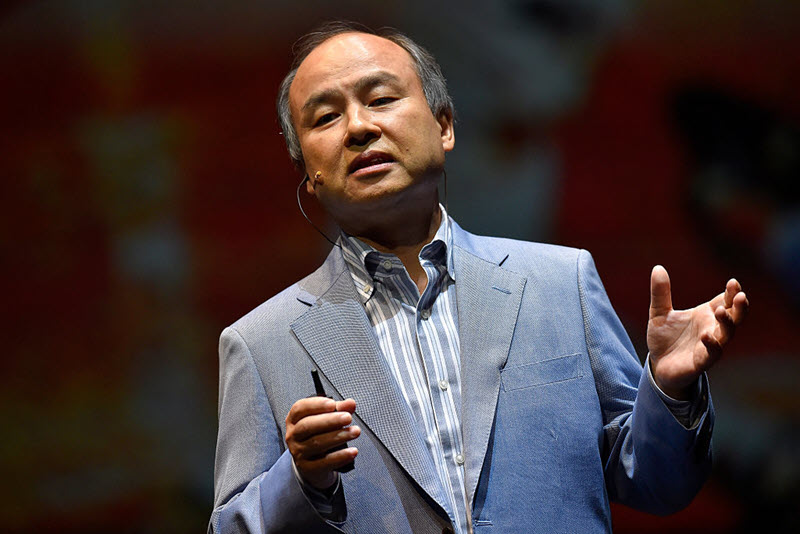 SoftBank
CEO
Masayoshi Son
seems to have a message for detractors: His strategy of backing billion-dollar startups is working, and the firm is happy to bankroll future investments on its own.
SoftBank has raised the size of Vision Fund 2 to $30 billion, up from $20 billion, and plans to continue self-funding the vehicle. The decision came Wednesday along with the company's report of a net profit of 5 trillion yen ($46 billion) for the fiscal year ended March 31, which is being called the largest on record for a Japanese firm.
A year ago, SoftBank was staring down an $18 billion annual loss led by
WeWork
and
Uber
. The poor performance caused many to doubt it could ever raise a second Vision Fund, which had originally targeted $108 billion.
"We invited partners [to join Vision Fund 2], but we were not popular at all," Son said during the investor presentation this week.
The tables have turned, and SoftBank's stock has nearly doubled in value over the course of the year. The firm claims the internal rate of return on Vision Fund 2 is 119%.
Yet the good fortune hasn't sent SoftBank rushing to limited partners. "We have quite enough cash in hand," Son said. "It's not that we don't invite third-party investors at all, but we don't have to beg for participation."
Meanwhile, SoftBank has continued to invest boldly from the new fund. In recent months, Vision Fund 2 has led huge rounds for chipmaker
Sambanova
($678 million),
Didi Chuxing's
autonomous driving unit ($500 million) and
ElevateBio
($525 million).
The firm is on pace to participate in more VC deals in 2021 than ever, having recorded 69 deals in less than six months, according to PitchBook data.
Not all the big SoftBank deals lately are through Vision Fund 2. The firm's Latin America fund has invested $2.6 billion in six of the 10 largest unicorns in the region, Son said. That vehicle is also exclusively self-funded and is led by SoftBank Group International CEO Marcelo Claure,
The upside of this arrangement is that SoftBank captures all of the value from its portfolio companies. But many of those gains may be temporary, and SoftBank carries greater risk as the sole investor.
The bulk of SoftBank's recent profits came from
Coupang's
IPO earlier this year, which the firm said is worth around $28 billion, 10 times its initial investment. But the Korean ecommerce company's stock has fallen around 28% since the start of SoftBank's new fiscal year.
The first Vision Fund was raised primarily from sovereign wealth funds of countries including Saudi Arabia and Abu Dhabi. A portion of that investment was preferred stock, which is subject to a 7% annual coupon.
The high-profile collapse of SoftBank-backed
Greensill Capital
has cast a recent shadow on SoftBank, which had worked hard to move on from WeWork's failed IPO in 2019. SoftBank is reportedly
seeking to recover $1.15 billion from Greensill
, a specialty-finance firm.
Despite the setbacks, SoftBank said the blended IRR for LPs in the first Vision Fund is 22%. Nearly half of the fund's holdings have either gone public or been sold by SoftBank.
More giant IPOs are reportedly on the way that could further boost the Vision fund's returns, including Chinese unicorns Didi Chuxing,
Full Truck Alliance
and
ByteDance
.
Join the more than 1.5 million industry professionals who get our daily newsletter!