Top Investor
The top 10 VC investors in Irish startups
January 8, 2019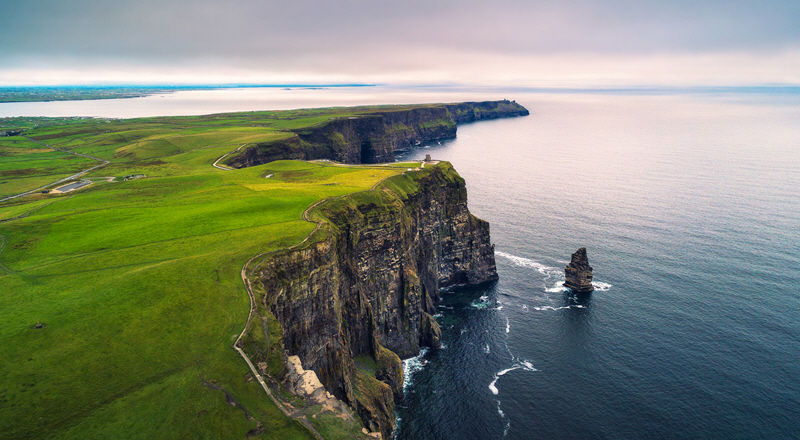 The political and economic landscape in Europe is looking uncertain, as 2019 begins with tensions in countries across the continent and the UK's exit from the European Union looming ever closer. With so much unknown about the future of Europe post-Brexit, some institutions and investors have been looking around for new profitable locations, in case London is usurped as the region's leading financial center.
While cities such as Paris and Berlin are the more obvious front-runners, another possible candidate has emerged: Dublin. According to the Global Financial Centres Index published by the Z/Yen Group, the Irish capital's financial status is expected to rise in significance over the next few years. Ireland already carries a lot of clout with numerous companies choosing the country to base their operations, including the likes of
Google
,
Facebook
and
Apple
.
And it's not just big businesses that are seeing the attractiveness of Ireland—VCs are too. Per the PitchBook Platform, last year saw
nearly 200 VC deals completed
in the country worth around €553 million. This is a leap up from the previous year where the total of amount of capital invested was €100 million less, though down from 2016's peak of more than €632 million. And this year has started well for the nation with deals such as biotech
Atlantic Therapeutics
' €28 million Series B among the highlights.
Here's a look at the
10 most active VC investors in Ireland
since the beginning of 2014, per PitchBook data, excluding accelerator/incubator rounds. Deal counts are in parentheses:
1.
Delta Partners
(38)
2.
ACT Venture Capital
(34)
3.
Kernel Capital
(29)
T-4.
Frontline Ventures
(28)
T-4.
SOSV
(28)
6.
Enterprise Equity Venture Capital
(22)
7.
Fountain Healthcare Partners
(16)
8.
Tribal.vc
(13)
9.
Growing Capital
(12)
10.
Investec Ventures
(11)
Related read: The top 10 VC investors in French startups
Join the more than 1.5 million industry professionals who get our daily newsletter!