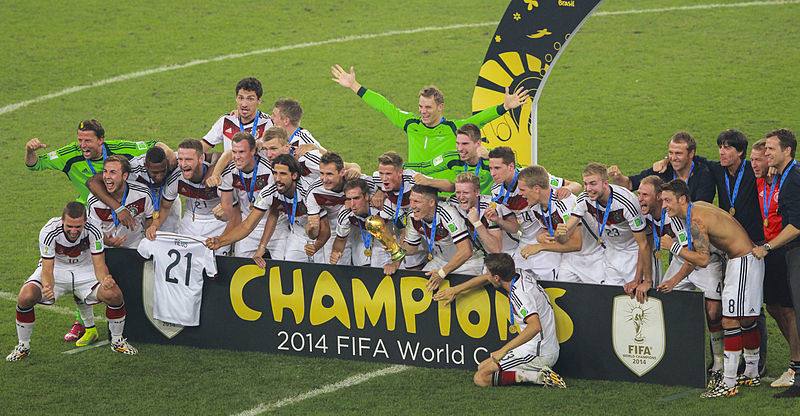 Football's World Cup, arguably the biggest sporting event in the world, kicks off today as hosts Russia take on Saudi Arabia. The month-long tournament is likely to attract billions of viewers as famous stars and plucky minnows showcase their talents. Indeed, 2014's final between Germany and Argentina attracted more than 1 billion viewers.
Germany's victory that year propelled its talented and then-young team onto the international stage, with the country now comfortably atop the FIFA world rankings. This ascendance came from a policy of focusing on promising players from an early age. Six members of the country's squad for the 2014 finals played together in the victorious under-21 campaign for Germany in 2009.
Germany's venture scene may not be number one in the world, but in putting more focus on the early stage, it is certainly making a push. Compared to a lick over €2 billion in 2014, investors completed VC investments in German companies worth
more than €2.4 billion last year
, per the PitchBook Platform. And so far in 2018, the €1.7 billion worth of deals in the country is on pace to shatter the €3 billion barrier for the first time on record.
Which investors are the most active when it comes to scouting the next prodigious talent to emerge from the home of luminaries such as
Auto1
and
N26
?
Here are the top 11 VC investors in German startups
since the beginning of 2017
, per the PitchBook Platform, excluding accelerator/incubator rounds (deal counts are in parentheses):
1.
High-Tech Gründerfonds
(65)
2.
IBB
(24)
3.
Atlantic Labs
(20)
T-4.
btov Partners
(19)
T-4.
HV Holtzbrinck Ventures
(19)
6.
Bayern Kapital
(16)
T-7.
Cherry Ventures Management
(14)
T-7.
Capnamic Ventures
(14)
T-9.
Global Founders Capital
(13)
T-9.
Coparion
(13)
T-9.
DN Capital
(13)
Check out more of our top investor content.