Politics
TikTok strikes back at Facebook as big tech faces lawmaker scrutiny
July 29, 2020
View comments

(2)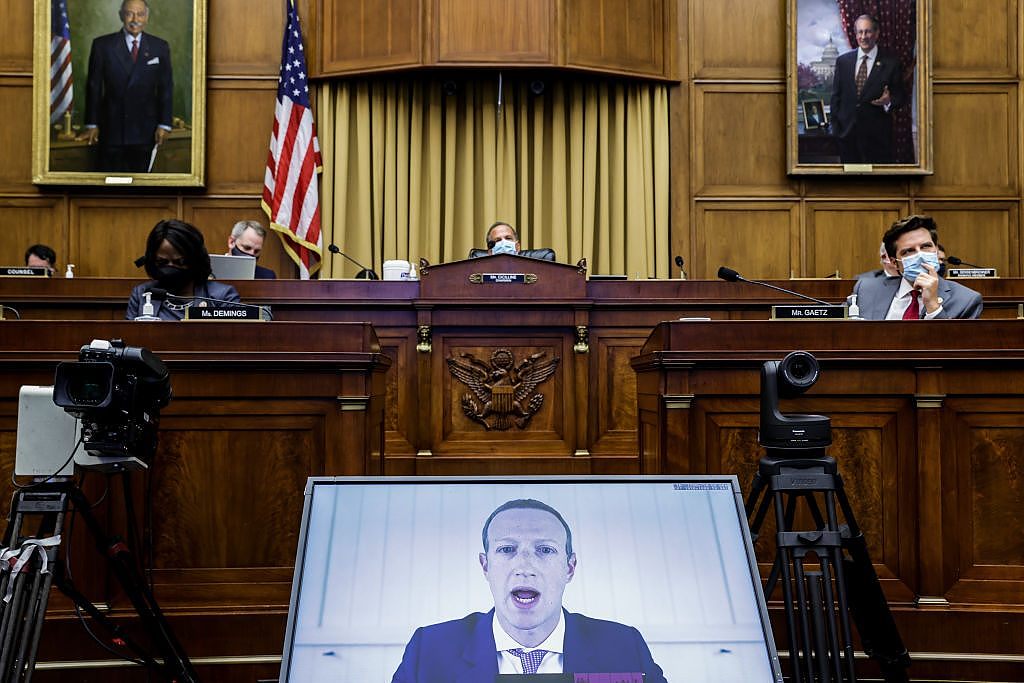 Shortly before his company's chief rival sat alongside other tech CEOs for a grilling by US lawmakers,
TikTok
CEO Kevin Mayer listed a few grievances of his own.
In a blog post, Mayer said
Facebook
was guilty of launching attacks on TikTok "disguised as patriotism" and creating a "copycat product" called Reels. The comments were part of a call for "fair competition and transparency" in tech that also welcomed regulation.
On Wednesday, Facebook CEO Mark Zuckerberg was joined by the heads of
Apple
,
Alphabet
and
Amazon
for a congressional hearing that centered on alleged anticompetitive practices by the tech giants, as well as potential biases in the way they moderate content.
Facebook's acquisition of
Instagram
and its habit of mimicking products from smaller companies were chief among the complaints lodged against the social media giant by members of the House Judiciary antitrust subcommittee.
Rep. Pramila Jayapal, whose district includes much of the Seattle area, directed a series of questions at Zuckerberg that explored a possible pattern of both copying and intimidating rivals.
But as lawmakers mull whether and how to apply antitrust laws to US-born tech companies, TikTok faces far more immediate regulatory threats.
Treasury Secretary Steven Mnuchin confirmed Wednesday that the Committee on Foreign Investment in the US is reviewing the app and will make a recommendation to the president. Earlier this month, Secretary of State Mike Pompeo said the US was considering a ban of TikTok and other Chinese social media apps over national security concerns.
And the Senate is expected to vote on a bill that would ban TikTok from government devices specifically, a version of which has already passed the House of Representatives and a Senate committee.
That pressure has prompted TikTok's US investors to consider a takeover of the company, which could value the social media darling at $50 billion, according to Reuters. The price tag is 50 times the company's anticipated $1 billion revenue in 2020, although it expects revenues of $6 billion next year, the report said.
Mayer acknowledged that TikTok receives more scrutiny than its peers due to its "Chinese origins."
"TikTok has become the latest target, but we are not the enemy. The bigger move is to use this moment to drive deeper conversations around algorithms, transparency, and content moderation, and to develop stricter rules of the road," Mayer wrote.
The company, which is owned by Beijing-based
ByteDance
, has denied that it shares data on US citizens with the Chinese government, a concern repeatedly echoed by US politicians.
Zuckerberg criticized TikTok last year, citing allegations that the app suppressed videos by protestors in Hong Kong during demonstrations.
TikTok has taken steps to distinguish its American operations from its Chinese headquarters, including hiring Mayer, a former
Disney
executive. ByteDance is also reportedly considering a holding company and independent board for TikTok, though no decisions have been made.
Join the more than 1.5 million industry professionals who get our daily newsletter!