Fintech
VC interest in Latin America swells as fintech takes flight
April 19, 2021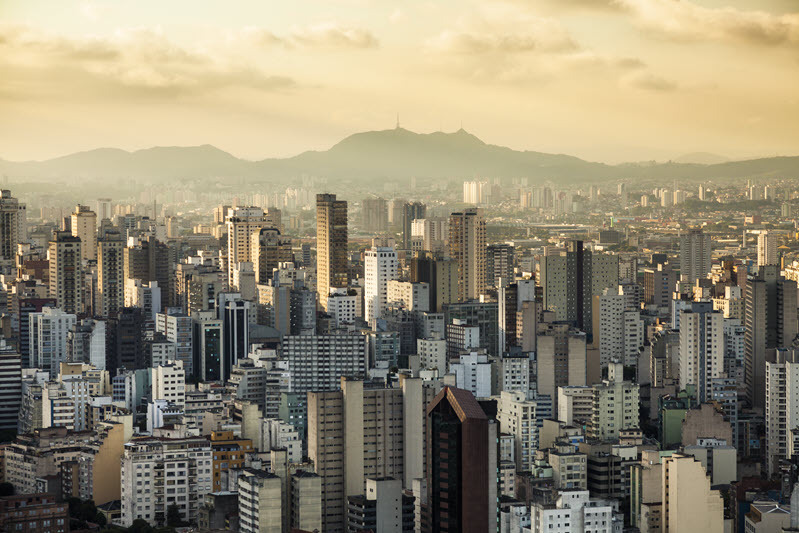 The rise of fintech innovation and demand for online banking tools amid the pandemic has propelled Latin America to undergo a digital transformation.
Large banks in the region have enjoyed a lack of competition for decades, allowing them to avoid creating financial products that could serve the region's largely underserved population—until now.
"Fintech has continued to grow in scope and impact on the venture capital landscape, and Latin America is no exception to that," said Ben Savage, a partner at
Clocktower Technology Ventures
. Last month, the Santa Monica, Calif.-based firm announced the launch of its first fund focused on investing in Latin America's financial services sector.
Four years ago, fintech startups in Latin America secured just shy of $236 million in investment from venture capitalists, according to PitchBook data. That number soared to more than $1.7 billion across 123 deals in 2019.
And that growth in VC financing stayed steady last year, as adoption of digital tools increased among Latin American consumers during the pandemic: Over 40 million people in the region were added to the banking ecosystem over five months during 2020, according to research released in October by Americas Market Intelligence in partnership with Mastercard.
Last year, startups in the region pulled in more than $1.3 billion across 110 VC deals, PitchBook data shows.
As fintech startups continue to scale operations and secure hefty checks from venture investors, many established banks are being forced to redefine legacy processes, acknowledge competition, and in some cases, proactively partner with fintech startups.
"Incumbent financial institutions were certainly not under any economic pressure to expand their footprint, and part of why they have such high returns is that they essentially only served more affluent ends of the economic spectrum in these regions," said Savage.
From an entrepreneurial standpoint, Savage said that a fintech-focused founder has two distinctive ways to innovate in Latin America: One is to build new financial products for underbanked consumers where incumbent players have not ventured enough, and the second is to compete directly against legacy players that have benefited from a lack of competition. Either way, it will change the competitive dynamics for the financial services industry, he said.
Going by some of the recent deals in the region, it seems that neobanks with differentiated business models are likely to thrive as they continue to attract venture interest from across the globe.
In January,
Nubank
hit a reported $25 billion valuation with a $400 million Series G led in part by
Invesco
, with
Sequoia
,
Tencent
and others participating. In February, the Sao Paulo-based company launched a new credit card designed to help blacklisted defaulters rebuild credit history.
Neon, which secured $300 million in September, targets small businesses and micro-entrepreneurs—a customer segment often overlooked by traditional banks due to high interest rates.
Brazil's
Creditas
, the provider of a secured lending platform offering lower interest rates, landed a $255 million round in December. And
SoftBank
-backed
Konfio
, which scored one of the biggest deals in the past two years, is a Mexico-based developer of an online lending platform designed to offer micro-business loans.
"Challenger banks are finally creating a level of competition in the market that is really healthy for consumers," said Bill Cilluffo, a partner at
QED Investors
.
QED started backing startups in Latin America in 2014, and has made a total of 25 investments in the region to date, including Nubank, Creditas and financial comparison platform creator
Coru
.
In many ways, fintechs and banks have what each other needs, Cilluffo said. For example, the Brazilian banking sector is one of the more profitable sectors in the world, but oftentimes they "don't really invest in customer experience and diversity of offerings the way they could," he said, and his firm sees that as an opportunity for fintech startups to develop user-friendly products at a more affordable price point than banks.
While banks offer regulatory support and access to millions of customers, they can use fintech startups to provide modern technology, quality user experiences and the ability to innovate, he said.
Fintech startups across the globe have been outstanding at carving out market share by developing a financial service, targeting a specific customer segment, exceedingly serving customers' needs, and then expanding their product offerings, explained Robert Le, an emerging tech analyst at PitchBook.
"We expect Latin America to follow a similar playbook," he said.
Join the more than 1.5 million industry professionals who get our daily newsletter!