Diversity
Andreessen Horowitz wants to fund more black entrepreneurs
August 13, 2018
View comments

(6)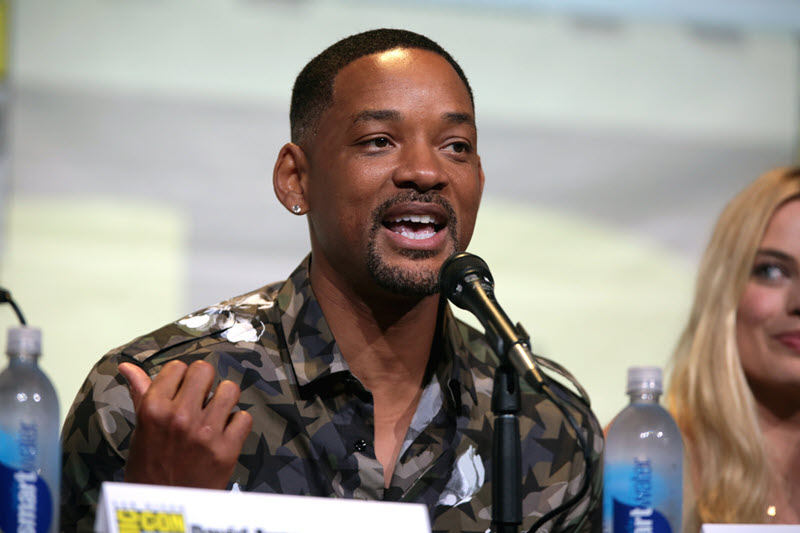 Andreessen Horowitz
, the renowned venture capital firm that's funded the likes of
Airbnb
,
Lyft
and
Coinbase
, is raising roughly $15 million for a new fund geared toward backing black celebrities, athletes and media figures, according to The Wall Street Journal.
Golden State Warriors star Kevin Durant, actor Will Smith and Richelieu Dennis, who's the publisher of Essence magazine, have reportedly signed on as limited partners. The three of them have already made names for themselves in Silicon Valley. Durant
has closed several deals
, both individually and through The Durant Company, with a portfolio that includes
Postmates
and
Acorns
. Smith, meanwhile, is a fundraiser: He's in the process of pulling together $100 million for a VC vehicle called The Dreamers Fund through a partnership with soccer star Keisuke Honda. And Dennis has become known as an advocate for black women—he recently helped launch a $100 million fund to invest in black female founders.
Andreessen Horowitz is calling its new effort "Culture." Fees and carried interest from the fund will be donated to nonprofits focused on bringing more diversity into the tech sector. And WSJ reports that a16z will co-invest alongside the Culture fund with capital from its main vehicle, presumably Andreessen Horowitz Fund V, which closed on just north of $1.5 billion in 2016.
The firm told PitchBook it has nothing to share at this time.
Could the tide be turning?
Much of a16z's investing team is white and male, though it has made two notable moves involving women this year. In late June, the firm hired Katie Haun as its
first-ever female general partner
. A few weeks later it
promoted Connie Chan to GP
. The move made Chan the first person at the firm to be promoted from within to a general partner position and the first GP without previous experience as a founder or CEO, a requirement that had hindered other a16z investors from moving up the ranks of the firm.
Several other VC firms, including
Redpoint Ventures
,
First Round Capital
and
Union Square Ventures,
have also
appointed their first female GP in the last year
or so. But when it comes to hiring and promoting black investors, Silicon Valley has been lagging behind.
For its part, a16z lists 29 investors on its website. None of them are black.
Since the beginning of the century, a very small amount of venture capital has gone to companies with black founders. According to a recent study by
Harlem Capital
, a VC fund that backs diverse founders, just 105 companies with black or Latino founders have raised rounds of $1 million or more since 2000. In total, those companies have brought in $2.7 billion in equity funding from 140 investors. Just 18 of those firms completed more than two investments, with the top 10 backing 34 of the 105 companies (32%) and making 67 of the 234 investments (29%). More than half of those top 10 investors had diverse GPs.
"There is a strong correlation between the race of investors and founders so there needs to be both upward mobility at top firms and separate funds managed by black GPs," Harlem Capital managing partner Henri Pierre-Jacques told PitchBook. "This is part of the reason Andreessen Horowitz recently removed the founder requirement for partners. If black founders aren't getting funded then there is a smaller pool of black investors who can move up the ranks."
According to ProjectDiane, a demographic study that provides a snapshot of the current landscape for black women in tech, US startups founded by black women raised
nearly $250 million in VC last year
, up from less than $50 million in 2016.
"The VC community has been looking for a certain pattern of a founder based on what has been successful in the past," Kathryn Finney told PitchBook in June. Finney is the founder and managing director of
digitalundivided
, which created ProjectDiane. "I say to people, if you've never invested in a black women founder, how do you know that founder isn't going to be successful?"
Several venture firms led by women and minorities have made concerted efforts to funnel capital into minority-led enterprises.
Backstage Capital
, for example, recently kicked off a $36 million fund to invest in black women-founded businesses. The firm's founder, Arlan Hamilton, joked on Twitter that while the fund was being called a "diversity fund," she was calling it the "it's about damn time fund."
Hamilton has been an outspoken force in the VC world, encouraging a dialogue around the lack of funding for women and minority founders.
In a conversation with Fortune
earlier this year, Hamilton was asked what she thought about firms forming independent funds to invest in diverse founders rather than investing in those entrepreneurs out of a pre-existing fund.
"Here's the thing: In an ideal world, they wouldn't think about it as something separate. But at least, it's a step forward. I'd rather them do that than completely ignore it," Hamilton told Fortune.
Harlem Capital, for their part, says that VC firms led by women and minorities will likely be the fastest way to shift the flow of capital toward minority entrepreneurs. As for black celebrities and athletes moving the needle for the average minority entrepreneur, Harlem's Pierre-Jacques said he's not so sure.
"Many black celebrities have recently launched funds, but this hasn't necessarily shifted the landscape for black investors looking to raise a fund," Pierre-Jacques said. "There still needs to be a focus on non-celebrity African Americans' ability to raise funds."
Related reads: 25 black founders and VCs to watch in 2018

A look at Kevin Durant's search for slam dunks in VC