KKR
KKR highlights tech push, $110B fundraising goal
April 15, 2021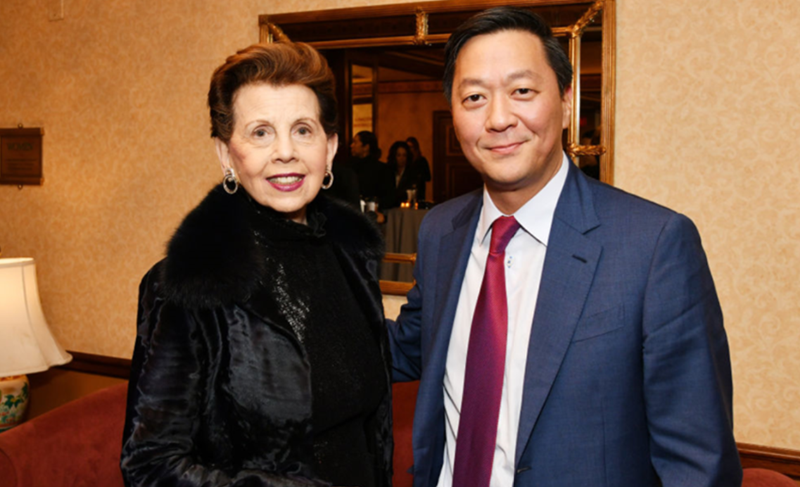 KKR
has long been one of the most active private equity firms in the tech industry, with early investments in unicorns such as
Lyft
,
FanDuel
and
Policygenius
. And it has no plans to slow down.
Earlier this week, KKR co-president Joseph Bae touted the firm's continued push into the industry, announcing that KKR expects in the next 12 months to close its next tech-focused fund and a debut tech fund focused exclusively on Asia.
Since launching its growth investing strategy in 2016, KKR has invested more than $6 billion in enterprise software and more than $4 billion in the online consumer space.
"We were seeing some really exciting businesses that frankly were too small for our main private equity fund." Bae said during the firm's annual investor day. "We wanted to participate in that."
KKR has also tapped its flagship strategy for tech deals. And it's poised to pay off.
Last week,
Applovin
, a KKR portfolio company, revealed in an S-1 that it planned to go public at a roughly $30 billion valuation, setting up a possible $8 billion payday for KKR if the company debuts at the midpoint of its proposed range. KKR originally backed Applovin with a $400 million investment in 2018, using capital from KKR Americas XII.
In the past 12 months alone, roughly 36% of KKR's private equity deals have come in the IT space, more than in any other industry, according to PitchBook data. That marked a huge jump from the 12 months prior, when some 14% of the firm's PE deals involved IT companies. Perhaps that's no surprise, given KKR's returns from three recent vintages focused on its growth equity deals across the tech space. Here's a slide from the firm's investor day presentation showcasing fund returns: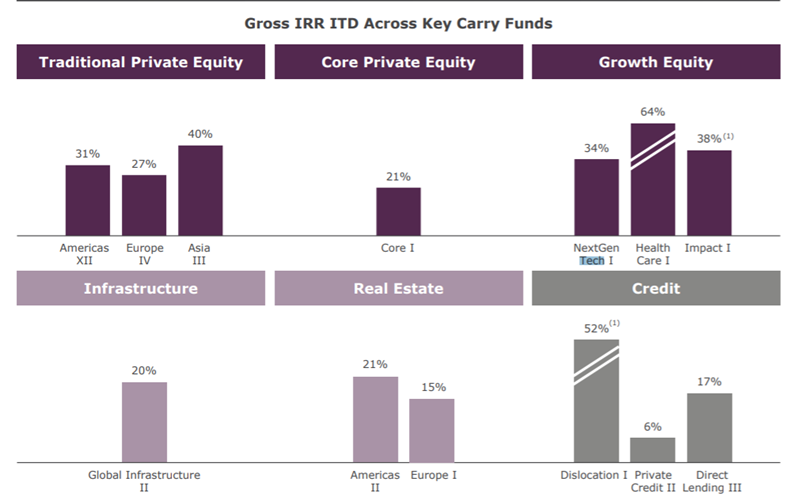 Earlier this week, KKR agreed to acquire
Ensono
, a provider of digital software services for the IT space, from
Charlesbank Capital Partners
and
M/C Partners
in deal reportedly worth around $1.7 billion. And the firm is weighing a bid for
Toshiba
that could value the Japanese tech conglomerate at upward of $21 billion, according to Bloomberg.
Fundraising push on tap
On a broader level, KKR brought in a firm record of $44 billion last year, pushing its assets under management to $252 billion. The goal, according to Bae, is to raise up to $110 billion by the end of 2022
—
up to $50 billion for private equity, up to $20 billion for infrastructure, up to $15 billion for real estate and up to $25 billion for credit.
Earlier this month, KKR took a step in that direction when it closed its fourth flagship Asia fund on $15 billion, surpassing a $9.3 billion predecessor closed in 2017 to become the largest pool of private equity capital raised for the region, according to Bae. The firm closed its previous tech fund, KKR Next Generation Growth Technology Fund II, on $2.2 billion in early 2020.
"It's been really hard for investors to find return in the public markets, both equities and credit, especially those that are focused on looking for yield," KKR co-president Scott Nuttall said. "We're finding more and more investors shifting a larger percentage of their investment portfolio to alternatives."
Shares of KKR stock have jumped 33% so far this year, closing Thursday at $52.92 per share. That has easily outpaced rivals
Blackstone
, which has seen shares jump roughly 26% this year, and
The Carlyle Group
, which has seen shares increase around 25%.
Apollo Global Management
shares have inched up about 5%.
KKR became the first publicly traded private equity firm to formally shift from a partnership to a corporation in July 2018, allowing the company's shares to become available for mutual funds and index trackers.
Join the more than 1.5 million industry professionals who get our daily newsletter!