Moderna Therapeutics
has set terms for its upcoming IPO, with plans to offer 21.7 million shares at between $22 and $24 apiece on the NASDAQ under the ticker symbol MRNA. The public debut could raise up to $521.7 million, which would make it the largest IPO ever for a VC-backed biotech in the US, per PitchBook data.
Founded in 2010, Moderna uses messenger RNA to develops drugs for the treatment of infectious diseases, genetic disorders, cancer and cardiovascular diseases. The company's significant stockholders include
Flagship Pioneering
(19.5% pre-IPO stake) and
AstraZeneca
(8.4%).
Morgan Stanley
,
Goldman Sachs
and
JP Morgan
are acting as the lead underwriters for the IPO.
Moderna is the most valuable VC-backed business in Massachusetts, per PitchBook data. It has raised around $1.6 billion in total venture funding, including a $125 million round in May from the VC arm of
Merck
that valued it at over $7 billion. That funding is part of a continued partnership between the companies, which are working together to develop a personalized cancer vaccine. Moderna's other backers include
Sequoia Capital China
, ArrowMark Partners and
EDBI
.
Here's a closer look at the Cambridge, MA-based company's full VC funding and valuation history: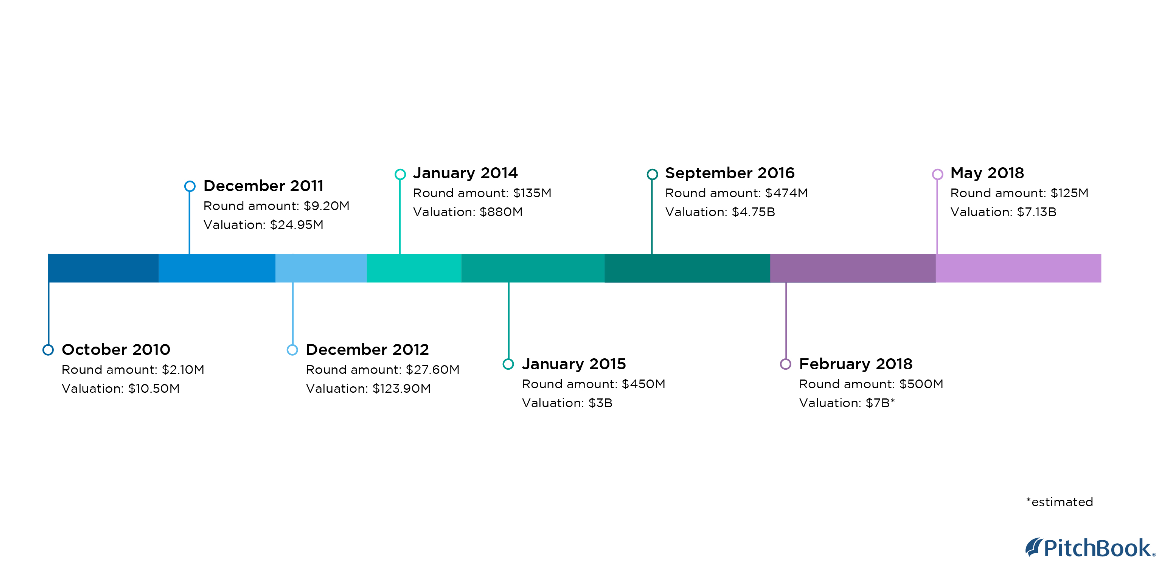 Moderna joins a slew of biotech companies who made the leap to the public markets in 2018.
Allogene Therapeutics
, a developer of drugs used to treat blood cancers and solid tumors, raised $324 million in its IPO in October. The company's backers include Two River Group,
TPG Capital
and
Pfizer
.
Homology Medicines
, a biopharma focused on gene editing and gene therapy, brought in $144 million with its March IPO, after gathering $127 million in VC backing from investors including
Maverick Ventures
,
Novartis
and Rock Springs Capital. And
ARMO BioSciences
raised $128 million at the beginning of the year when it debuted on the NASDAQ. The immuno-oncology company had received prior VC funding from
Qiming Venture Partners
,
Sequoia
and
Kleiner Perkins
, reaching a valuation of $273 million in August 2017.
Related read: All the companies making 2018 a historic year for IPOs in the US