PE Fundraising
Platinum Equity becomes latest PE heavyweight to raise $10B fund
January 7, 2020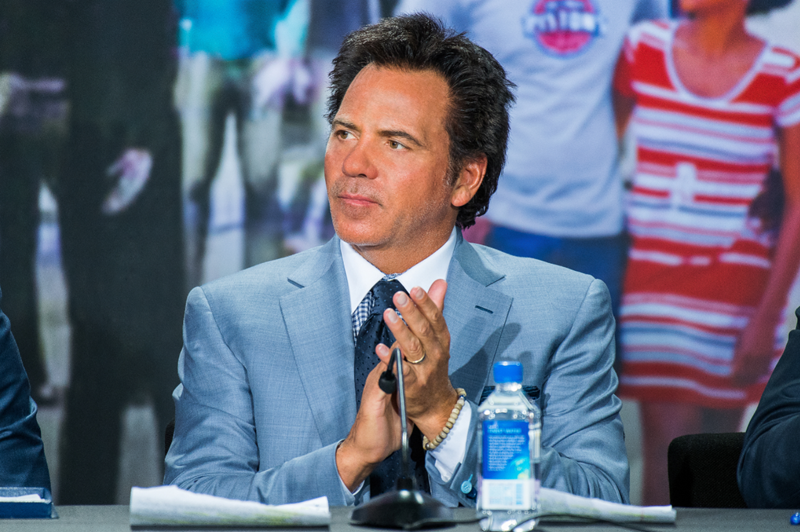 Platinum Equity
started 2020 with a fundraising bang.
The firm announced on Tuesday the close of its fifth flagship fund on a $10 billion hard cap, surpassing an $8 billion target. The vehicle puts Los Angeles-based Platinum among a select group of private equity shops
to have raised at least $10 billion
for a single fund. It also marks a massive step up from the firm's two previous flagship efforts, which closed on $6.5 billion in 2017 and $3.75 billion in 2013, respectively.
In that respect, Platinum is far from alone in the buyout industry, as other firms such as
Vista Equity Partners
,
Leonard Green & Partners
and
Genstar Capital
have all raised recent mega-funds that represented major upticks in fund size from their previous vehicles. Other well-established firms have been bringing in huge new funds of their own, including
Blackstone
's record $26 billion effort. In the US, PE firms raised more capital in 2018 than
any year on record
, indicating a sector that's awash in cash.
But Platinum partner Mark Barnhill, who led capital-raising efforts, said his firm's increase was due more to its own recent history than any larger market trends.
"Previous Platinum funds, in previous markets, were also oversubscribed," he wrote in an email. "We have earned investor support on the basis of differentiated strategy, consistent performance and demonstrable track record."
Founded by Tom Gores in 1995, Platinum specializes in corporate carveouts, public-to-private deals and other majority investments. Perhaps best known for owning the NBA's Detroit Pistons, the firm has been busy in the past few months conducting multibillion-dollar deals. In October, it agreed to acquire
Cision
, a provider of software for PR and marketing professionals, for $10 per share in a takeover valued at roughly $2.74 billion. And last month, it announced plans to take digital infrastructure company
Vertiv
public through a merger with a special-purpose acquisition company backed by
Goldman Sachs
, valuing Vertiv at approximately $5.3 billion.
Platinum's latest flagship fund is expected to employ a similar investment approach to past vehicles. That could be good news for LPs. Platinum's past two flagship funds both rank in the top quartiles of their respective benchmarks as measured by IRR, according to PitchBook data.
The firm gained some unwanted attention last September when Democratic presidential candidate Elizabeth Warren and other lawmakers sent a letter to Platinum demanding it divulge details about its investment in
Securus Technologies
, a Texas-based prison phone company accused of charging exorbitant rates to communicate with friends and loved ones. Less than two weeks after Platinum received the letter, Securus announced a corporate reorganization and plans to add new product offerings. Platinum acquired the company in 2017, reportedly for $1.6 billion.
Correction: This article was updated on Jan. 7 to correctly spell the name of Mark Barnhill.
Related read: Billionaires, buyouts and basketball: The Gores Brothers take on private equity