Q&A: Aileen Lee on Cowboy Ventures' latest fund, getting women on her cap table and what keeps her motivated
August 8, 2018
View comment

(1)
Seed-stage venture capital firm
Cowboy Ventures
closed its third fund on $95 million Tuesday. The firm, which is about six years old, is known for being one of the first VC funds launched by a woman: Aileen Lee, who spent more than a decade as a partner at
Kleiner Perkins
before opting to raise her own fund.
Cowboy's first investment was
Dollar Shave Club
, which saw a $1 billion exit to
Unilever
in 2016. Not a bad start for the firm. Today, its portfolio includes ecommerce startup
Brandless
, which recently received a $240 million investment led by
SoftBank
's Vision Fund, as well as Seattle-based workflow software provider
Textio
and online media company
Brit + Co
.
Lee is also behind All Raise, a new nonprofit that brings together women in VC and offers support in a post-#MeToo era through female founder office hours, community events and more. More than 30 other female investors came together to co-launch the initiative, including Kirsten Green of
Forerunner Ventures
and Shauntel Poulson of
Reach Capital
.
Cowboy's latest fundraise is its largest yet and is about double the size of the median fund raised by a US VC firm with a woman at the helm both in 2017 and so far in 2018. Overall, US VC funds have raised $26.16 billion this year, while women-led VC funds have raked in $2.36 billion and are on pace to surpass last year's total of $3.15 billion. Here's a look at women-led VC's fundraising activity since 2010:
We spoke to Lee, who's also known for coining the now-ubiquitous term "unicorn," about Cowboy's latest fund, the importance of raising cash from diverse LPs and the strength of her small team.
The interview below is lightly edited for length and clarity.
PitchBook: First of all, is it true that Cowboy Ventures is named after your son?
Lee: That's true. My son is named Cowboy, and he was named by his two older sisters.
How did raising Fund III differ from your first or second fundraise?
People said Fund III is harder because you've been in the business long enough to have data. When you raise Fund I, there's no data, so it's like, "Hey, here I am." Fortunately for us, we've been able to work with some really great companies, we aren't raising a billion-dollar fund, and we stuck with pretty much the same LPs the whole time. Fundraising is always trying because you never know how people feel about you; you get a lot of closer-than-usual examination. We are really happy with how it turned out.
What are some of Cowboy's recent investments that you're excited about?
One of the areas we mentioned we are excited about is smarter back-office software. Recently, we made a couple investments in that area, including fullcast.io. It's software for sales operations, which is a category that has generally had very little software.
Machine learning-based software is going to be the main driver behind the next big upgrade cycle. ... We've been fortunate. We led a seed round for a company called Textio, and we've learned a ton from them. ... Most software, even though the user experience has gotten nicer, doesn't really think [on its own]. The software still needs the user to remember everything. With machine learning and natural language processing and AI, software can think more. Software can get a lot smarter than it currently is. Textio is a good example of that—instead of a user having to think of new words, Textio can basically study the outcomes of other specs that have been written in the past and give recommendations, so you can actually get the result that you want.
This is your first fund with Ted Wang on board. Tell us a little about that hire and why you decided to bring him on.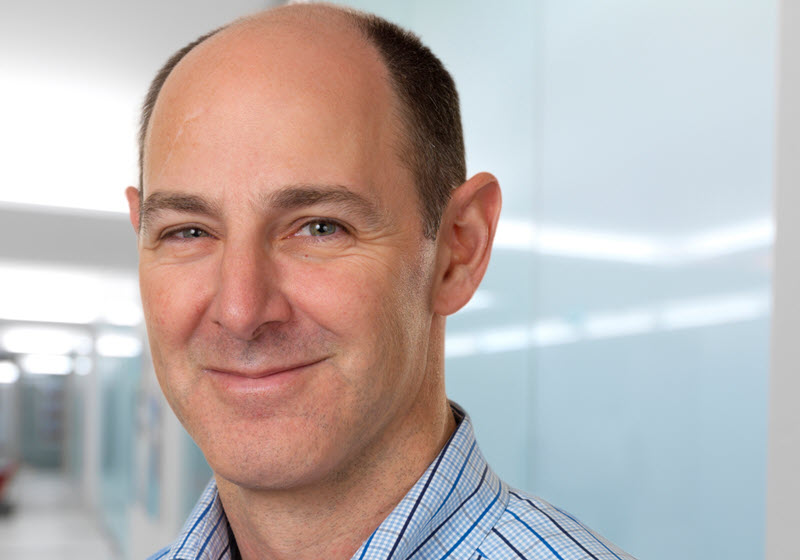 I am a people person and a team person. Teams win. I always thought it'd be great to have a partner or multiple partners. ... Ted is someone I've known personally and also worked with for over a decade. When he told me he was thinking of becoming an investor and leaving his legal practice, I said, "Oh, should we talk?" We spent nine months talking every other week. We took a lot of startup meetings together, and we really just spent the time trying to make sure that this was the right partnership. It was a pretty long process, but it's a big deal—it's your work marriage.
In the future, I think we'd be open to bringing on [another partner]. I think … we are focused on completing investing Fund II. We still have some great new companies to invest in for Fund II and need to make sure our partnership is working well.
The LPs in Cowboy's latest funds are 50% female. That's uncommon in Silicon Valley. How did you make sure you had diverse LPs?
We added some new [LPs], but pretty much everyone who's been with us from Fund I has been with us the whole time. And the funds that have women in important positions have liked what we are doing. ... We are spending so much time on this at All Raise. … I just wanted to be more thoughtful about paying attention to our cap table and trying to support balance, at least in terms of gender.
'I just wanted to be more thoughtful about paying attention to our cap table and trying to support balance, at least in terms of gender.'
You've got a really small team. Do you see that as one of your firm's strengths?
I think a lot of seed firms have grown, like
Floodgate
, but
Homebrew
is similar to us—they have two partners.
First Round
is more of a platform firm where they have more partners.
Baseline
—that's a single partner firm. Some grow; some stay the same. It's about communication, and it's about fund size. To deliver great returns, we are believers that the size we are at makes sense for us and makes sense for us to deliver the highest potential returns. When you do the math, from a seed perspective, it's just really hard to deliver great returns.
You wrote in the Fund III announcement that the firm is focused on "delivering thoughtful, patient, hands-on, personal attention to help founders and teams succeed." What's Cowboy's secret sauce?
I think part of it is that Ted and I have been doing this for a while. We have both been in tech for 20 years, so we've seen a lot. I think that gives us a thoughtfulness and ability to provide insight like, "Oh, we have seen a movie that is similar to this movie. Let us tell you how it went and how it ended." I think if you're new in the business it's just harder. Companies have ups and down. Having seen companies that were about to die and came back to life and become an amazing success, and companies that seemed like great ones and turns out there was an Achilles' heel and didn't turn out as well ... just gives us a perspective.
What else sets Cowboy apart?
I really love this job. We just love meeting entrepreneurs and being helpful to portfolio companies and being part of their journeys. Having a small fund helps us stay really focused on doing the work we are fortunate to get to do. It's pretty focused and pure. For too long, our industry has been too closed off to women and underrepresented minorities. Hopefully, if we are successful, we can create a new proof point: A firm founded by a woman that backs a higher percentage of women and one that helps our founders build more balanced teams. That just gives me extra motivation.
Related read: Female founders are having a very good week