Tech's biggest unicorns are poaching talent from Amazon—no job description required
By Kate Clark
March 13, 2018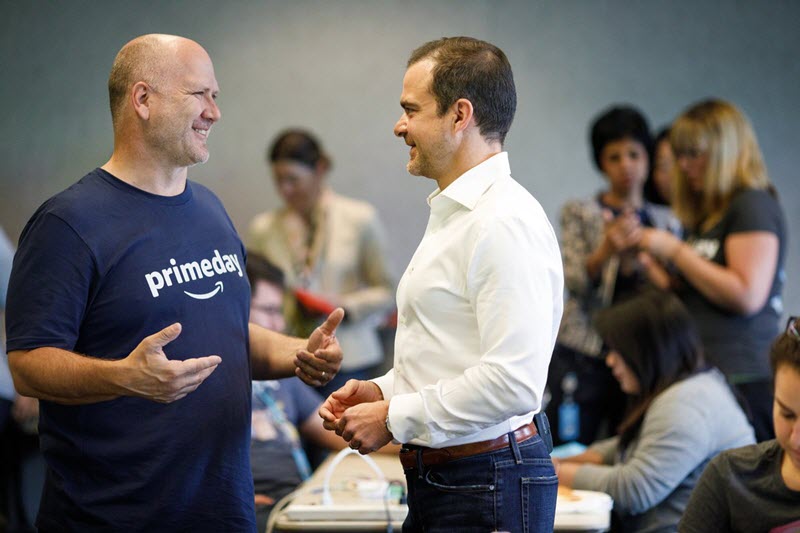 In the last week, three seasoned
Amazon
executives, including Amazon Prime chief Greg Greeley, were poached by the tech industry's most notable (and most highly valued) venture capital-backed companies:
Uber
,
Airbnb
and
WeWork
.
What does this mean for Amazon? The ecommerce behemoth is on track to reach a
$1 trillion market cap
by 2022 and reported $60.5 billion in revenue for the fourth quarter of 2017. Surely it has the cash and bandwidth to recruit and retain talent. But tech's unicorns are also loaded and able to lure top talent with big, VC-subsidized salaries.
The wave of departures began last week when Airbnb announced its hire of Greeley. As president of homes, he'll be responsible for the newly launched Airbnb Plus, a sub-platform for "high-quality homes," among other initiatives. Greeley spent the last 18 years at Amazon, where he helped invent and launch its Prime service, which, as of last year, was being used by an estimated 65% of US households.
Days later, Uber announced the addition of Assaf Ronen as its newest senior vice president and head of product. He'd been VP of voice at Amazon since 2014. For six years prior to that, he was a general manager at Microsoft. Ronen will be replacing Daniel Graf, who left Uber last week after about three years with the ridehailing giant.
Uber, however, rescinded his offer weeks later, after the ridehailing company realized Ronan was not working at Amazon at the time of his hiring like they'd believed, per
Recode
.
The latest Amazonian to jump ship is Sebastian Gunningham, an SVP of seller services for more than a decade. He is joining WeWork as vice chair, reporting directly to its CEO Adam Neumann. According to Fortune, WeWork isn't quite sure what it's going to do with Gunningham just yet. (But why pass up talent like that, right?)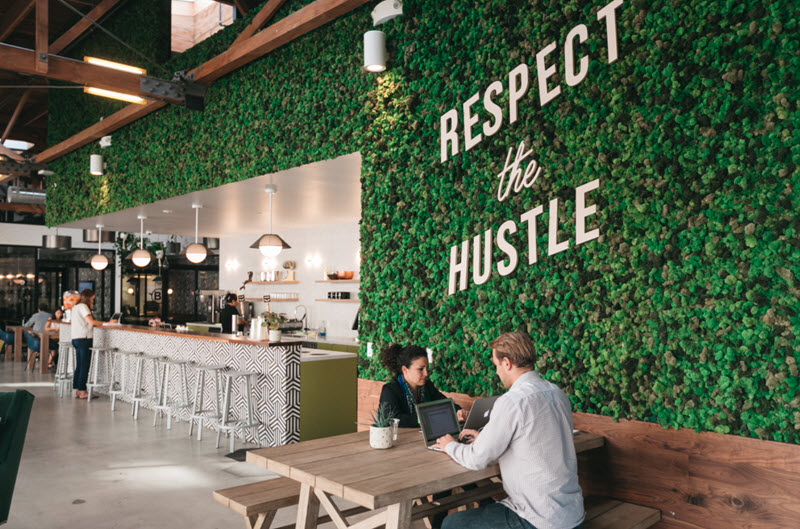 By joining WeWork, Gunningham has signed onto one of the most well-known examples of the preeminent Silicon Valley startup stereotype:
over-funded and overvalued
. The company has raised about $6 billion, planted its co-working stations in more than 20 countries and gone on an acquisition spree that has included the purchase of a large stake in a wave pool business.
Gunningham and Greeley both worked under Amazon's "other Jeff," its CEO of worldwide consumer, Jeff Wilke. The pair were among the top 59 executives at the company,
per The Information
. And their exits may offer Amazon the opportunity to recruit some fresh blood.
Several of Amazon's remaining leaders have been at the company since the 1990s. More than half of the direct reports to Amazon CEO Jeff Bezos have been there since around 2000.
"Headed to join another magical company in its mission to reinvent the places and communities where people go to work,"

— Sebastian Gunningham, in a statement on his move to WeWork.
The three senior leaders who departed Amazon in the last week had 33 years of combined experience at the company, just three years shy of Airbnb CEO Brian Chesky's 36 years of age.
Amazon is no startup, after all—the company celebrated the 20th anniversary of its IPO in May of last year. Perhaps the allure of a unicorn is too strong, or pay is not high enough and working conditions too dire at Amazon, even for those that succeeded in its
hyper-competitive corporate culture
.
Whatever the case, talent retention problems could very well threaten the company's ability to grow and innovate at a time when, economy-wide, employment is rapidly approaching levels of tightness not seen since the height of the dot-com bubble.
Back then the "Everything Store" was still better known as "Earth's Biggest Bookstore."
This article was updated on March 21 to reflect the news that Uber had rescinded its offer to bring on Assaf Ronan as its head of product, per Recode.
Related reads: Mapping Amazon's growing reach

Why Amazon should invest in more startups

How to build an Amazon challenger