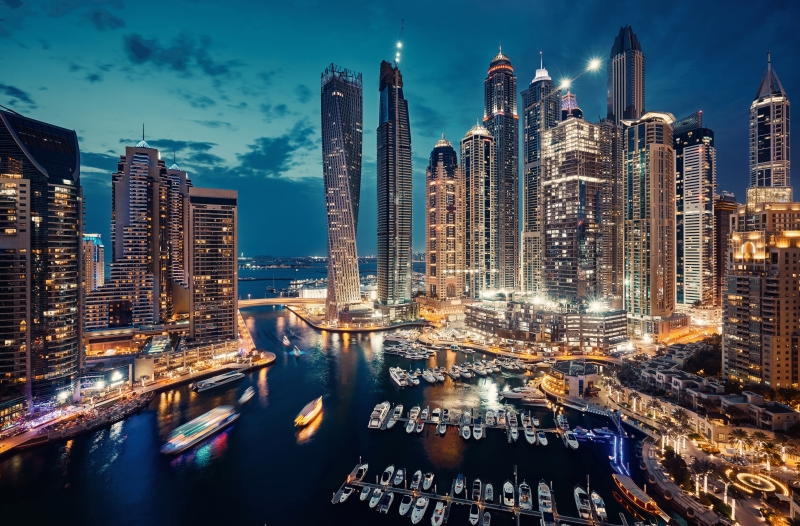 Saudi Arabia and the United Arab Emirates have launched a number of initiatives and government policy programs over the past couple of years in a quest to diversify their respective economies.
In 2016, the Saudi ruler, King Salman bin Abdulaziz Al-Saud, announced the country's Vision 2030 initiative, which aims to drive economic, social and cultural diversification in the kingdom. It includes multibillion-dollar infrastructure plans such as NEOM, a $500 billion investment project that will see a northwest portion of Saudi Arabia, as well as parts of Egypt and Jordan, developed into a mega-economic zone the size of Belgium featuring smart city technologies. The UAE, meanwhile, has created a permanent residency scheme to woo wealthy individuals to the region and has also launched a plan to promote investment into its space sector.
Enter Hambro Perks
In the UAE in particular, the focus on disruptive technologies and innovation has attracted international firms that are eager to offer both capital and expertise to startups looking to expand internationally.
One of the more prominent ones is
Hambro Perks
, a London-based, early-stage investor co-founded by City of London grandee Rupert Hambro, which has more than 40 startup companies in its portfolio.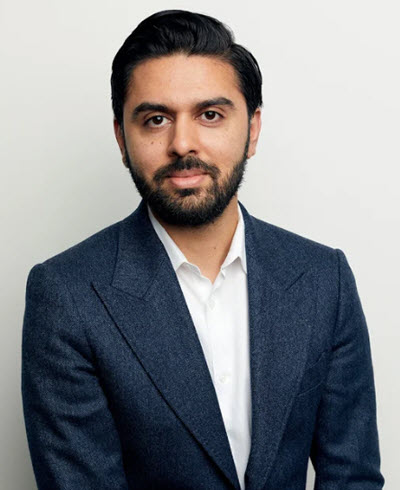 "We are looking at deals with startups that have the ambition to scale out of the region as well as grow locally," managing director Ali Qaiser (pictured) told PitchBook.
Thus far, Hambro Perks is the only British VC to have signed up for a new Saudi-led initiative to attract global venture capital firms to the country. "The reality is that a lot of VCs that want to move into the region just have not got the expertise," explained Qaiser, who is responsible for spearheading the firm's operations in the Middle East. "In terms of the early stage and pre-stage B, nobody has really come to play."
Cash galore
The region's vast oil and gas reserves act as both a blessing and a curse. The commodities have morphed barely populated desert regions into thriving territories boasting some of the world's most ambitious infrastructure projects and multibillion-dollar sovereign wealth funds. However, the local leaders have long been aware that their wealth is founded on finite resources and they have been introducing a variety of initiatives and state-backed programs to reduce their dependency on oil and diversify their respective economic resources.
This has led to diversification in the private market space. The region's SWFs have typically backed or co-invested in large ticket PE transactions, but during recent years governments have also been seeking to create regional startup and VC hubs. Oman has launched accelerator and incubator
Oman Technology Fund
, as well as
IDO Investments
, the sultanate's first strategic venture capital firm.
Mubadala
, the Abu Dhabi state investment company that committed $15 billion to
SoftBank
's Vision Fund, has launched its venture arm with local and Bay Area-based teams. Meanwhile, Hub 71—reportedly named after the UAE's formation in 1971—was launched earlier this year with 535 million Emirati dirhams (around $146 million) to accelerate the local economy by bringing together startups, innovators and global powerhouses in the tech industry.
Qaiser underscored the significance of all of these programs: "Without the government programs we would not be where we are today. They are all driven by their ambition to diversify their economies away from oil and gas and are now all allocating capital towards venture and towards developing their own ecosystem."
Local copycats
When it comes to hubs, one area stands out in particular: Dubai. The largest city in the UAE boasts most of the region's tech successes. "We have found it the easiest region to gain traction in," said Qaiser. "It offers easy ways to set up companies, and a lot of the regional big tech VCs are based out of there, as well as most of the talent. It's also where the large law firms, banks and consultancies are located. The environment makes doing business easy."
Dubai is also home to
Careem
, the ridehailing company
Uber
acquired for $3.1 billion in March. Ecommerce platform
Souq.com
was also founded in Dubai before being bought by
Amazon
for a reported $580 million in 2017. In terms of fundraising activity, the city has seen multiple noteworthy transactions this year, such as online real estate portal
Emerging Markets Property Group
's $100 million Series D in February, which was led by KCK Group. And in April, online retailer
AWOK.com
raised $30 million for its Series A round.
While sizable, these transactions are indicative of the relative infancy of the region's ecosystem. A number of local startups have looked beyond their regional borders and are trying to replicate—either US or European—digital success stories.
"It's a natural development but low-hanging fruit when it comes to technological innovation," explained Qaiser. "This is bound to change over the next couple of years, during which I am also expecting to see some of the regional champions in their local markets consolidate across the region."
Before any consolidation though, there will have to be an increase in viable companies to back. This comes with a challenge that is magnified in SA and the UAE—extremely deep pockets—which Hambro Perks has dealt with when sourcing and closing deals. "There is so much money trying to get into such a small number of good deals, which means we will, to an extent, also look at things we might not have considered previously. Finding good quality deal flow is getting harder and harder because there is so much money going around," said Qaiser.
Greater things to come
With the foundations laid and international capital and expertise taking a closer look at the region, it appears likely that ecosystems across the Middle East will develop according to the usual playbook: More startups running through the alphabet soup of funding rounds, which in turn should attract more talent and international capital—and, ultimately, exits—until the cycle repeats.
"The Careem deal was such a landmark moment for the region, which will hopefully kick-start some other exits," said Qaiser, when asked to look into the crystal ball and make a prediction as to where the region is heading and the opportunities it has to offer. "Governments will continue to pump considerable amounts of money into the system as they try to build and establish their local ecosystems. They will also begin to specialize and start focusing on a few sectors they believe they can become a leader in."
When asked what role Hambro Perks will play, Qaiser had a very clear vision: "We want to raise a large fund and be one of the leading Series A investors in the region with a team on the ground and a portfolio of companies that are on the cusp of becoming global success stories."
Image courtesy of Hambro Perks