In celebration of National Unicorn Day on April 9, we post an annual list of top new unicorn companies in the US by post-money valuation. As a refresher, unicorn companies are privately held startups valued at more than $1 billion.

As of March 31, 2022, per PitchBook data, there were 607 active unicorns in the US, with 75 companies making their unicorn debut since the start of the new year. All told, US unicorns have raised $27 billion of capital across 134 deals this year (through Q1 2022).

But of all the US startups that achieved unicorn status in 2021 and 2022 (so far), ten have galloped to the front of the pack in terms of their gigantic post-money valuations. We'll take a closer look at all of these startups below.
🦄 Top 10 most highly valued new unicorns in the US* 🦄
*According to PitchBook data as of March 31, 2022; data is subject to change
Miro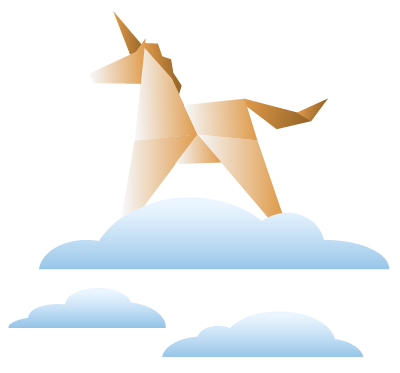 Unicorn date: December 20, 2020
Most recent post-valuation: $17.5B
Founding year: 2009
Headquarters: San Francisco, California
Miro's visual collaboration platform provides cross-functional teams with the tools to connect and communicate effectively. Their cloud-based program allows managers, designers, agile coaches, marketers and other professionals to collaborate securely on a single digital whiteboard, regardless of location. This January, the company raised $400 million through a Series C venture led by ICONIQ with participation from 10 other investors.
Goodleap
Unicorn date: January 27, 2021
Most recent post-valuation: $12B
Founding year: 2003
Headquarters: Roseville, California

Goodleap operates a financing platform designed to offer consumer-friendly financing options for living a sustainable lifestyle. The company's offerings include solar loans, home purchase loans, home refinance, and home improvement loans, enabling people to achieve their dream homes and save money using modern technology. Most recently, Goodleap raised $80 million of venture funding in a deal led by WestCap Group, New Enterprise Associates and other participants.
Fanatics Trading Cards
Unicorn date: September 29, 2021
Most recent post-valuation: $10.4B
Founding year: 2021
Headquarters: Detroit, Michigan

Fanatics Trading Cards operates a baseball trading card platform and sports commerce business with gaming, betting, media business units and retail stores. The unicorn startup raised $350 million in a Series A venture co-led by Insight Partners and Silver Lake. The recent funding round will be used to create a sports platform to expand the existing trading card offering for collectors.
Kraken​
Unicorn date: April 12, 2021
Most recent post-valuation: $11B
Founding year: 2011
Headquarters: San Francisco, California

Kraken develops a trading platform designed to offer cryptocurrencies exchange and trading services. The company provides a blockchain-based financial infrastructure that reduces system costs and shortens payment processing times, enabling financial businesses to process large volumes of data in a short amount of time. This February, the company raised an undisclosed amount from 2B Global Capital and Venture Garage.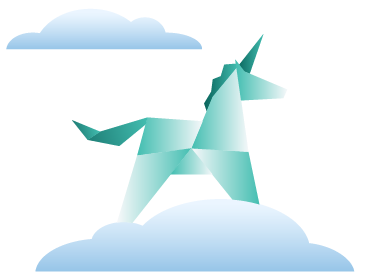 Digital Currency Group

Unicorn date: November 1, 2021
Most recent post-valuation: $10B
Founding year: 2015
Headquarters: Stamford, Connecticut

Digital Currency Group (DCG) is a venture capital firm seeking to invest in fintech, bitcoin, and blockchain companies. Founded and headed by former investment banker Barry Silbert, the group manages a diversified portfolio of subsidiaries, which include crypto leaders such as Grayscale and CoinDesk. In Nov 2021, an undisclosed investor sold a stake in the company to SoftBank Group, Tribe Capital and others for $700 million.
Fireblocks
Unicorn date: August 8, 2021
Most recent post-valuation: $8B
Founding year: 2018
Headquarters: New York, New York

Fireblocks is the developer of a blockchain security platform designed to protect digital assets on the network. The company enables block-chain traders to safeguard their digital assets through secure transfers across exchanges, wallets, custodians and counterparties while keeping them readily available using its patent-pending chip isolation security. In March, the company raised $550 million of funding led by D1 Capital Partners, Index Ventures and 15 other investors.
Related industry vertical
Decentralized finance (DeFi) is a technology sector that removes traditional third-party intermediaries such as brokerages, services and banks from financial transactions. This emerging sector is designed for cryptocurrency and offered on open protocols and decentralized networks, enabling users to be custodians of their own assets. Companies in this space develop open lending protocols, issuance and investing platforms, decentralized prediction markets and other blockchain-based alternatives to traditional finance. For more on the DeFi vertical, download PitchBook's Q4 2021 Emerging Tech Indicator report spotlighting early-and seed-stage crypto deals from 15 top VC firms.
FTX.US
Unicorn date: January 26, 2022
Most recent post-valuation: $8B
Founding year: 2020
Headquarters: Berkeley, California

FTX.US developed an easy to use crypto exchange where individual traders and institutions can buy, sell, and store bitcoin, ethereum, and other cryptocurrencies and digital assets. FTX.US' mission is to grow the digital currency ecosystem, offer US traders a platform that inspires their loyalty and to become a market-leading US crypto exchange in the coming years. The startup raised $400 million of Series A funding from Paradigm, Multicoin Capital and Tribe Capital in early 2022.
Gemini
Unicorn date: November 18, 2021
Most recent post-valuation: $7.1B
Founding year: 2014
Headquarters: New York, New York

Gemini operates a cryptocurrency exchange and custodian platform intended to help buy, sell and store digital assets. The company makes it simple to research the digital assets market, buy bitcoin and other cryptocurrencies and build a portfolio for the future by utilizing tools to understand the cryptocurrency market. Gemini is the only crypto platform to have completed SOC 1 Type 2 and SOC 2 Type 2 examinations, which evaluate the implementation of financial operations, reporting and confidentiality controls. In their most recent funding round, the company raised $400 million of Series D venture led by Morgan Creek Digital Assets.
Datavant
Unicorn date: July 28, 2021
Most recent post-valuation: $7B
Founding year: 2013
Headquarters: San Francisco, California

Datavant is a patient privacy platform which helps institutions protect, match and share health data. The company organizes and structures healthcare data to improve the clinical trial process and the design and interpretation of clinical trials, thereby enabling organizations to improve patient outcomes, protect privacy and connect to the nation's largest ecosystem of real-world data. In July 2021, Datavant received an undisclosed amount of development capital from Roivant Sciences, Johnson & Johnson Innovation - JJDC, Cigna Ventures, Transformation Capital, The Goldman Sachs Group and others.
Related industry vertical
Healthtech companies provide mobility and other information technologies to improve the healthcare industry while decreasing costs. This vertical includes the use of tech services to optimize patient, centered healthcare, like Datavant's offerings. Learn more about what healthtech is, how it's different from medtech and the impacts of COVID-19 on healthcare in the US in our recent blog post. The COVID-19 pandemic has pushed healthtech and telemedicine providers to consider blockchain integration as a solution to securing sensitive patient information and other industry datasets. Learn more about this growing consideration in our timely blog post.
Black Unicorn Factory
Unicorn date: May 20, 2021
Most recent post-valuation: $6.10B
Founding year: 2020
Headquarters: Los Angeles, California

Black Unicorn Factory is an African American Accelerator program providing startups with a path to growth and to achieve IPO within a year of graduating from their program. The company prepares small business startups to go to the New York or Nasdaq Stock Exchanges through its Pre IPO-Startup Accelerator program using a new IPO law called the J.O.B.S. Act (Jumpstart Our Business Startups Act). In May of last year, the company raised $420 million of venture funding led by Barter Ventures.
More on unicorns
What is a unicorn?
Read our blog post about the origin of the term and whether unicorns are still rare
Read about the growth drivers of European unicorns
Download our Q3 2021 Analyst Note: Unicorns Defining the New Norm
Check out how nontraditional VC investors impact unicorn activity
Read our blog post about how nontraditional and tourist investors fuel the global unicorn phenomenon
More on PitchBook's data coverage
See how our data can take you firm further
Explore PitchBook's robust private market data coverage, including actionable insights on companies—including unicorns, plus funds, investors, deals and more