Venture Capital
Fitness-hardware startups follow Peloton's lead—up to a point
December 13, 2019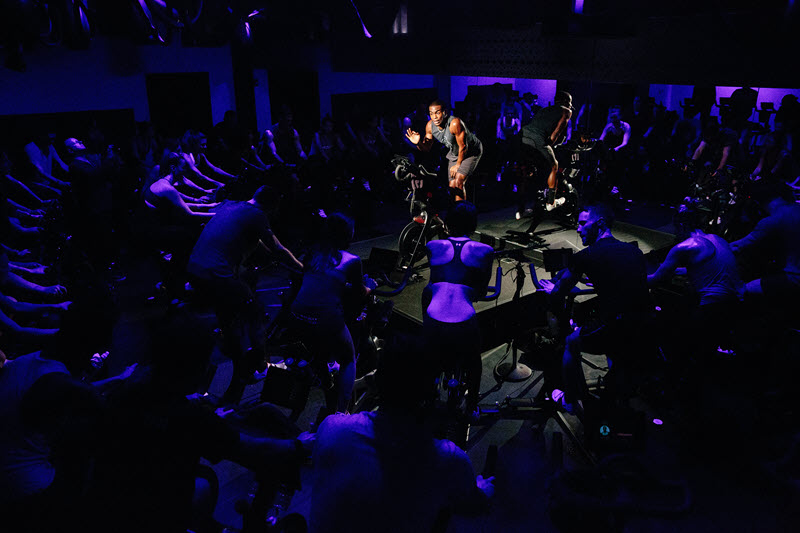 Call it the paradox of the digital fitness startup.
Peloton
, the web-connected cycling-workout company, was unprofitable when it went public in September, but after a shaky start, its stock is trading above its IPO price. And although mocked by critics as an overpriced, vanity version of a stationary bicycle, Peloton is still poised to ring in the new year with a nearly $9 billion market cap, gaining a bit of vindication along the way.
But even as the company's popularity has helped make such platforms more attractive to some venture capitalists, taking a ride with a broader crop of fitness-hardware deals could prove to be a steep uphill climb with an uncertain reward at the finish line.
Many connected cardio machines are on the market. Today's clamor for high-tech cardio workouts may just be a passing fad. And consumers may fall back on their traditional gym memberships instead of pricey, live-streamed sessions with celebrity trainers, such as those as featured by Peloton.
That is why entrepreneur Aly Orady has borrowed from Peloton's playbook—but only up to a point—as he seeks to build his strength-training startup called
Tonal
.
Tonal uses electromagnetic resistance to create digital weight, and its system monitors the quality of every repetition and measures progress in real time. It has raised $90 million in VC funding to date from investors including
Serena Ventures
,
Shasta Ventures
and
Mayfield Fund
.
"One of the reasons we were able to raise funding from an institutional investor in Silicon Valley was because of what Peloton had done in terms of proving that this market could exist," Orady said.
Peloton founder John Foley, who has said that he had difficulty raising capital early on, eventually would reel in a $75 million growth investment in 2015 from PE firm
L. Catterton
. That same firm went on to lead Tonal's $45 million Series C at a $185 million valuation in April.
In recent months more VCs—and even a few hedge funds—have shown interest in consumer-fitness hardware plays.
Mirror
, a New York-based developer of an interactive-workout mirror, secured $34 million in a round led by hedge fund
Point72
in October.
Lululemon
and model-turned-entrepreneur Karlie Kloss also participated. And earlier this month,
iFit
, which offers an at-home interactive platform for treadmills and other workout gear, grabbed a $200 million growth investment from
Pamplona Capital Management
.
But the proliferation of new fitness offerings also underscores the need for differentiation.
Orady says the marketplace for connected cardio equipment is crowded with companies such as
FlyWheel
,
SoulCycle
,
Echelon
and
NordicTrack
. While many cardio machines feature body monitors with digital readouts, Tonal claims to have the market's first digitized strength-training machine.
According to a survey Tonal did in January, a majority of consumers who have invested in cardio-focused offerings such as Peloton still hold gym memberships for access to strength-training equipment.
For its part, Peloton is in a race to show it can be profitable. In November, in its first quarterly report since going public, the company posted first-quarter revenue of $228 million, up more than 100% from the same period a year earlier but it still lost almost $50 million in the quarter.
In a sign of its desire to expand its reach, Peloton also unveiled plans to introduce new products at a lower price point.
"When you look at how much of that investment is going to drive future growth internationally, it makes sense," Orady said.
Sapphire Ventures
partner Doug Higgins, an early
Fitbit
investor who also backed Tonal in 2018, said the next wave in consumer fitness will hinge on the application of predictive analysis and AI as ways to personalize user experience.
Fitness hardware companies seeking to stand out, he said, not only need technical sophistication, but they also must serve a particular need.
"You can't just be another cardio solution," he said.
Peloton's valuation may yet face more scrutiny by investors, but its fortunes could have ongoing importance in the marketplace because of the company's influence on consumer-fitness trends.
"I follow Peloton's stock closely to understand investor psychology and sentiment in this sector," Orady said. "But at the end of the day, Peloton and Tonal are different companies with different stories and different people."