Six big things: Funding for females and cash pouring into China shape the week in VC
July 26, 2018
It's been a good week to be a female founder. Actually, it's probably been a really hard week to be a female founder, like all weeks: Last year, startups in the US with exclusively female founders brought in just 2.2% of all venture funding, and the number hasn't increased much so far this year.
But if you had to pick a week that's a little less hard, you could do worse than this one. Some big-name companies founded by women have pulled in big-time financing rounds, and that's representative of a larger trend that's developing this quarter: Since the beginning of 3Q 2018, about 29% of VC funding in the US has gone to businesses with at least one female founder, up from just over 13% last quarter.
That feels like good news. And if the momentum continues, the percentage should be even higher by the end of the quarter.
Companies like
TheRealReal
and
23andMe
got the ball rolling this week, and for that, they take the top spot on the list of what you need to know from the past week in VC:
1) Funding for female founders
PitchBook learned that 23andMe, the genetics testing company founded by Anne Wojcicki, Linda Avey and Paul Cusenza, had authorized the sale of $300 million in new shares at a valuation of up to $2.5 billion. News of rounds for TheRealReal,
ClassPass
and
Guild Education
came hot on the heels of the 23andMe development. TheRealReal, an online luxury consignment shop founded by Julie Wainwright, raised a $115 million Series A. Subscription fitness service ClassPass, founded by Payal Kadakia, secured another $85 million in funding. And Guild Education, the education training platform founded by Rachel Romer Carlson and Brittany Stitch, pulled in a $40 million financing. Then there's Morgan DeBaun, who raised $6.5 million for her digital media company
Blavity
last week.
Those rounds are part of the reason why female founders in the US have brought in a
higher percentage of venture capital
funding so far in 3Q than any quarter in recent memory.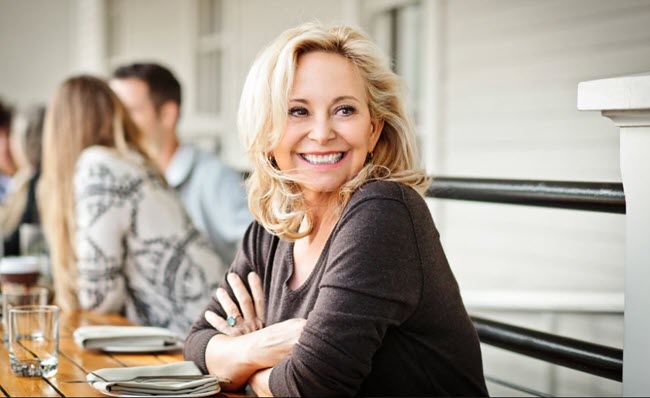 2) The New York Times turning to tech celebrities
The New York Times kicked off the week by hiring Susan Fowler as the technology editor for its opinion section. Fowler is the former
Uber
engineer who's known for writing a blog post about sexual harassment and sexism during her tenure, kicking off a period of reckoning for the ridehailing company. The news came a few weeks after the famed newspaper announced that Kara Swisher, founder of Recode and a longtime tech journalist who covered Fowler's blog post and its aftermath, will contribute to the technology opinion section.
3) Uber alums funding other Uber alums
Speaking of Uber, a pair of former executives have formed an investment group called Moving Capital to back startups founded by people they previously worked with at the company. The syndicate, led by Josh Mohrer and William Barnes, will focus on funding marketplace and transportation businesses. It's already gotten in on the scooter startup madness by funding
Lime
—and for the first time in what feels like a long time, that's one of the only pieces of scooter news from the week.
4) Investors backing Chinese businesses
WeWork
is one of the most valuable private companies out there, and it looks like its China subsidiary is on its way to becoming an extremely valuable company in its own right. Asian investors, including Japan's
SoftBank
, are reportedly pouring $500 million into
WeWork China
at an estimated valuation of $5 billion.
SenseTime
, the Hong Kong-headquartered facial recognition startup, is in talks for a major funding round that could total up to $1 billion. And in a detail that will surprise no one, the funds would also come from SoftBank. Among the other Chinese companies that have made fundraising headlines this week is
Tuya Smart
, an IoT business that brought in a $200 million Series C.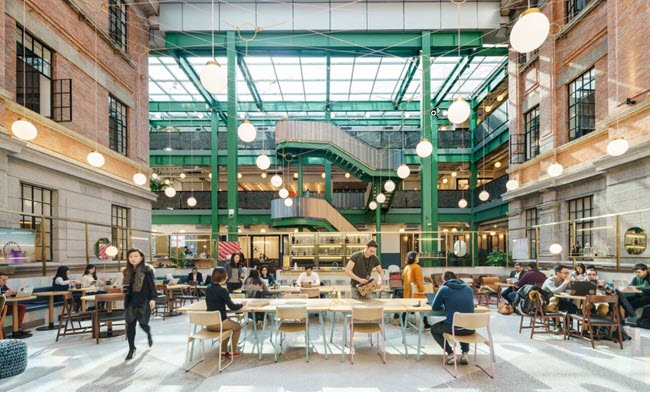 5) Companies keeping their IPOs a secret
Venture-backed companies continue to take advantage of a new-ish provision that allows businesses with less than $1 billion in revenue to file for IPOs privately in the US. Last Friday, reports emerged that event planning company
Eventbrite
had filed confidentially for an IPO. The company, which was founded in 2006, has raised hundreds of millions in VC funding and is overdue for a public debut. Likewise,
Upwork
, a platform for freelancers, has also reportedly filed confidentially to go public.
6) Food-related companies consolidating
There can only be so many food companies. Midweek, delivery platform
Grubhub announced that it's acquiring LevelUp
, a mobile engagement platform for restaurants that's raised more than $100 million in venture backing. Meanwhile,
Chef'd
, a VC-backed meal-kit delivery company that had suspended operations earlier in the summer after running out of money, was picked up by True Food Innovations. Then there's
ezCater
, the catering marketplace that recently secured a $100 million round. The company bought GoGater, a startup that operates in the same space but had raised less than $1 million in equity funding.
Check out last week's list.