Big Things
Six big things: Someone get Masayoshi Son a snack
August 9, 2018
SoftBank
and its insert-your-favorite-synonym-for-huge-here Vision Fund have been perhaps the single biggest force in venture capital investing during the past two years … or whatever it is you want to call the sort of investing SoftBank does.
Its strategy is part VC, part PE, part corporate, and fully committed to grabbing headlines. Traditional VCs make smaller bets on early-stage startups, but SoftBank prefers to splash its huge piles of cash onto companies that are already established, mainly forgoing the rare chance of astronomical returns for better odds at steady, years-long growth.
Led by charismatic founder Masayoshi Son and powered by
insane slideshows
, SoftBank has extended its tentacles
into one sector after another
, from telecom to robotics to media to transportation, making billion-dollar investments at breakneck speed. But with reports of two new moves in the works, SoftBank seems to be displaying a literal hunger for deals.
Mmm, food. SoftBank's talks to make major investments in companies that keep your belly full are one of six big things to know from the past week in VC:
1. Masayoshi Son is hungry
Early in the week, reports emerged that the Vision Fund plans to invest up to $5 billion in
Ele.me
, a food-delivery company owned by
Alibaba
, as part of Alibaba's larger plans to merge Ele.me with
Koubei
, another delivery subsidiary. Later, the subject turned to pepperoni and cheese, as SoftBank is said to be in talks to invest between $500 million and $750 million in
Zume
, a startup that uses robots to make and deliver fresh pizzas.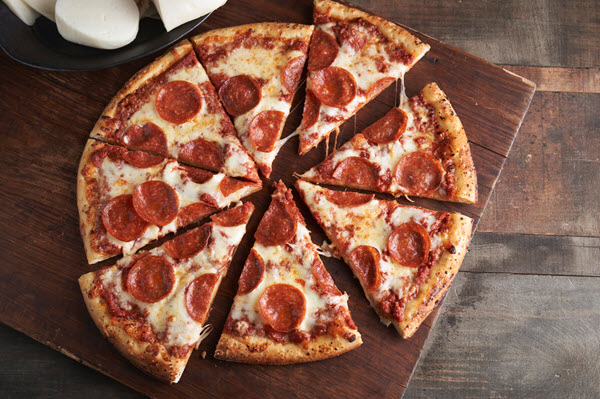 2. Everything's bigger in China
Most Americans have probably never heard of
ByteDance
. But the startup behind popular Chinese apps like Toutiao and Tik Tok could soon be the most valuable VC-backed company in the world: ByteDance is reportedly raising up to $3 billion in new financing at a valuation that could reach a stunning $75 billion. Another new startup in China is on a similar ascent.
Manbang
, the operator of a truck-hailing system for the freight industry, is in line to bring in new cash at a $10 billion valuation.
3. Driver developments
The big one occurred in the Big Apple, where the New York City Council reportedly ruled to limit the number of ridehailing cars that can operate on its streets—a high-profile regulatory defeat for
Uber
and
Lyft
. On the other side of the Pacific Ocean, meanwhile,
Didi Chuxing
is said to have announced plans to invest in its workers, committing $1 billion to its driver services division. And across the Atlantic, Indian ridehailing operator
Ola
unveiled plans to expand its offerings in the UK.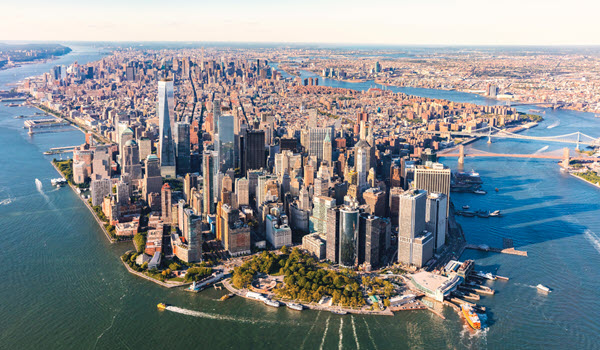 4. One giant Leap
Investors who had collectively poured more than $1 billion into
Magic Leap
were surely concerned when, in December 2016, the website The Information published a thorough investigation indicating the AR company's hype might outpace its reality. On Wednesday, though, at long last—and five months after hitting a $6.4 billion valuation—Magic Leap finally released its first headset, which can be yours for a mere $2,295. The early reviews are mixed. But at least the company finally has something to show for all that VC cash.
5. Unicorns re-upping
Office workers everywhere are spending more time on
Slack
—which is helping the messaging startup raise a reported $400 million at a valuation of around $7 billion. Another unicorn based in the US, San Diego's
Samumed
, brought in $438 million this week at a $12 billion valuation to continue developing treatments for Alzheimer's and other degenerative diseases. And on Wednesday,
Craigslist
competitor
letgo
announced $500 million in funding at a reported $1.5 billion valuation, retaining the unicorn status it first reached last year.
6. Otto co-founders
Uber is killing its autonomous truck business, two years after the company launched its efforts with the takeover of
Otto
. And Otto's former leaders are also moving on—or not moving on, as it were. One Otto co-founder, Dan Burnette, raised $40 million this week for Kodiak Robotics, his new startup focused on self-driving trucks. Another co-founder, Lior Ron, plans to return to Uber five months after leaving the ridehailing giant. Reports emerged this week that he'll lead Uber Freight, the company's trucking logistics arm.
Check out last week's six big things.