Social Media
Under the influence: How VCs are embracing next-gen advertising
August 6, 2018
View comment

(1)
@lilmiquela
has 1.3 million followers on
Instagram
. Her bio reads that she's 19 years old, lives in Los Angeles, and supports causes including Black Lives Matter and the Innocence Project. Oh, and she's a robot.
Her Instagram feed, which at the time of writing has 245 posts, is her entire existence. She likes memes and posting selfies. One photo in particular shows her relaxing on a lawn chair, while another has her posing on a washer/dryer set. There's even a snap of her being tattooed by similarly Insta-famous tattoo artist
Dr. Woo
.
But. She's. Not. Real. @lilmiquela is a "virtual influencer" and the brainchild of a venture capital-backed company called
Brud
, which describes itself as a group of "problem solvers specializing in robotics, artificial intelligence and their applications to media businesses."
In April, @lilmiquela and Brud brought in approximately $6 million in VC funding from
Sequoia
,
BoxGroup
,
SV Angel
and
Ludlow Ventures
. It's unclear how that money will be spent; perhaps it will go toward building out more virtual influencer accounts, some "friends" for @lilmiquela.
But the real question is why is a surreal—literally—freckly teenage girl worth millions to Silicon Valley?
After all, Brud isn't the first company to capitalize off the platform Instagram provides, nor is it the first to illustrate how much money one can make as an "influencer." Former "Bachelor" and "Bachelorette" contestants, each member of the Kardashian family and pretty much every C-list actor has proven that. Brud, rather, has shown that you can manufacture that influence using technology. You don't have to pay an actual person to post an Instagram story about how he or she just "looooooves" your products.
The team at Brud decides what @lilmiquela "likes," what she will promote on her Instagram and how she will behave online. Earlier this year, @lilmiquela posted an Instagram story advertising her partnership with Prada, undoubtedly a lucrative deal that had her advertising for the brand just in time for fashion week in February. It appeared to be one of the first official brand partnerships advertised on her feed.
Brud is hacking influencer marketing, which has already disrupted traditional advertising streams in recent years. Influencer marketing is a new opportunity stemming from that Instagram usage; it has allowed skillful bloggers, who have themselves become valuable media properties and brand assets, to make a living off social media posts. This is mostly a result of the successes of social media platforms like
Twitter
and
Facebook
, though Instagram is at the center of the influencer movement specifically.
Venture capital investors, of course, were backers of all three of those platforms in their nascent days. Now, VCs are investing in a new generation of startups vying to capitalize on the innovative form of narrative advertising that is influencer marketing.
The influencer economy
Let's go over the basics. What's an influencer? It's basically the 2018 version of that really cool person in your class at school. Typically, it's someone who posts frequently online, has a large following and likely also has strong engagement rates, meaning people tend to "like" and comment on their content frequently. Most importantly, influencers can have an impact on their followers' purchasing decisions, whether that be because of their fame, knowledge of a specific industry or product, job title or follower count.
The influencer economy truly began with the birth of the blogosphere during the dot-com boom, but the invention of sharing apps like Instagram created the phenomenon as we know it today. The app officially launched in the fall of 2010; less than two years later, Facebook, which was about eight years old at the time, spent $1 billion to acquire it. What may have seemed like a ludicrous deal in 2012—Instagram only had 13 employees at the time and had raised about $57 million in VC funding—has proven to be Facebook's most crucial and lucrative acquisition ever. Not to mention it was a goddamned steal.
Last month, Facebook reported its most disappointing earnings to date, an announcement that resulted in a major stock plunge. Instagram, on the other hand, continues to boom, with more than 1 billion users on its platform. It's driving a large part of Facebook's advertising profits. Wells Fargo analyst Ken Sena reportedly said the photo-sharing app could contribute $20 billion to Facebook's revenue by 2020, or roughly a quarter of the social media giant's total revenue.
Why? Because advertisers love Instagram. They are expected to spend $1.6 billion on Instagram advertising in 2018, a number that could grow to as much as $5 billion over the next few years, per MediaKix. If you're not an avid Instagram user and you've found yourself wondering, "How could a photo-sharing app bring in that kind of money?," let me throw some mind-boggling stats your way.
Kylie Jenner, the youngest member of the Kardashian family, can earn as much as $1 million per Instagram post. To repeat, she can make $1 million by posting one photo to her Instagram feed with a hashtag or brief product description. For the most part, she uses her feed to promote her own business, Kylie Cosmetics. The company was recently valued at around $800 million and Jenner herself is expected to be the youngest billionaire ever, according to
a recent viral Forbes profile
, because of the success of her business and her social media fame. Jenner, of course, posted a photo of the Forbes cover story to her Instagram to celebrate this achievement:
She's not the only one raking in Instagram cash. There are a lot of users leveraging the influencer economy to supplement their income.
Vine star Cameron Dallas, who also has his own
Netflix
show for some reason, reportedly earns some $25,000 per post. Indian cricket team captain Virat Kohli makes some $120,000. Celebrity chef Gordon Ramsey can earn roughly $5,500 for a post. And Logan Paul, the controversial YouTube star, can bring in $17,000 each time he grams. This is all according to social media tool provider Hopper's Instagram Rich List, which ranks Insta users by how much they can purportedly bring in. Every person on the list is considered an influencer.
The VCs behind that IG ad
The first VC to leap entirely into the influencer economy was Benjamin Grubbs, the former global director of top creator partnerships at
YouTube
—a mouthful of a title that basically means Grubbs was in charge of the team that oversaw the growth of the most popular YouTubers. After six years at YouTube, including a stint at its parent company
Google
, Grubbs stepped down to launch a venture capital fund called Next 10 Ventures.
Next 10 Ventures closed its debut vehicle in May, a $50 million fund intended to back businesses in the creator economy. While other venture capitalists have closed select deals for startups in the influencer space, Next 10 raised a sizable amount of cash to bet solely on people whose living relies on platforms like YouTube and Instagram.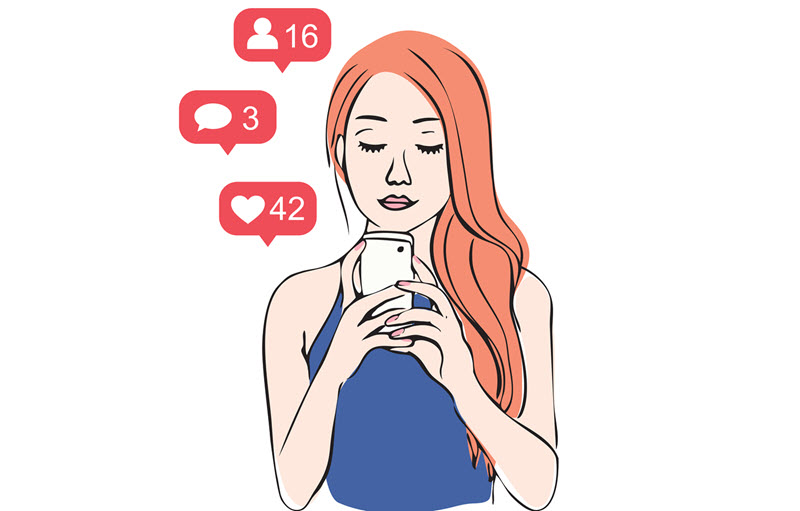 "Over the past five years, I have seen firsthand the immense growth of the Creator economy in terms of reach, consumer engagement, and commercialization," Grubbs wrote in a statement announcing the fund. "We forecast the global creator economy excluding China to reach $23 billion this year, driven by tens of thousands of creators who make a living on digital video and social platforms. This scale affords our company ample opportunity to build assets that produce meaningful value in the years ahead."
It's unclear which, if any, startups Next 10 has backed since it wrapped its initial fund. A handful of startups in the space, however, have raised funding in the last year.
Brud, the developers of @lilmiquela, brought in their reported $6 million financing in April, of course. That round was followed by
21 Buttons
' $17 million round led by
Idinvest Partners
. The following month,
Octoly
brought in a $10 million Series A for its platform, which helps influencers receive free products in exchange for reviews.
Havas
,
Otium
and Twin Partners participated in that round.
Several other startups, including
Lumanu
, which has created software that helps influencers reach larger audiences, and
Victorious
, a developer of apps that target specific fandoms, have also raised VC recently. Meanwhile, two companies focused on influencer marketing have exited.
Viacom
picked up
WHOSAY
, which works with brands to craft campaign strategies and produce content;
IZEA
, the provider of a digital marketplace that connects brands with influencers, agreed to acquire
TapInfluence
, which plans and executes influencer marketing campaigns.
And these are just the early adopters. Given the stats shared above, I'd expect a whole lot more entrepreneurs to enter the space in years to come.
The bottom line is that influencers and influencer marketing have created an incredibly powerful tool that's poised to disrupt the marketing and advertising industries, much like Craigslist disrupted the classified ad business and Airbnb changed the way we think about hotels.
VCs, of course, will follow the money. And as we've learned from Kylie Jenner, social media influence can be quite profitable.
Perhaps the real question is this: Will @lilmiquela make 2019's Instagram Rich List? Time will tell.
Related read: VCs are betting $15M on Instagram-worthy experiences