Big Things
10 big things: VC's many visions for the future of mobility
November 15, 2020
For more than 50 years, Orlando has been a place where people have gone to see the future. In the 1960s, Walt Disney picked the central Florida city as the site for his greatest experiment yet: A planned utopian community that would use the latest American technological wizardry to reimagine how city-dwellers lived. He called his idea the Experimental Prototype Community of Tomorrow. You might know it better by the acronym Epcot.
Now, another ambitious upstart has picked Orlando as the literal launchpad for a new experiment in tech-powered urban innovation. And that upstart was just one of several companies in the news this week working on technologies with the potential to transform the global transportation network.
A bevy of VC-backed ideas about the future of mobility were on display in recent days, which is one of 10 things you need to know from the past week: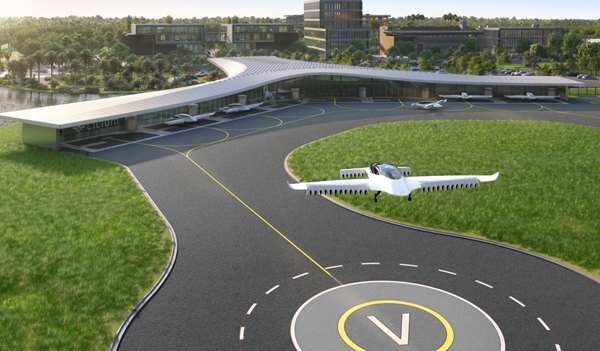 1. Here to there
The company aiming to follow Walt Disney's footsteps in Orlando is
Lilium
, a German startup developing electric air taxis—what some people might describe as flying cars—a demo of which you can see
here
. On Wednesday, Lilium unveiled plans to launch its first US regional hub in Orlando, with plans to open for business by 2025. The hub will be part of Lake Nona, a vaguely Epcot-esque futuristic community currently in development in Orlando.
Lilium's pitch is compelling. Its aircraft take off vertically, eliminating real estate needs and construction costs for runways, and the vehicle's range of about 185 miles would leave some 20 million Floridians in its potential network of service. In an interview this week with Reuters, Lilium COO Remo Gerber claimed the craft is "a hundred times safer than helicopters," which would certainly be appealing. And replacing travel by airplane or car with flights in Lilium's electric vehicles would be an environmental boon.
Now to be determined is whether those intriguing promises can be fulfilled. Lilium won't be lacking for funding to finance the project, plus two planned hubs in Germany—this summer, the startup topped off a Series C round with more than $275 million from backers including Baillie Gifford, Atomico and Tencent at a $1 billion valuation.
But there's a reason that flying cars have long been the archetype of pie-in-the-sky futuristic thinking. To take its air taxis to the mainstream, Lilium will have to continue solving problems that have flummoxed engineers since the time of "The Jetsons."
Days before Lilium's announcement came another mini-milestone:
Virgin Hyperloop
conducted its first test with passengers aboard, sending two people across its 500-meter test track in Nevada at a top speed of 107 mph.
This in itself is not exactly a breakthrough. Outside the US, high-speed rail has used similar magnetic-levitation technology to move a lot more people around at much higher speeds for several decades now. For whatever reason, however, high-speed rail companies aren't basking in venture capital, and Virgin Hyperloop is. The company has raised more than $450 million in VC over the past five years, according to PitchBook data.
Virgin Hyperloop thinks it can eventually build a commercial transportation network that could shoot pods through its vacuum-sealed tubes at up to 670 mph, with plans to build its first hyperloop in India as soon as 2030. There's a long way to go before such a thing is possible, and a whole lot more money will be required. Leaked internal documents from 2016 indicated that construction costs could reach a staggering $121 million per mile. But if the company's moonshot succeeds, this week's test could be one for the history books.
Startups with less outrageous ideas about the future of transportation have also been active.
Nuro
, which is developing autonomous delivery vehicles, raised $500 million this week at a $5 billion valuation, including funding from SoftBank. SoftBank also
led a $250 million investment
this week in
Tier Mobility
, a German startup operating a network of electric scooters. And The Wall Street Journal reported that China's
Manbang
(also known as Full Truck Alliance) is in the process of raising $1.7 billion at a $10 billion pre-money valuation for its logistics platform that connects long-haul truckers with goods that need to be shipped.
We have vehicles with four wheels, two wheels or no wheels at all. We have vehicles that drive, and vehicles that fly. We have vehicles that weigh several tons, and ones that weigh a few pounds. We have vehicles operated by humans, and vehicles that operate themselves. We have vehicles that require an enormous new infrastructure network and vehicles that can run just fine on a 500-year-old cobblestone street. And venture capitalists are funding them all.
All these ideas might not come to fruition. In fact, they probably won't. Remember Epcot? Walt Disney died before the community could ever actually be built. Parts of the plan were incorporated into the Epcot theme park, which didn't open for another 16 years. Disney's dream eventually did transform Orlando, just not quite in the way he imagined.
So on the subject of flying taxis and massive hyperloop networks, I guess we'll just have to wait and see. Isn't that the beauty of the future?
2. On deck
DoorDash
submitted its long-awaited S-1 filing on Friday, reporting a net loss of $149 million so far this year against $1.9 billion in revenue. Another food-delivery IPO also seems to be in the offing, with Reuters reporting that
Instacart
has hired Goldman Sachs to lead an IPO next year that could come at a $30 billion valuation. Finally, reports surfaced that
Airbnb
is expected to publicly file for an IPO on the Nasdaq in the coming days, with Bloomberg indicating the company may also conduct a dual listing on
the nascent Long-Term Stock Exchange
sometime next year.
3. Social intrigue
TikTok
's quagmire in the US continues. This Thursday was supposed to be the deadline for
ByteDance
to sell TikTok's operations in the country, but the Commerce Department said this week that pending litigation meant it would not be able to enforce a prescribed shutdown of TikTok, and regulators then reportedly extended the divestiture deadline to Nov. 27. A buzzy company that some think could be the next TikTok, meanwhile, landed new funding, with The Information reporting that Benchmark beat out other VC luminaries to lead a Series A round for Popshop Live that gives the livestreaming app a pre-money valuation of about $100 million.
4. Vista's versatility
Vista Equity Partners
agreed this week to buy a majority stake in Pipedrive, a VC-backed developer of customer relationship management software, with TechCrunch reporting a valuation of some $1.5 billion. The noted software investor also led a $100 million investment in cybersecurity specialist Menlo Security, one of two major examples this week of private equity firms dipping their toes into VC—in the other,
L Catterton
led a $200 million investment in Better.com that valued the digital mortgage lender at a reported $4 billion.
5. Apollo's gamble
Apollo Global Management
's 2006 agreement to acquire the business now known as Caesars Entertainment for $27.8 billion became an iconic example of a mega-deal gone wrong. But it hasn't stopped the firm from pursuing transactions in the gambling business. Apollo announced an investment of €500 million (about $592 million) this week in Sazka Group, a Czech lottery operator. And the firm also struck a C$3.3 billion (about $2.5 billion) pact to buy Great Canadian Gaming, although the casino operator's minority shareholders reportedly aren't fans of the potential deal.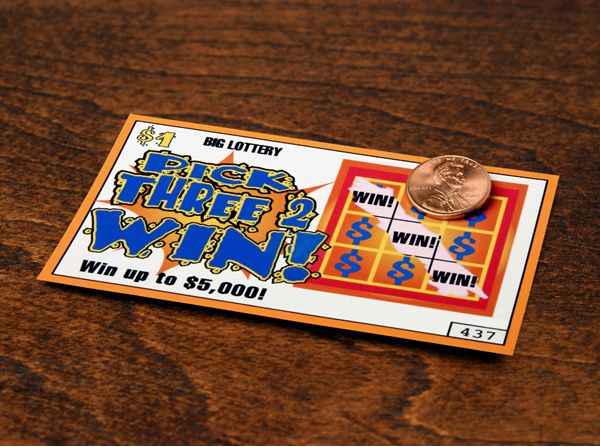 6. Eyes on Washington
US President-elect Joe Biden turned to venture capital for one of his first hires, bringing on Ron Klain, who is currently general counsel at Revolution, as his White House chief of staff. A different government branch, meanwhile, put its stamp of approval on a major merger, as the Department of Justice cleared Uber's planned acquisition of Postmates for $2.65 billion, according to Axios.
7. Virtual events
As the pandemic stretches on, startups using tech to foster remote work, education, healthcare and much more continue to reel in funding. This week saw new venture financing for a pair of European startups building platforms for hosting virtual events: UK-based Hopin raised $125 million in a round led by IVP and Tiger Global at a reported $2.1 billion valuation, while French startup Livestorm secured $30 million.
8. Huawei & Hyundai
Two colossal companies from East Asia were in the news this week for potential headline-grabbing transactions. Reuters reported that
Huawei is in talks
to sell its budget phone brand Honor for some 100 billion yuan (about $15.2 billion), a deal said to be driven in part by recent US restrictions on what sort of tech products can be sold to Huawei. Separately, Hyundai is in discussions about a purchase of Boston Dynamics, the maker of viral and
vaguely terrifying humanoid robots
, from SoftBank in a deal valued at some $1 billion, according to Bloomberg.
9. No lack of SPACs
There's no end in sight to
the Great SPAC Craze of 2020
. Cano Health, a primary care provider that caters to seniors, agreed this week to go public in a $4.4 billion reverse merger with Jaws Acquisition, a special-purpose acquisition company led by real estate tycoon Barry Sternlicht. And Microvast could soon become the latest in
a long line
of electric vehicle or electric battery makers to merge with a SPAC, with Bloomberg reporting the company is discussing a possible $2 billion deal.
10. Hypebeasts
Urban Dictionary defines "hypebeast" as "slang for someone who is a beast (obsessed) about the hype (in fashion), and will do whatever it takes to obtain that desired hype." A pair of brands with many fans in this apparel-obsessed subset of the population were involved in private equity deals this week: VF agreed to buy streetwear brand Supreme from The Carlyle Group and Goode Partners in a deal valued at $2.1 billion, and Eurazeo agreed to invest €56 million in sneaker brand Axel Arigato.